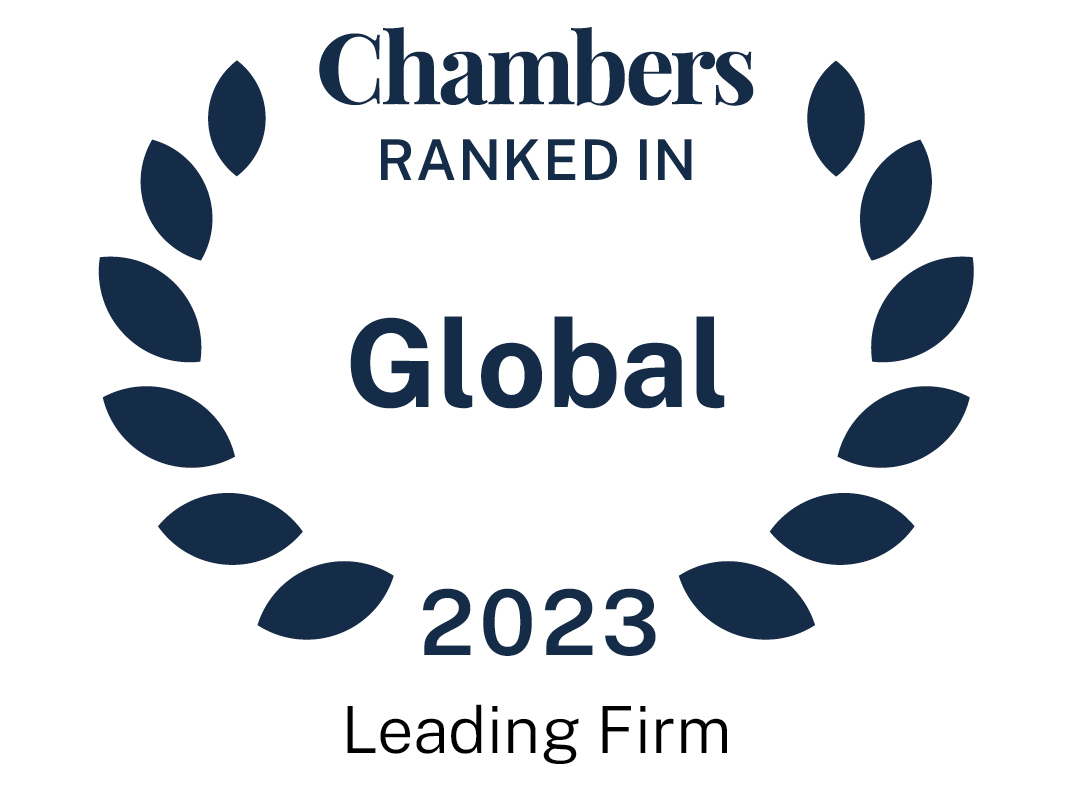 About
Provided by Mundie Advogados
Global
Managing Partner: Antenori Trevisan
Number of partners: 9
Number of lawyers: 26
Languages:English, French, German, Italian, Spanish, Portuguese
Firm Overview:
Established in 1996, the firm was founded with the aim of providing distinct and high-quality legal services. Mundie is a full-service corporate law firm that focuses on mergers and acquisitions, corporate transactions, private equity, finance, securities, regulatory, concessions, public bids and governmental contracts, competition, media and technology tax, labour and litigation. The firm has extensive experience and specialises in corporate and finance transactions, including dispute resolution matters, in regulated sectors (telecommunications; energy, transportation etc.). Many partners and associates of the firm have had professional experience in leading Brazilian, US and European law firms. Several attorneys hold post-graduate and masters' degrees from foreign and Brazilian universities.
Main Areas of Practice:
Regulatory, Infrastructure, Competition & Compliance: 30%
M&A/Corporate, Private Equity, Capital Markets & Finance: 30%
Litigation & Arbitration: 20% Tax, International Trade: 10%
Labour: 10%
Infrastructure (Telecoms, Energy, etc.) & Regulatory:
The firm has a very strong regulatory practice, with in-depth knowledge of administrative law and related matters. It advises on all aspects (transactional, contractual, regulatory and project implementation) of regulated industries, including telecommunications, electric energy, oil & gas, transportation (air, maritime, highway, railway), ports, airports, mining, water, sanitation, insurance and means of payment. The firm is very active in numerous projects and transactions in these areas. Specifically, regarding telecommunications, the firm has been involved in almost every relevant project in Brazil and has contributed to proposed rulemakings for the regulation of telecom services. In electric energy, the firm represents clients across the industry and is routinely involved with a wide variety of projects and other matters.
Media & Technology:
The firm offers comprehensive legal services in the areas of Internet, media and technology, providing detailed legal support in all aspects of the so-called digital economy, such as IoT, marketplaces, social medias and data protection, among others. The firm has extensive experience in the area and has been involved in the most relevant media projects in Brazil, including assisting with the offer of audiovisual content by traditional and disruptive platforms.
Competition:
The firm is very active in antitrust matters, mainly cartel and unilateral conducts investigations. The firm also has a very strong practice in merger control, having assisted clients in numerous and complex cases. Finally, the competition team also advises clients in antitrust compliance matters, including the preparation of tailor-made programs and training.
M&A/Corporate & Private Equity:
The firm has a very strong M&A and corporate practice, periodically representing clients (sector players, investors, including PE and VC investors and owners) in transactions in virtually all areas and industries. The firm advises on every aspect of corporate activity, including the drafting and negotiation of all types of agreements, structuring of foreign and local investments, organisation of companies, funds and joint ventures, mergers and acquisitions, due diligence, real estate, as well as technology transfer and technical assistance arrangements. Given the enhanced regulatory capabilities of the firm, the M&A/corporate group of the firm has extensive experience in M&A/corporate transactions in regulated sectors.
Tax:
The firm advises on all aspects of Brazilian tax legislation, including in connection with transaction tax planning and tax litigation.
Litigation & Arbitration:
Mundie's dispute resolution practice group serves Brazilian and multinational companies in a variety of matters. The group is often involved in high-profile cases, in different areas across the gamut of civil and commercial law. The practice includes the handling of large class action defenses, complex Internet and technology-related cases and antitrust litigation. The firm is recognised for its leading expertise in representing clients in regulated industries.
Labour:
The labour practice continues to flourish, working collaboratively with the other practice groups of the firm, giving tailored advice in restructuring and acquisitions, global mobility, collective bargaining issues, profit sharing agreements, strategic labour planning and complex labour litigation.
International Trade:
The firm assists Brazilian and foreign clients in matters related to international trade and customs in Brazil and abroad, including in antidumping, subsidies and countervailing measures, safeguards and other proceedings conducted by foreign trade authorities.
Capital Markets & Finance:
The firm has extensive experience in capital market and finance, having participated in the structuring of several financings involving foreign lenders, the local capital market and international and Brazilian credit agencies (including BNDES), as well as trade financing facilities. The firm has handled several financings, including debt securities issuance, vendor financing and project finance, particularly in infrastructure areas, as well as debt and equity securities issuances and offers.
International Work:
During the last 24 years, Mundie has become a leading provider of legal services in several of its practice areas. It has acted in a wide number of important acquisitions and other transactions, privatisations and public bids. Major transactions handled include the structuring of joint ventures, public bids for the granting of concessions and licenses, public-private partnerships; the acquisition and disposition of equity interests in various companies or projects, including private equity deals, in several different industries, including infrastructure, beverages, ceramics, plastics, chemicals, auto-parts, aircraft components, minerals, construction, sugar, electric energy, ethanol and biodiesel, credit information, financial and payment services, telecommunications, ports, logistics and transportation; and the structuring and implementation of several large cross-border and local secured and non-secured facilities, syndicated loans and project finance. It has also advised clients on several international cartel investigations and cross-border merger control cases.
Ranked Offices
Provided by Mundie Advogados
Mundie Advogados rankings
Global Guide 2023
Filter by
Brazil
Corporate/M&A
1 Ranked Lawyer
Lawyers
Rodolpho Protasio
Head of Corporate/M&A
Corporate/M&A: Highly Regarded
1 Department
Department
Corporate/M&A: Highly Regarded
Energy & Natural Resources: Power
1 Department
1 Ranked Lawyer
Department
Energy & Natural Resources: Power
Lawyers
International Trade/WTO
1 Department
Department
Articles, highlights and press releases
1 item provided by Mundie Advogados