About
Provided by Lawson Lundell LLP
Canada
Firm Details:
Managing Partner:
Clifford Proudfoot, KC
Number of partners
: 95
Number of other lawyers
: 85
Languages
: English, French, Cantonese, German, Japanese, Korean, Malay, Mandarin, Portuguese, Punjabi, Russian, Spanish, Turkish, Urdu
Offices: Vancouver, BC; Calgary, AB; Yellowknife, NT; Kelowna, BC
Firm Overview:
Lawson Lundell is a full-service business law firm, known for the firm's practical and strategic approach to legal services. The firm is a recognised leader in mining, energy, mergers and acquisitions, corporate finance, banking, pensions and employee benefits, real estate and tax. The firm is equally strong in regulatory and commercial litigation with recognised experience in indigenous, environmental, labour and employment, and insolvency. The firm's lawyers are repeatedly recognised in The Lexpert®/American Lawyer Guide to the Leading 500 Lawyers in Canada as among the best in their fields, and have achieved significant recognition in Chambers Global, Chambers Canada, Best Lawyers in Canada, Benchmark Litigation and The Canadian Legal Lexpert Directory.
With offices in Vancouver, Kelowna, Calgary and Yellowknife, Lawson Lundell provides advice and assistance to public and private sector clients doing business in Western and Northern Canada, nationally and internationally, on a broad range of complex business law issues involving various sectors of the economy. The firm is a member of the World Services Group, which is a global network of leading professional service firms, and has strong working relationships with other law firms in Canada and abroad. The approach and philosophy that guides the firm's legal work has been developed through decades of working with its clients and understanding their business and industry objectives. Responsiveness is critical to clients, so the firm's first commitment is to provide exceptional and timely service.
Main Areas of Practice
With over 175 lawyers, Lawson Lundell provides services to clients in many industry sectors and across a variety of practice areas including:
Asia Pacific Group
Banking & Debt Financing
Board Advisory & Corporate Governance
Business Law
Clean Energy & Technology
Corporate Commercial Law
Construction & Engineering
Corporate Finance & Securities
Energy: Electricity
Energy: Oil & Gas
Energy: Power
Environmental & Regulatory
Estate Planning and Litigation
Financial Services
Forest Products
Indigenous Law
Insolvency & Restructuring
Intellectual Property
Healthcare
Hospitality & Tourism
Labour & Employment
Litigation & Dispute Resolution
Mergers & Acquisitions
Mining
Northern Canada
Project Development: Natural Resources
Pension & Employee Benefits
Private Equity
Public Utility & Regulatory
Real Estate & Municipal Planning
Research & Opinions
Social Impact and Business Sustainability
Tax
Technology
Venture Capital
Ranked Offices
Provided by Lawson Lundell LLP
Canada
Calgary

Suite 1100, Brookfield Place, 225- 6th Avenue, S.W., AB, Calgary, Alberta, Canada, T2P 1N2

View ranked office

Yellowknife

Suite 200, 4915-48 Street, YK Centre East, Yellowknife, Northwest Territories, Canada, X1A 2N6

View ranked office
Contributions
2 Contributions provided by Lawson Lundell LLP
Slide 1 of 1
Trends and Developments | Canada
In 2023, courts and law makers in Canada grappled with critical issues of concern to businesses ope...
Law and Practice | Canada
Trends and Developments | Canada
In 2023, courts and law makers in Canada grappled with critical issues of concern to businesses ope...
Law and Practice | Canada
Lawson Lundell LLP rankings
Canada Guide 2024
Filter by
Alberta
Litigation: General Commercial
1 Department
2 Ranked Lawyers
Department
Litigation: General Commercial
Lawyers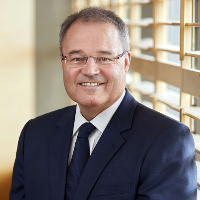 Real Estate
1 Department
2 Ranked Lawyers
Department
Lawyers
British Columbia
Corporate/Commercial
2 Ranked Lawyers
Lawyers
Corporate/Commercial: The Elite
1 Department
Department
Corporate/Commercial: The Elite
Employment & Labour
1 Department
3 Ranked Lawyers
Department
Lawyers
Litigation: General Commercial
1 Department
3 Ranked Lawyers
Department
Litigation: General Commercial
Lawyers
Real Estate
1 Department
4 Ranked Lawyers
Department
Lawyers