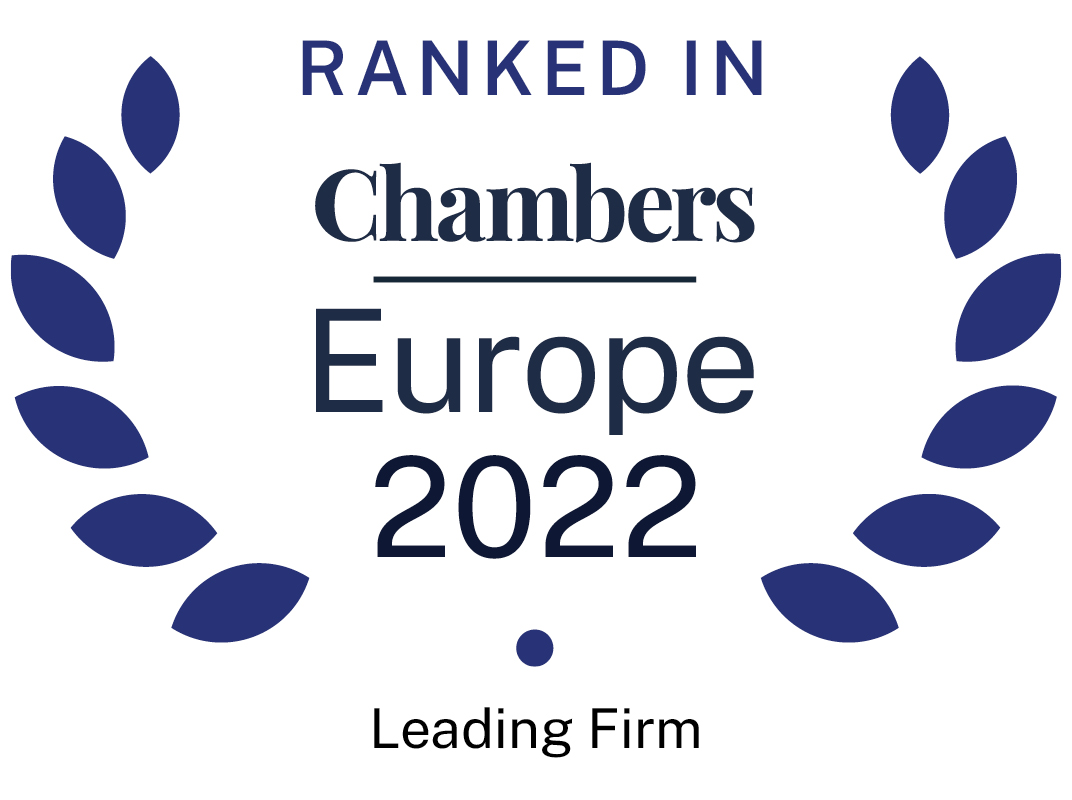 About
Provided by Houthoff
Europe
Managing Partners: Alexander Kaarls, Edward de Bock, Lucas Louwerier
Number of partners: 52
Number of lawyers: 420
Languages: Dutch, English, French, German, Italian, Portuguese, Spanish, Chinese
Member: Lex Mundi
Firm Overview:
Houthoff is a leading independent Dutch law firm, with offices in Amsterdam, Rotterdam, Brussels, London and New York, as well as representatives in Asia and the United States. At Houthoff, over 300 lawyers work collaboratively to ensure they're there for their clients when they need them most.
Houthoff's work is focused on highly complex transactions and dispute resolution, advising international and domestic corporations, financial institutions, private equity firms and governments on their most strategic and business-critical matters. Whether it is helping to assess the strengths of new opportunities or managing risk, the firm always looks beyond today and find the long-term solution.
Main Areas of Practice:
Arbitration
Banking & Finance
Capital Markets
Competition
Competition Litigation
Construction
Corporate Crime
Corporate Litigation
Corporate/M&A
Dutch Caribbean
Employment & Pensions
Environment & Planning
EU Insurance & Reinsurance
Intellectual Property
Investigations & Public Enforcement
Investment Management
IT
Litigation
Privacy & Data Protection
Private Equity
Procurement
Projects & Project Finance
Public Law
Real Estate
Restructuring & Insolvency
Supreme Court Litigation
Tax
Sectors:
Agrifood
Automotive
Energy & Industry
Financial Services
Health, Safety & Environment
Healthcare
Insurance
Life Sciences
Manufacturing
Pensions
Real Estate
Retail & Consumer Products
Technology, Media & Telecom
Transport & Logistics
Corporate/M&A:
The firms' corporate/ M&A team specialises in complex, high-end M&A, private equity, venture capital and corporate restructuring. It has extensive experience acting as lead counsel or Dutch co-counsel for a broad range of clients. Houthoffs' specialists have ample experience with outbound and inbound cross-border mergers, often straddling the boundary between company law and tax law. For multiple large transactions, the team has the capacity and resources to react quickly, assembling top-notch, partner-led teams.
Banking & Finance:
Houthoffs' banking and finance team has a comprehensive knowledge of the financial sector, and the laws and regulations that govern it. The experienced banking and finance team provides services to domestic and foreign banks, investors, other financial institutions, large companies and supervisory authorities. The firm's specialists give advice on a large variety of banking and financial transactions. This can involve high-end acquisition, real estate, asset or project financing, syndicated or bilateral loans, or restructuring, all of this in the context of complex financial regulations and legislation.
Dispute Resolution:
The dispute resolution team at Houthoff specializes in complex, mostly international matters, successfully handling several landmark cases in recent years. The firm is also one of the few Dutch law firms to have a renowned corporate and commercial Supreme Court practice. The dispute resolution team provides creative, result-oriented litigation and arbitration counsel in matters ranging from major commercial disputes to sensitive international, regulatory or criminal investigations by Dutch and EU regulators. It also advises on preventing liabilities in relation to compliance matters and risk management. The team litigates before Dutch, EU and other international courts, and domestic and foreign arbitrations tribunals.
Tax:
Houthoff's multi-disciplinary tax team assists in matters ranging from fiscal assistance in high-end corporate and financial transactions to transfer pricing and litigation in national and international tax disputes. The firm's tax team is one of the few tax teams that litigates before both civil courts and tax courts, and also, if necessary, before the Dutch Supreme Court. The tax team has become a market leader in the field of international restructuring, M&A, real estate, finance and investment management.
Climate Change:
One of the biggest challenges facing businesses today in dealing with new or changing climate legislation. This is significant for all sorts of businesses. Whether clients have questions about liability issues, funding, competition cases or new business models, dealing with the impact of new national and international environmental laws requires extensive knowledge and expertise. Whatever the area of law or sector, Houthoff has the specialists to interpret these laws, reduce risks and explore opportunities.
Sustainability:
Houthoff goes beyond reducing its paper consumption and constantly strive to make their operations more sustainable. The firm takes part in different initiatives, such as the Green Business Club Zuidas (GBC) and are one of the many parties to put its name to the Zuidas 2021-2025 ambition statements. In addition, the firm provides advice on various innovative sustainable energy projects and sustainability initiatives.
Sponsorship:
Houthoff is head sponsor of the Dutch national Opera & Ballet. Houthoff's core values – craftsmanship, entrepreneurship, leadership and team spirit – reflect those of Dutch National Opera & Ballet. With the sponsorship Houthoff not only supports one of the largest cultural organisations in the Netherlands, the firm also commits themselves to the top of the international ballet and opera world.
Social Commitment:
The firm is involved in several social organisations and projects including:
■Forward Foundation, the first LGBT network in the Dutch legal landscape that strives for acceptance and recognition of the LGBT community in the legal world Houthoff was one of the founding firms of the network
■Johan Cruyff Foundation
■Stedelijk Museum
■JINC job trainee programme for economically disadvantaged young people
Diversity/Community:
The firm gives room to ambitious people who see value in their own uniqueness and talents and who wants to provide the best service for our clients. This requires a culture in which everyone has the freedom to be themselves and an environments that makes everyone feel included. Houthoff was the first firm in the Netherlands to sign the 'Diversity in the legal profession' declaration of the Netherlands Bar Association.
Pro Bono:
The firm's commitment to social responsibility is demonstrated by the considerable value they place on doing pro bono work for organisations and people that pursue or support the public interest. Houthoff is a co-founder of Pro Bono Connect, a platform that links NGOs with law firms, and allows them to work together on pro bono cases. The firm regularly take on cases through Pro Bono Connect.
Ranked Offices
Provided by Houthoff
Contributions
1 Contribution provided by Houthoff
Slide 1 of 1
Trends and Developments | Netherlands
In 2021, key developments in the global tax landscape impacted transfer pricing practice. At an int...
Trends and Developments | Netherlands
In 2021, key developments in the global tax landscape impacted transfer pricing practice. At an int...
Houthoff rankings
Europe Guide 2022
Filter by
Netherlands
Banking & Finance
1 Department
1 Ranked Lawyer
Department
Lawyers
Banking & Finance: Regulatory
1 Department
Department
Banking & Finance: Regulatory
Capital Markets: Equity
1 Department
1 Ranked Lawyer
Department
Lawyers
Competition/European Law
1 Department
1 Ranked Lawyer
Department
Lawyers
Weyer VerLoren van Themaat
Competition/European Law: Lawyers Based Abroad
2 Ranked Lawyers
Lawyers
Gerrit Oosterhuis
Expertise based abroad in Belgium
Greetje van Heezik
Expertise based abroad in Belgium
Corporate Investigations
1 Ranked Lawyer
Lawyers
Corporate/M&A: High-end Capability
1 Department
3 Ranked Lawyers
Department
Corporate/M&A: High-end Capability
Lawyers
Dispute Resolution
1 Department
2 Ranked Lawyers
Department
Lawyers
Dispute Resolution: Arbitration Counsel
1 Ranked Lawyer
Lawyers
Dispute Resolution: Supreme Court Litigation
1 Ranked Lawyer
Lawyers
Employment
1 Department
2 Ranked Lawyers
Department