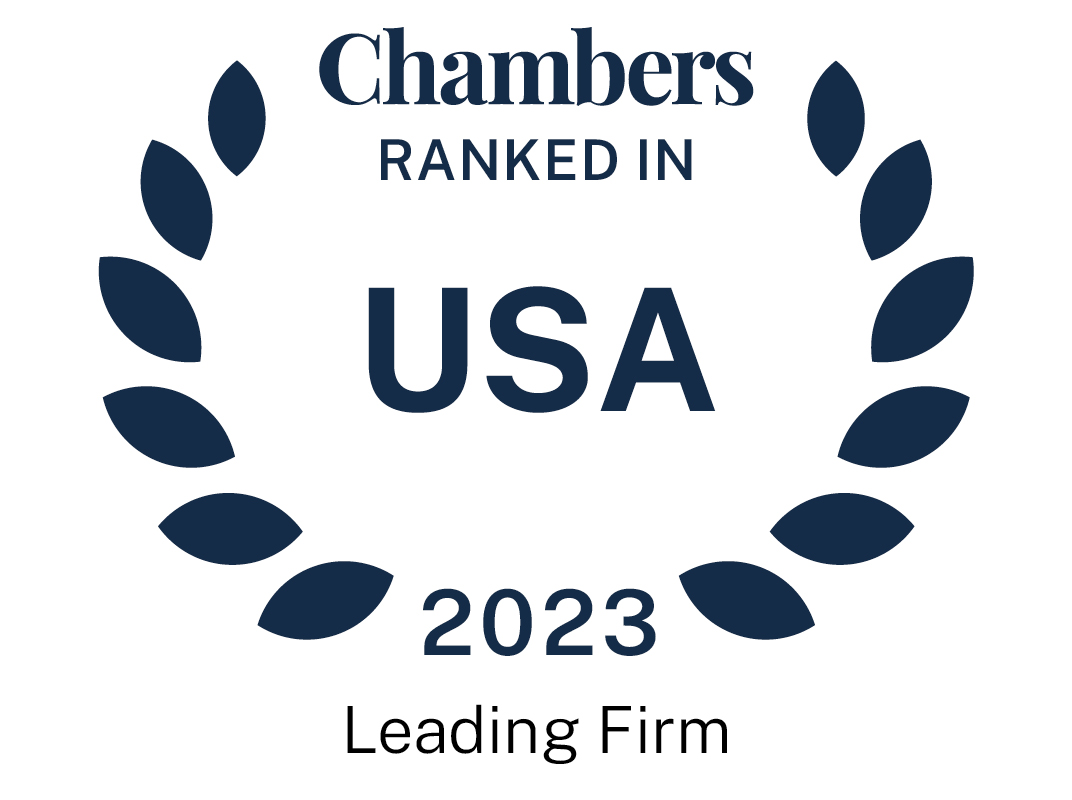 Also ranked in the following guides
About
Provided by Goodwin
USA
Chair: Robert S. Insolia
Managing Partner: Mark T. Bettencourt
Offices: Boston, Cambridge, Frankfurt, Hong Kong, London, Los Angeles, Luxembourg, Munich, New York, Paris, Philadelphia, San Francisco, Santa Monica, Silicon Valley, Singapore, Washington, D.C.
Firm Overview:
We are in the business of building authentic, long-term relationships with our clients, who are some of the world's most successful and innovative investors, entrepreneurs and disruptors in the life sciences, private equity, real estate, technology and financial industries, and where they converge. Our immersive understanding of these industries – combined with our expertise across high-stakes litigation and dispute resolution, world-class regulatory compliance and advisory services, and complex transactions – sets us apart.
Main Areas of Practice:
Complex transactions, high-stakes litigations and world class advisory services in the financial, private equity, real estate, technology, and life sciences industries.
Complex Transactions:
A sophisticated, versatile team of transactional lawyers provides broad market perspective, serves as a business partner on strategic transactions, and advises clients on structuring and developing new and innovative products and services. Areas of expertise include buyouts and acquisitions, capital markets, debt finance, financial restructuring, growth equity, impact and responsible investing, mergers and acquisitions, new company formation, private investment funds, REITs and real estate mergers and acquisitions, search funds, tax, and venture capital.
World-Class Advisory Services:
Experienced regulatory lawyers, including many former high ranking government officials and regulators, guide clients through the complex conundrum of government regulations with insight and ingenuity — always with an eye toward maximizing business opportunities while minimizing risk. Areas of expertise include antitrust and competition, banking, environmental, ERISA and executive compensation, FDA, FinTech, global trade, investment management, labor and employment, and privacy and cybersecurity.
High-Stakes Litigations:
Goodwin litigators provide cost-effective, results-oriented representation in high-profile matters across the United States. The firm employs a holistic, cross-disciplinary approach, helping clients settle disputes, mitigate risk, defend their interests, and, in most cases, avoid trial altogether. Areas of expertise include appellate, business and commercial, government investigations and enforcement, environmental, financial industry, intellectual property, labor and employment, privacy and cybersecurity, products liability and mass torts, securities, trade secrets and restrictive covenants, and white collar defense.
Ranked Offices
Provided by Goodwin
Goodwin rankings
USA Guide 2023
Filter by
California
Banking & Finance
1 Department
2 Ranked Lawyers
Department
Lawyers
Capital Markets: Debt & Equity
1 Department
1 Ranked Lawyer
Department
Capital Markets: Debt & Equity
Lawyers
Intellectual Property: Patent Litigation
1 Department
1 Ranked Lawyer
Department
Intellectual Property: Patent Litigation
Lawyers
Intellectual Property: Patent Prosecution
1 Department
1 Ranked Lawyer
Department
Intellectual Property: Patent Prosecution
Lawyers
Intellectual Property: Trademark, Copyright & Trade Secrets
1 Ranked Lawyer
Lawyers
Labor & Employment
1 Ranked Lawyer
Lawyers
Life Sciences
1 Department
Department
Life Sciences: Corporate/Commercial
2 Ranked Lawyers
Lawyers
Life Sciences: IP/Patent Litigation
1 Ranked Lawyer
Litigation: Securities
1 Ranked Lawyer
Lawyers
Litigation: White-Collar Crime & Government Investigations
1 Department
1 Ranked Lawyer
Department
Litigation: White-Collar Crime & Government Investigations
Lawyers
Grant P Fondo
Head of Litigation: White-Collar Crime & Government Investigations
Private Equity: Buyouts
1 Department
1 Ranked Lawyer
Department
Lawyers