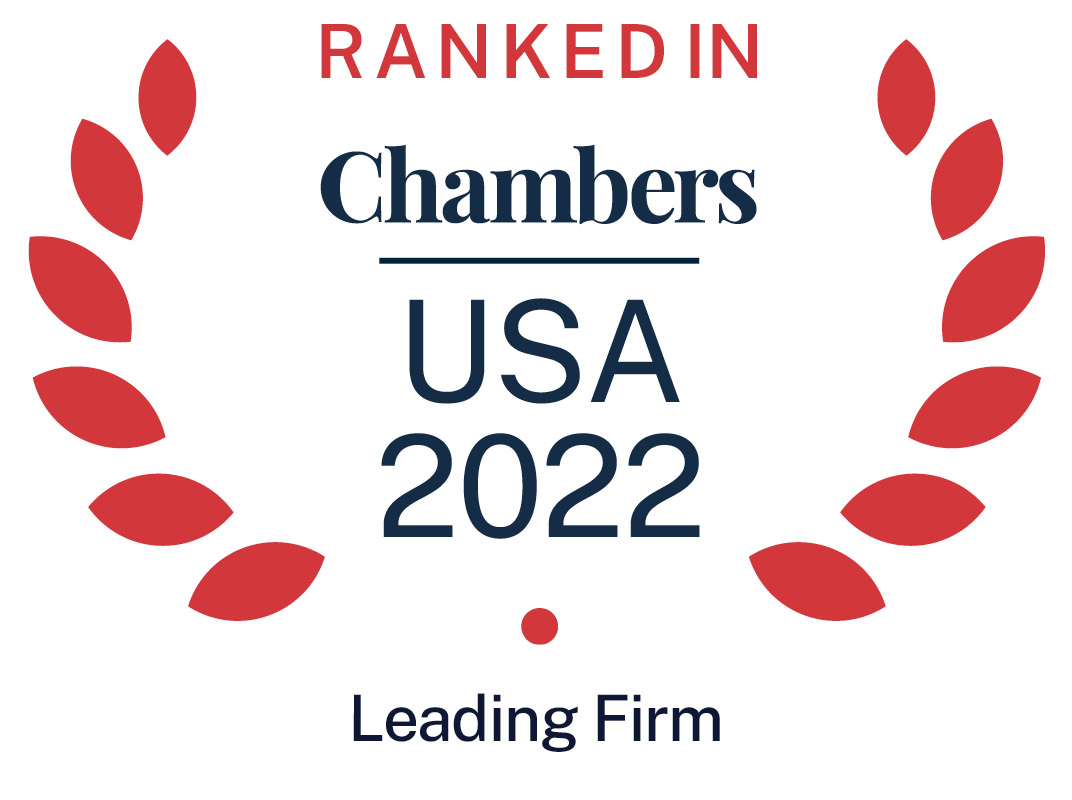 Also ranked in the following guides
About
Provided by Goodwin
USA
Chairman: Robert S. Insolia
Managing Partner: Mark T. Bettencourt
Firm Overview:
Goodwin's 1,800 lawyers across the United States, Europe, and Asia excel at complex transactions, high-stakes litigations, and world-class advisory services in the financial, life sciences, private equity, real estate, and technology industries. The firm partners with its clients to practice law with integrity, ingenuity, agility, and ambition. To learn more, visit www.goodwinlaw.com.
Complex Transactions:
A sophisticated, versatile team of transactional lawyers provides broad market perspective, serves as a business partner on strategic transactions, and advises clients on structuring and developing new and innovative products and services.
World-Class Advisory Services:
Experienced regulatory lawyers, including many former high-ranking government officials and regulators, guide clients through the complex conundrum of government regulations with insight and ingenuity — always with an eye toward maximising business opportunities while minimising risk.
High-Stakes Litigation:
Goodwin litigators provide cost-effective, results-oriented representation in high-profile matters across the United States. The firm employs a holistic, cross-disciplinary approach, helping clients settle disputes, mitigate risk, defend their interests, and, in most cases, avoid trial altogether.
London:
As part of what is widely recognised as one of the fastest growing international firms in London, the firm's lawyers are deeply experienced in the life sciences, technology, real estate industry, financial institution and private equity sectors and are supported by significant on-the-ground capabilities in debt financing, intellectual property, data, privacy and cybersecurity, regulatory, restructuring, tax, capital markets and litigation and dispute resolution. Goodwin thinks like investors to develop innovative deal structures and draw upon its vast jurisdictional knowledge of the European legal landscape and local networks to help you thrive in an increasingly competitive market.
Hong Kong:
Goodwin's Asia practice, based in Hong Kong, has more than a decade's experience across a range of areas in Asia. Building on Goodwin's strategy of sitting at the convergence of capital and innovation, the firm has a track record of advising investors and entrepreneurs in an innovation driven economy. The comprehensive Asia practice covers Goodwin's key industry verticals of private equity, technology, life sciences, financial services and real estate.
Frankfurt:
Frankfurt-based lawyers focus on matters involving real estate, private equity, venture capital, fund formation, banking & finance, including debt finance, structured acquisitions of real estate or enterprises, joint ventures, club deals and private mergers and acquisitions, as well as operating company investments, financing, and the workout of distressed investments. The office represents asset managers, private equity and real estate fund sponsors and lenders, including Pfandbrief banks, debt funds and public stock companies in all aspects of raising and deploying capital or debt, helping owners, managers, operators, developers, lenders and investors to acquire, develop, manage, finance and sell real estate assets, as well as acting for credit institutions and non-traditional lenders in all aspects of debt capital.
Paris:
In Paris, Goodwin is an undisputed leader in the private equity, corporate finance and fund formation markets in France. In 2019, the Paris office hired two new teams to cover restructuring and real estate, complementing the firm's leading private equity and corporate finance practices. Then in 2021, Goodwin successfully incorporated a new life sciences team and officially launched a Paris technology and life sciences practice.
Luxembourg:
Goodwin's Luxembourg office works seamlessly with the firm's existing London-based Luxembourg desk to cover the entire spectrum of international funds, corporate, finance and tax expertise for fund formation and structuring, domestic and cross border transactions and financings, including JVs, investment platforms and intermediate investment holding companies through which investments are made by its clients. With a market-leading funds practice in the United States and Europe and an on-the-ground presence in Luxembourg, Goodwin is uniquely positioned to serve multi-national financial institutions, fund sponsors and asset managers looking to do business in this favored international jurisdiction.
Cambridge:
Goodwin opened its Cambridge office in 2019 in the heart of the high-technology Silicon Fen, home to one of the world's largest and most innovative life sciences clusters as well as some of the most disruptive technology and life sciences companies. The firm's on-the-ground presence in Cambridge further expands its lawyers' ability to support clients in these sectors through a unique capital-meets-innovation platform in Europe, and solidifies Goodwin's position as the leading firm in the UK and European life sciences and technology markets.
Ranked Offices
Provided by Goodwin
Goodwin rankings
USA Guide 2022
Filter by
California
Banking & Finance
1 Department
2 Ranked Lawyers
Department
Lawyers
Capital Markets: Debt & Equity
1 Department
1 Ranked Lawyer
Department
Capital Markets: Debt & Equity
Lawyers
Corporate/M&A: Private Equity
1 Ranked Lawyer
Lawyers
Corporate/M&A: Private Equity: The Elite
1 Department
Department
Corporate/M&A: Private Equity: The Elite
Intellectual Property: Patent Litigation
1 Department
1 Ranked Lawyer
Department
Intellectual Property: Patent Litigation
Lawyers
Intellectual Property: Patent Prosecution
1 Department
1 Ranked Lawyer
Department
Intellectual Property: Patent Prosecution
Lawyers
Labor & Employment
1 Ranked Lawyer
Lawyers
Life Sciences
1 Department
Department
Life Sciences: Corporate/Commercial
2 Ranked Lawyers
Lawyers
Life Sciences: IP/Patent Litigation
1 Ranked Lawyer
Litigation: Securities
1 Ranked Lawyer
Lawyers
Litigation: White-Collar Crime & Government Investigations
1 Department
2 Ranked Lawyers
Department
Litigation: White-Collar Crime & Government Investigations
Lawyers