Freshfields Bruckhaus Deringer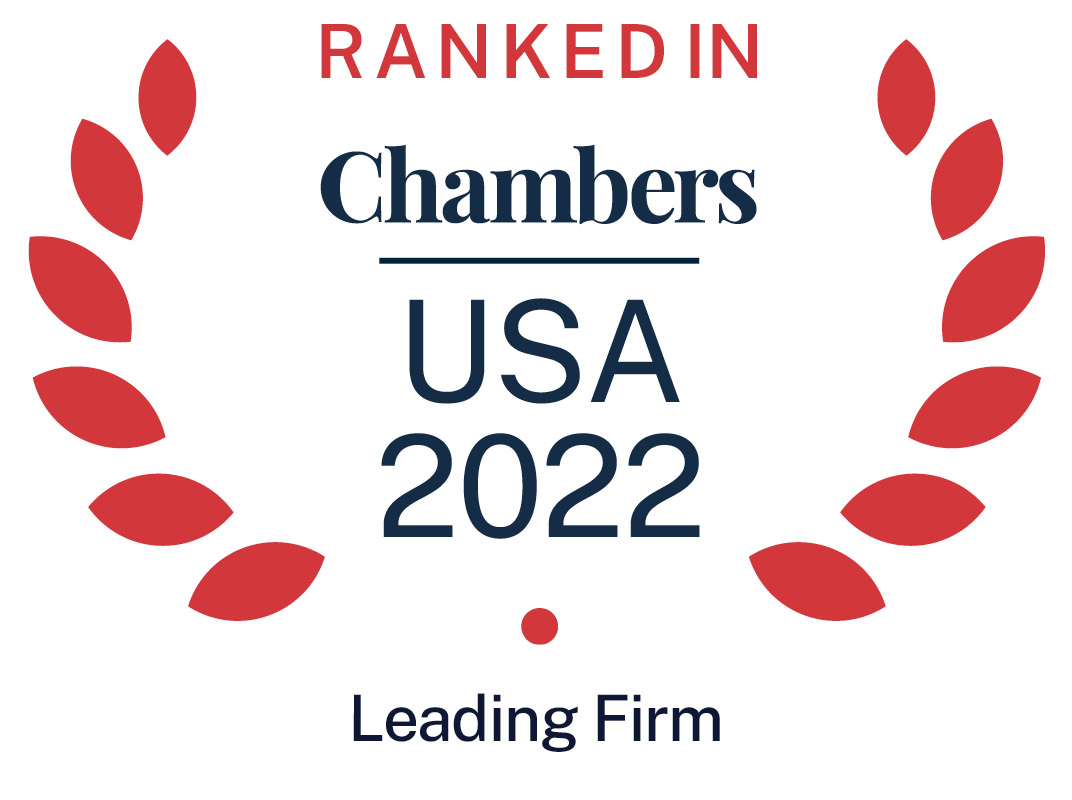 About
Provided by Freshfields Bruckhaus Deringer
USA
Firm Details:
Senior Partner: Georgia Dawson
Managing Partners: Alan Mason, Rick van Aerssen and Rafique Bachour
US Managing Partner: Matthew Herman
Number of partners: Approximately 400
Number of lawyers: 2,800+
Languages: Members of the firm speak over 60 languages
Firm Overview:
Freshfields Bruckhaus Deringer LLP is a global law firm with a long-standing track record of successfully supporting the world's leading national and multinational corporations, financial institutions and governments on groundbreaking and business-critical matters. The firm's 2,800-plus lawyers deliver results worldwide through their own offices and alongside leading local firms. The firm's commitment, local and multinational expertise, and business acumen means their clients rely on the firm when it matters most.

Main Areas of Practice:

Antitrust
Freshfields' antitrust practice has a proven track record in managing the most challenging cases in the most difficult jurisdictions, securing the right results where it matters most. The firm is among the leading firms that advise on large-scale Second Request merger reviews, agency civil investigative demands, and antitrust litigation. The firm also has an extensive background in US antitrust enforcement.

Capital Markets & Securities
Freshfields' capital markets team advises issuers and underwriters on a full range of debt and equity offerings, including IPOs, shelf registrations and takedowns, convertible offerings, block trades, private placements, stock repurchase programs, exchange offers, derivatives, tender offers, MTN programs, open market purchases, consent solicitations and liability management.

CFIUS, Sanctions & Trade
Freshfields' CFIUS, sanctions, and trade team advises on foreign investment, economic sanctions, export controls, customs, anti-corruption laws, anti-boycott and blocking laws, and national review of cross-border investments. The firm has a history of successfully managing the US regulatory scrutiny of acquisitions by foreign buyers, helping their clients across a variety of industries and foreign entities to acquire US businesses that may implicate national security issues.

Corporate Governance
Freshfields' multidisciplinary team provides companies, boards of directors, and management with a holistic approach to corporate governance, disclosure, shareholder activism defense, shareholder litigation, and employee benefits matters, advising on both day-to-day governance affairs, as well as more complex matters arising from specific events or emerging issues.

Cybersecurity & Data Privacy
Freshfields' data practice brings together veterans in data privacy, employee data, financial services regulation, investigations, litigation and antitrust, enabling the firm to work with clients on their cybersecurity and data strategy, including by assessing and mitigating cyber risk, incident response plans, and internal controls. Finance Freshfields' finance team offers a top-tier practice in leveraged, structured, and project finance. The firm advises banks, lenders, companies, sponsors, funds and alternative capital providers across a wide variety of financial products.

General Commercial Litigation
Freshfields' commercial litigation practice continues to represent clients in high-stakes US cases, including complex multijurisdictional and cross-border matters in which few firms can match Freshfields' sophistication with regards to jurisdictional defenses.

Global Investigations, Anti-corruption & FCPA
Freshfields' global investigations team conducts large scale, cross-border investigations and litigation, as well as smaller, more closely-held matters. The firm has particularly strong experience conducting internal investigations in response to allegations of improper conduct and representing clients before the DOJ and SEC in government investigations conducted under the FCPA.

Intellectual Property Transactions
Freshfields' clients rely on the firm to solve their most complex, business-critical IP, data and commercial challenges in a quick and efficient manner. The firm has advised on many of the biggest and most IP-heavy deals – including in M&A, IPOs and restructurings.

International Arbitration
Freshfields is widely recognized as the world's leading international arbitration practice across all key jurisdictions and industry sectors. The truly global nature of the firm's practice sets them apart, allowing Freshfields to conduct arbitrations whatever the governing law of the dispute, the language of the arbitration, the applicable arbitration rules, or the subject matter of the dispute.

Restructuring & Insolvency
Freshfields provides a fully-integrated approach to restructuring and insolvency matters, acting for all relevant constituencies in the capital stack, including sponsors, borrowers, secured creditors, and bondholders in all aspects of both formal insolvency and financially distressed restructurings.

Securities & Shareholder Litigation
Freshfields' securities and shareholder litigators have secured victories for many of the world's leading corporations, financial institutions, and executives, obtaining dismissals of securities class actions and shareholder suits in federal and state courts across the US and helping shape securities laws.

White-Collar Defense
Freshfields' US white-collar practice is a cornerstone of Freshfields' leading global investigations practice and provides sophisticated advice to multinational clients, often handling matters that run the full gamut of white-collar misconduct. The firm develops complex, multi-pronged defense strategies to navigate the expectations of regulators around the globe simultaneously.

Tax & Employee Benefits
Freshfields' tax and benefits lawyers are critical to the firm's transactional practices, designing innovative and advantageous solutions for the firm's clients on complex matters.
Ranked Offices
Provided by Freshfields Bruckhaus Deringer
Freshfields Bruckhaus Deringer rankings
USA Guide 2022
Filter by
California
Capital Markets: Debt & Equity
1 Department
1 Ranked Lawyer
Department
Capital Markets: Debt & Equity
Lawyers
Litigation: Securities
1 Department
2 Ranked Lawyers
Department
Lawyers
California: San Francisco, Silicon Valley & Surro
Corporate/M&A
1 Ranked Lawyer
Lawyers
District of Columbia
Antitrust
1 Department
2 Ranked Lawyers
Department
Lawyers
Antitrust: Litigation Specialists
1 Ranked Lawyer
Lawyers
Litigation: White-Collar Crime & Government Investigations
1 Department
1 Ranked Lawyer
Department
Litigation: White-Collar Crime & Government Investigations
Lawyers
New York
Bankruptcy/Restructuring
1 Ranked Lawyer
Lawyers
Corporate/M&A
3 Ranked Lawyers
Lawyers
Corporate/M&A: Highly Regarded
1 Department
Department
Corporate/M&A: Highly Regarded
Employee Benefits & Executive Compensation
2 Ranked Lawyers
Lawyers
Litigation: General Commercial
3 Ranked Lawyers
Lawyers