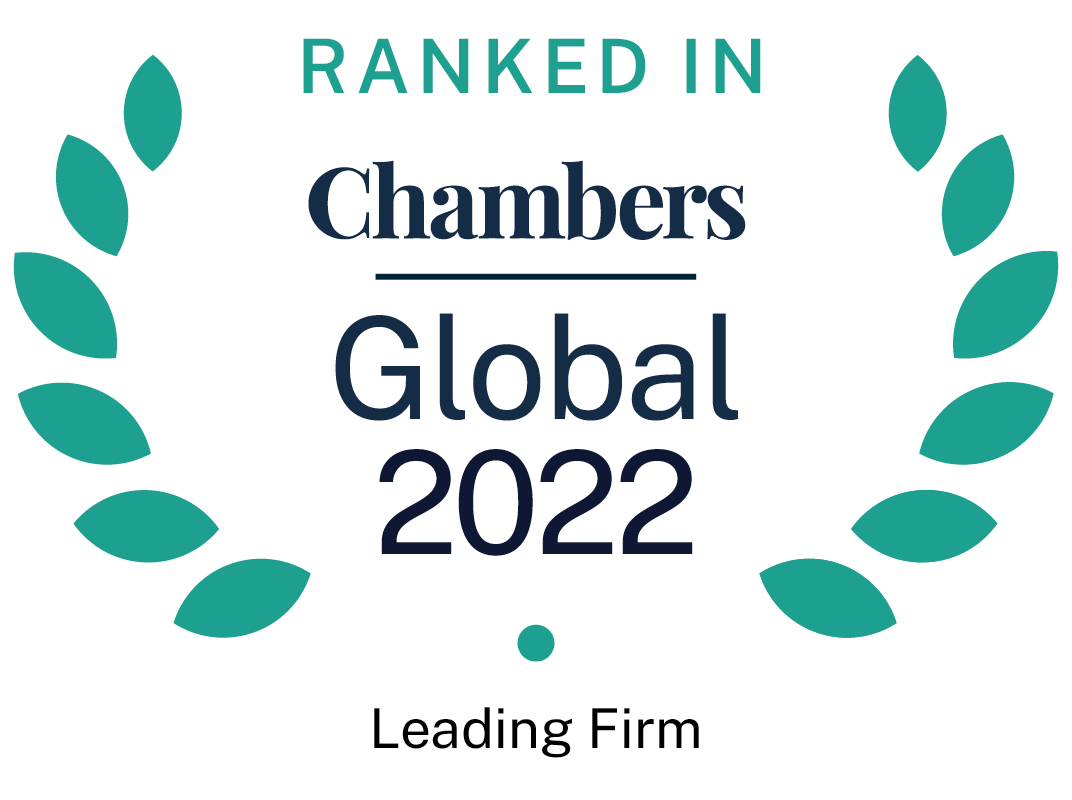 About
Provided by Foley Hoag LLP
Global
Senior Partners: Paul Reichler, Lawrence Martin, Mark Clodfelter, Derek Smith, Daniel Schimmel, Andrea Pinna
Number of partners worldwide: 118
Number of other lawyers: 142
Languages: Arabic, Bengali, Chechen, Chinese-Mandarin, Dutch, English, French, German, Greek, Hebrew,Hindi, Italian, Malay, Portuguese, Shona, Spanish, Ukrainian, Urdu

Firm Overview:
Foley Hoag represents public and private clients in a wide range of disputes and transactions worldwide. The firm has expertise in industries such as life sciences and healthcare, technology, energy and renewables, investment management and professional services. The firm also offers clients market-leading international litigation and arbitration and corporate social responsibility services. From offices in New York, Paris, Washington, DC and Boston, Foley Hoag provides strategic legal advice that is tailored to each client's unique goals. Foley Hoag combines powerful regional, national and international practices that share a common emphasis on client service and helping clients succeed through the delivery of exceptional legal service.
Main Areas of Practice:
Foley Hoag has represented over 60 Sovereign States in more than 180 international arbitration and litigation cases.

International Investment Arbitration:
The firm has successfully represented sovereign States and State-owned business entities in disputes with investors in the world's principal arbitral forums, including the International Centre for Settlement of Investment Disputes, the International Chamber of Commerce, the London Court of International Arbitration, the Stockholm Chamber of Commerce and ad hoc UNCITRAL tribunals, the International Centre for Dispute Resolution, among others. The many matters handled include defending Uruguay in a closely-watched ICSID arbitration brought by three subsidiaries of Philip Morris International that claimed that Uruguay's packaging requirements regarding health warning labels and branding, enacted to protect public health and prevent misleading marketing, violated certain investment treaty protections and resulted in $23 million in damages. The tribunal rejected all the claims and ordered Philip Morris to reimburse Uruguay $7 million dollars in legal costs. Most recently, the firm successfully represented India in a PCA arbitration brought by Louis Dreyfus Armateurs SAS (France). The arbitration was based upon the France-India Bilateral Investment Treaty and arose from a contract concerning the supply of cargo handling equipment and operation of berths at one of India's major ports. In the final award, the Tribunal not only dismissed all claims against India, but also awarded India $7.2 million in costs. This is India's first victory ever in an investor-State arbitration.

International Litigation:
For more than 25 years, the firm has successfully represented sovereign States in disputes with other States. Lawyers in the international litigation and arbitration practice group have extensive experience in litigation before the International Court of Justice in The Hague as well as other international arenas, including the PCA and the World Trade Organization. Among the notable State-to-State disputes are:
■ Nicaragua vs the United States of America, a historic ICJ proceeding regarding the use of force and the law of armed conflict
■ Philippines vs China in which the firm obtained a victory on behalf of the Philippines regarding control of the South China Sea
■ Ghana vs Côte d'Ivoire where the firm successfully represented Ghana before the International Tribunal for the Law of the Sea, which adopted a boundary line entirely favorable to Ghana, preserving intact all of Ghana's oil and gas fields
The firm also represented the Republic of Mauritius in advisory opinion proceedings before the International Court of Justice in Legal Consequences of the Separation of the Chagos Archipelago from Mauritius in 1965.

International Commercial & Construction Arbitration:
Foley Hoag has a long history representing public and private entities in energy, franchise, construction, infrastructure and other large-scale, high-profile arbitration disputes. Lawyers have drafted contracts and other documents before the start of construction, provided counselling with respect to financing, mediated and arbitrated disputes during the design and construction phases, moved troubled projects on track to completion, and prosecuted and defended claims afterward as needed. Attorneys in the firm's practice also frequently serve as arbitrators in international disputes under rules including ICC, ICDR/AAA, CPI, UNCITRAL and LCIA.

International Work:

Representation of States in Domestic Courts & United Nations Practice:
Foley Hoag has one of the world's most respected and experienced groups of lawyers practicing international law. The firm's lawyers have unique experience in handling complex State-to-State disputes, investor-State arbitration and international commercial and construction arbitration. Foley Hoag provides clients with a range of services aimed at resolving disputes, including preventive counselling, pre-litigation investigation, prosecution and defence of claims at the trial level and representation in post-trial and appellate proceedings. In addition to traditional courtroom trials, it represents clients in arbitration proceedings, before administrative tribunals and in alternative dispute resolution settings. Foley Hoag has been the counsel of choice for sovereign States on issues such as international treatises, international investment law and dispute resolution, delimitation of maritime and land boundaries, sovereign and diplomatic privileges and immunities, international environmental law, the use of force and the law of armed conflict, international trade and sanctions, and human rights. To complement the firm's existing public international law practice, Foley Hoag also recently launched its United Nations Practice Group uniquely devoted to the representation of UN Member States and Observer status organisations before the United Nations

Clients:
The firm represents and counsels many companies and sovereign States in the full range of international litigation and arbitration matters. Clients include more than 60 States around the world, including Belgium, Ecuador, Greece, Mauritius, Peru, the Philippines, Qatar, Slovakia and Uruguay.
Foley Hoag LLP rankings
Global Guide 2022
Filter by
Africa-wide
Dispute Resolution
1 Department
Ecuador
Dispute Resolution
1 Ranked Lawyer
Global Market Leaders
Arbitration (International)
1 Department
Department
Arbitration (International)
Business & Human Rights Law
1 Department
1 Ranked Lawyer
Department
Business & Human Rights Law
Lawyers
Public International Law
1 Department
3 Ranked Lawyers
Latin America - International Counsel
Arbitration (International)
1 Department
1 Ranked Lawyer
Department
Arbitration (International)
Lawyers
USA
Disputes (International & Cross-Border)
1 Department
Department
Disputes (International & Cross-Border)
International Arbitration
1 Ranked Lawyer
Lawyers
Daniel Schimmel
Foreign expert for France
International Arbitration: Arbitrators
2 Ranked Lawyers
International Arbitration: Counsel
3 Ranked Lawyers
International Arbitration: The Elite
1 Department
Department
International Arbitration: The Elite
Labour & Employment
1 Ranked Lawyer