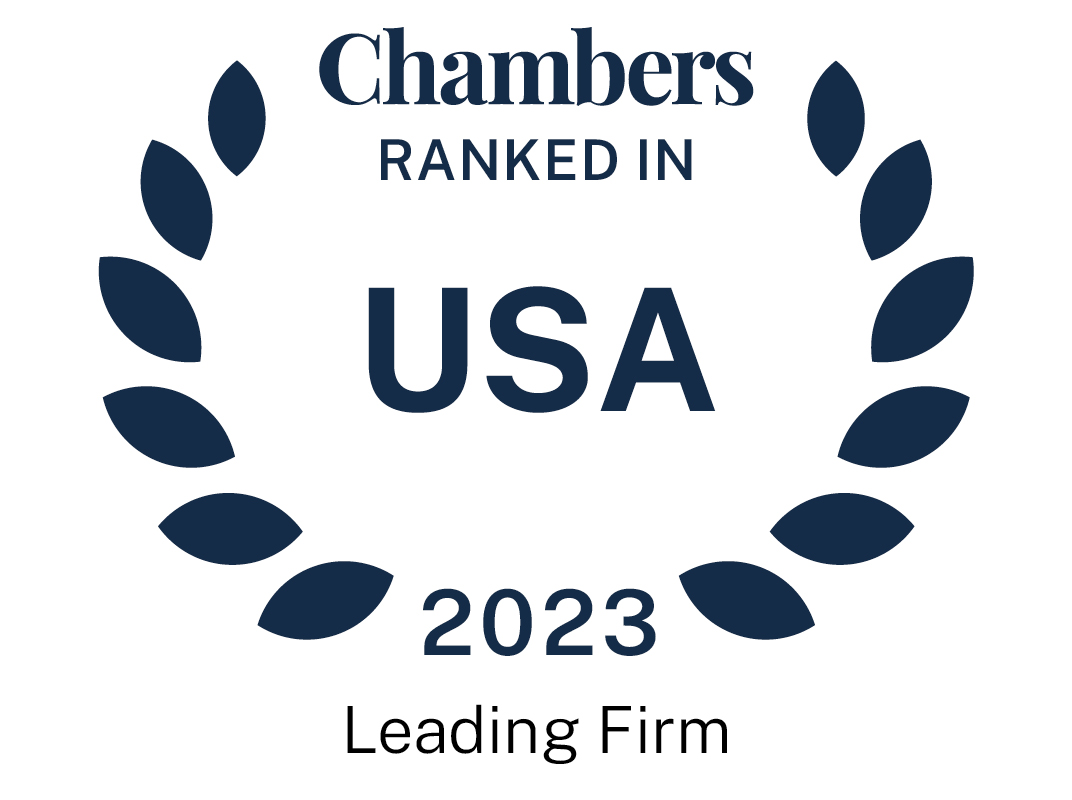 About
Provided by Fishman Haygood LLP
USA
Firm Details:
Managing Partner: John D. Werner
Number of partners: 23
Number of other lawyers: 19
Firm Overview:
Fishman Haygood was founded in the mid-1990s by leading business and litigation lawyers from three of the largest firms in Louisiana. Today, we enjoy a reputation as one of the state's leading business law firms.
Main Areas of Practice:
Banking & Finance
Advised Sanderson Farms, Inc., in connection to its $1 billion revolving credit facility with a consortium of banks led by BMO Harris Bank, N.A., as agent.
Represents Black Bay Energy Capital in acquisitions and related acquisitions financings; represents the fund related to its credit facilities and portfolio companies in secured asset-based credit facilities to fund ongoing operations and growth.
Represented Provident Resources Group, Inc.'s supporting organization in refinancing its current indebtedness in connection with the ownership and operation of $375 million in residential facilities located at and operated for the benefit of The Howard University.
Bankruptcy & Restructuring
Represented Clark, Love, & Hutson, a law firm representing over 15,000 tort claimants in multi-district litigation involving ear plug product liability claims against the Debtors and the 3M Company; firm was successful in protecting the claimants' rights and opposing the preliminary injunction sought by the Debtors in favor of the 3M Company.
Represented the Official Committee of Unsecured Creditors in the Alfred Miller Contracting Company case in the U.S. Bankruptcy Court for the Western District of Louisiana and represents the Official Committee of Unsecured Creditors

of

S2 Operating in the U.S. Bankruptcy Court for the Eastern District of Louisiana.
Represented the Ad Hoc Committee of Equity Holders in the Mallinckrodt plc bankruptcy cases pending in the U.S. Bankruptcy Court for the District of Delaware; Mallinckrodt plc filed a plan of reorganization that contemplated cancelling, releasing, and extinguishing 84.6 million shares of common stock.
Corporate, Securities and M&A
Represented Sanderson Farms, Inc., handling financing and securities matters and advising management and Board of Directors on an ongoing basis, including securities law compliance and reporting, corporate governance, executive compensation, risk management, shareholder engagement, and capital markets and M&A transactions; advised the company on its agreement to be acquired by a joint venture for $203/share in cash, representing a total equity value for Sanderson Farms of $4.53 billion.
Represents Black Bay Energy Capital, a private equity fund primarily focused on service companies in the energy and gas space, in acquisitions of portfolio companies and structuring of investments and management compensation plans.
Represented H&E Equipment Services, one of the country's largest rental equipment companies, in its acquisition of One Source Equipment Rental; the $130 million deal marks H&E's largest acquisition since inception.
Real Estate
Served as local real estate counsel for Seefried Industrial Properties in the redevelopment of a 1.2 million square-foot shopping mall into a $350 million 3.8 million square-foot warehouse and distribution facility for Amazon.com Services LLC, in Baton Rouge, La.
Served as counsel to the New Orleans Convention Center on the proposed $750 million to $1 billion River District mixed-use development consisting of housing, retail, office space, hotels, entertainment, and a Civil Rights museum.
Represented Provident Resources Group in the acquisition, financing, development, construction, management, and operation of a $230 million full-service, 375-key, four diamond AAA, upscale hotel in Colorado Springs, Colo.
Land Use & Economic Development Projects
Served as lead counsel on behalf of Engquist Development in connection with the entitlement, incentives and permitting of Rouzan Traditional Neighborhood Development (Baton Rouge, La.), which is estimated to exceed $700 million upon full development; Americana Traditional Neighborhood Development (Zachary, La.), which is estimated to exceed $600 million upon full development; and Materra Planned Use Development (Baton Rouge, La.), which is estimated to exceed $500 million upon full development.
Formed over fifteen Economic Development Districts through the state of Louisiana for private development and was recently retained by the City of Lafayette/Parish of Lafayette Consolidated Government to establish five real estate-based economic development districts within the City of Lafayette; continues to serve as general counsel for the EDDs.
Represented parties in numerous public private partnerships, serving as lead counsel in connection with the entitlement, incentives, permitting and development of the following projects: Water Campus, IBM Building Complex (Baton Rouge), IBM Center (Monroe), Shaw Center, Port Wonder (Lake Charles), and Moncus Park (Lafayette).
Litigation & Arbitration:
Commercial
Lead counsel representing Knauf Gips KG, an international manufacturer of building products, in multi-district litigation and in state court product liability cases throughout the Gulf South.
Represents a putative class of student borrowers whose private loans to non-qualified schools were discharged in bankruptcy but continued to be subjected to collection by the servicer.
Represents Halliburton in personal injury cases arising out of operations in the Gulf of Mexico, including a high-profile Hurricane Ida lawsuit involving the Noble Globetrotter II Drillship.
Environmental
Represents private landowners and governmental entities, including the Louisiana Department of Wildlife and Fisheries, seeking to restore land loss caused by pipeline canals across Louisiana.
Represents and has obtained favorable outcomes in multiple actions brought on behalf of clients whose private property has been contaminated by oil and gas exploration and production activities.
Represents landowners in oil and gas plug and abandonment and equipment removal cases.
First Amendment & Media Law
Represents media outlets and individuals in defamation cases and public record and access disputes, including cases for the Associated Press, Cable News Network, and The New York Times.
Represents Jennifer Lopez, Al Roker, Viacom Media, and other related entities in an action seeking damages arising from plaintiff's appearance in a reality television show.
Securities
Represents the Official Stanford Investors Committee and individual Stanford investors with claimed damages exceeding $5 billion, resulting from the infamous Stanford International Bank certificate of deposit Ponzi scheme; settlements totaling $1.6 billion were reached with five bank defendants on the eve of trial.
Lead counsel prosecuting securities fraud claims against Raymond James, as underwriter of over $330 million of public finance municipal bonds used to construct a wood pellet manufacturing facility in Urania, La.
Represented hundreds of individual investors against their brokers or investment advisors, recovering tens of millions of dollars for these clients.
Tax Litigation
Represents the Louisiana Department of Revenue in recovering taxes from among the largest taxpayers in the State; firm has recovered millions of tax dollars to date, including a $26 million jury award.
International Work:
International Arbitration
Represents claimant-investors in confidential international arbitrations against sovereign nations with particular attention to matters involving North African and Eastern European nations; cases involve construction projects, large-scale infrastructure and industrial development projects, and complex financial transactions.
Offices:
New Orleans: 201 St. Charles Ave., Ste. 4600, New Orleans, LA 70170 | 504.586.5252
Baton Rouge: 100 North St., Ste. 800, Baton Rouge, LA 70802 | 225.706.4040
Ranked Offices
Provided by Fishman Haygood LLP
USA
Baton Rouge

100 North Street, Suite 800, Baton Rouge, Louisiana, USA, LA 70802

View ranked office
Fishman Haygood LLP rankings
USA Guide 2023
Filter by
Louisiana
Banking & Finance
1 Department
2 Ranked Lawyers
Department
Lawyers
John D Werner
Head of Banking & Finance
Bankruptcy/Restructuring
1 Department
3 Ranked Lawyers
Department
Lawyers
Tristan E Manthey
Head of Bankruptcy/Restructuring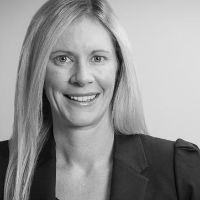 Corporate/M&A
1 Department
5 Ranked Lawyers
Department
Lawyers
Albert "Chip" Saulsbury IV
John D Werner
Head of Corporate/M&A
Department
Environment: Litigation
3 Ranked Lawyers
Lawyers
Litigation: General Commercial
1 Department
4 Ranked Lawyers
Department
Litigation: General Commercial
Lawyers