Eckert Seamans Cherin & Mellott, LLC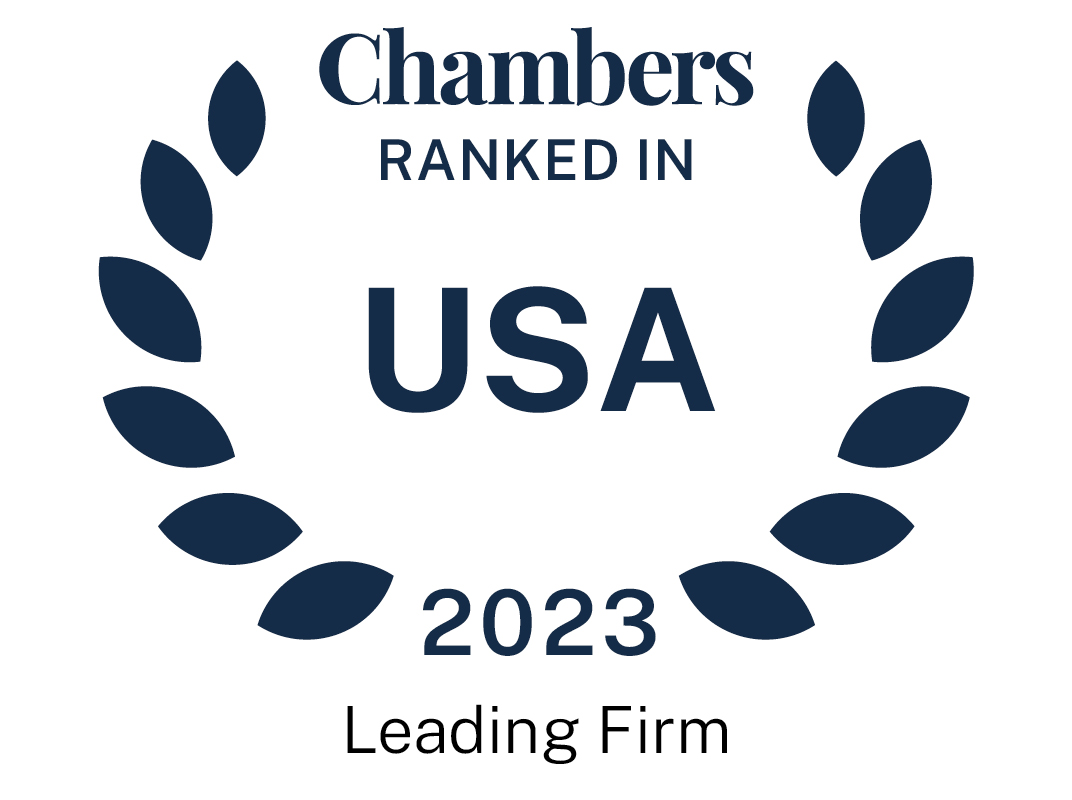 About
Provided by Eckert Seamans Cherin & Mellott, LLC
USA
Eckert Seamans is a full-service national law firm with a strong reputation and history of success that spans more than 60 years. With approximately 300 lawyers across a network of 15 offices, we provide clients with proactive, solution-oriented business and litigation counsel.
Eckert Seamans was established in 1958 to meet the needs of some of the leading businesses in the country. Although our practice was limited to only 10 clients at the time, our founders formed key and enduring client partnerships in those early days, seven of which the firm still serves today. This commitment to building lasting relationships with our clients remains one of the hallmarks of our firm.
Our clients trust us to guide them through their most challenging legal issues, most significant business transactions, and most critical disputes, which often cross practices and jurisdictions. Whether a Fortune 500 company, family-owned business, start-up, nonprofit, government entity, or individual, our clients receive the attention of highly skilled attorneys through our coordinated, multi-disciplinary team approach.
Ranked Offices
Provided by Eckert Seamans Cherin & Mellott, LLC
USA
Philadelphia

Two Liberty Place, 50 South 16th Street, 22nd Floor, Philadelphia, Pennsylvania, USA, PA 19102

View ranked office

Richmond

Eighth and Main Building, 707 East Main Street, Suite 1450, Richmond, Virginia, USA, VA 23219

View ranked office

Washington, DC

1717 Pennsylvania Avenue NW, Suite 1200, Washington, DC, District of Columbia, USA, DC 20006

View ranked office
Eckert Seamans Cherin & Mellott, LLC rankings
USA Guide 2023
Filter by
Pennsylvania
Construction
1 Department
2 Ranked Lawyers
Department
Lawyers
Litigation: White-Collar Crime & Government Investigations
1 Ranked Lawyer
Lawyers
Pennsylvania: Philadelphia & Surrounds
Banking & Finance
1 Ranked Lawyer
Lawyers
Bankruptcy/Restructuring
1 Ranked Lawyer
Lawyers
Pennsylvania: Pittsburgh & Surrounds
Litigation: General Commercial
1 Department
Department
Litigation: General Commercial
USA - Nationwide
Leisure & Hospitality
1 Department
2 Ranked Lawyers
Department
Lawyers
Transportation: Aviation: Regulatory
1 Department
2 Ranked Lawyers
Department
Transportation: Aviation: Regulatory
Lawyers
Virginia
Bankruptcy/Restructuring
1 Department
1 Ranked Lawyer
Department
Lawyers