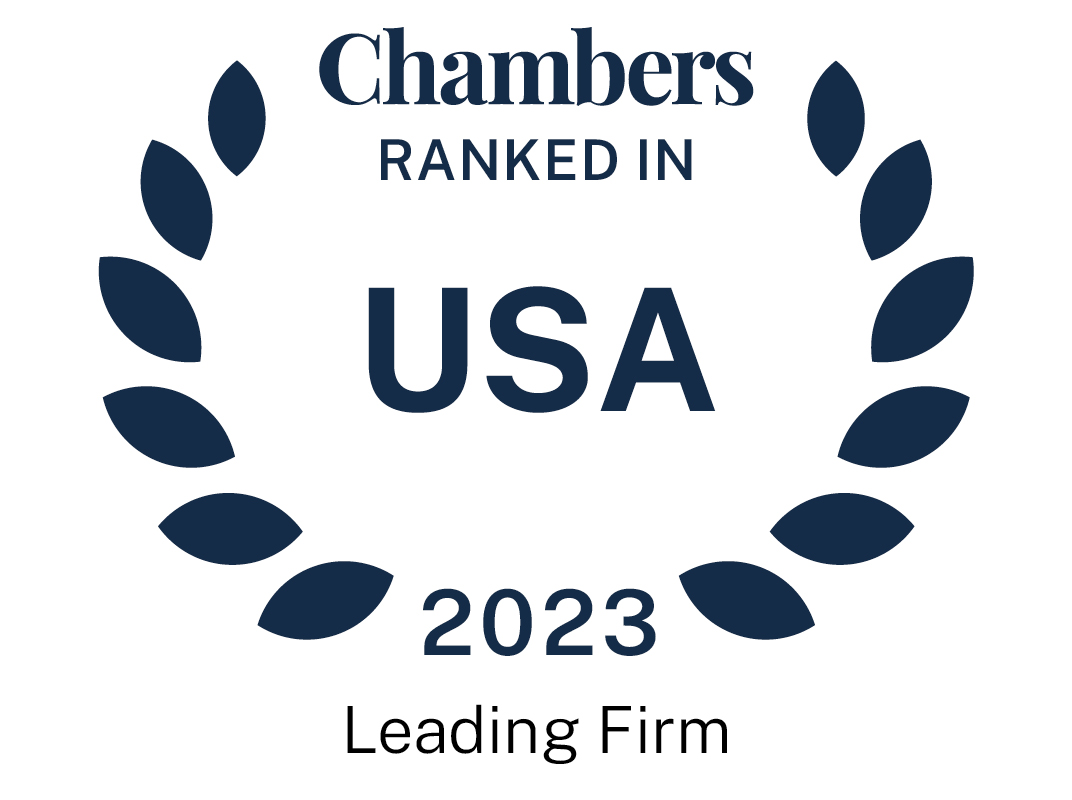 About
Provided by Colson Hicks Eidson
USA
Managing Director: Dean Colson
Number of partners: 13
Firm Overview:
Colson Hicks Eidson, one of Miami's oldest and most accomplished law firms, is considered among the top trial firms in the United States, having won hundreds of multi-million dollar verdicts and settlements for its clients. With decades of experience in tort, commercial, securities, insurance, professional liability litigation and white-collar criminal defense, as well as domestic and international arbitration and transnational litigation, the firm enjoys a long history of landmark decisions that have resulted in national and international recognition. Firm members have had the distinction of serving in prestigious leadership roles for a variety of professional and civic organizations, including presidents of the International Academy of Trial Lawyers, the American Association for Justice and the Florida Association of Women Lawyers, as well as in the federal and state governments. Virtually all of the firm's work is the result of referrals from other lawyers and the firm is often asked to act on behalf of other lawyers and law firms.
Main Areas of Practice:
Tort Litigation:
Colson Hicks Eidson has more than 50 years of experience prosecuting hundreds of multi-million dollar cases arising from wrongful death and personal injury in accidents occurring in the US and throughout the world. Partners Lewis S 'Mike' Eidson and Curtis Miner have been appointed by Federal Judges to serve on Plaintiffs' Steering Committees for the Ford-Firestone litigation, Chinese Drywall litigation, the BP Oil Spill litigation and the Takata Air Bags litigation.
Commercial & Business Litigation:
Colson Hicks Eidson handles cases involving complex insurance, construction, intellectual property, and other commercial matters and business torts. Firm members litigate business lawsuits to judges and juries. Members of the firm have served on plaintiffs' committees and as receivers appointed by Federal Judges in some of the most complex, multi-party class action, securities fraud and RICO cases in Florida: including Dean Colson, who served as co-lead trial counsel on behalf of the Plaintiff class in The Premium Sales case, the largest mass fraud case in South Florida history; Roberto Martínez, who served as receiver in a Securities and Exchange Commission (SEC) enforcement action of Mutual Benefits Corporation – formerly the largest viatical settlement company and one of the biggest 'Ponzi' schemes in Florida history; and Curtis Miner who has served as a receiver in a Federal Trade Commission enforcement action. Members of the firm have represented owners, contractors, developers, design professionals, lenders, and insurers in construction disputes. The firm has prosecuted bad faith claims involving major insurance companies. The firm has obtained numerous multi-million dollar verdicts, judgments and settlements on behalf of small and large business enterprises, individual entrepreneurs, and in class action cases involving real estate, lender liability, professional malpractice and other business disputes.
White-Collar Defense:
With the former United States Attorney for the Southern District of Florida, Roberto Martínez, and former Assistant United States Attorney Curtis Miner, Colson Hicks Eidson offers extensive experience and expertise in federal criminal investigations and SEC enforcement actions. The firm is one of the few to have taken an insider trading defense case to trial and prevailed against the SEC on behalf of a prominent doctor in South Florida. The firm's experienced federal litigators have represented businesses and their officers in matters including securities, insider trading, money laundering, Foreign Corrupt Practices Act, asset forfeiture, tax, healthcare, bank fraud, mortgage fraud, environmental and antitrust matters.
Products Liability, Aviation, & Cruise Ship Accident Litigation:
Colson Hicks Eidson has litigated cases involving the design and manufacture of airplanes, cars, motorcycles, boats, tires, medical devices, and children's toys. The firm has represented hundreds of passengers from more than 50 countries in litigation arising out of the crashes of commercial and private aircrafts all over the world, in lawsuits against airlines, airplane manufacturers, and airplane component and maintenance companies. The firm often works in conjunction with local counsel in other states and other countries. In several mass accident cases, the firm has acted on behalf of large groups of passengers on airplanes and cruise ships. The firm has also handled individual claims in private aviation crashes relating to pilot errors, failed component parts, faulty design and manufacture and inadequate warnings and has litigated dozens of high profile aviation cases against major manufacturers, including Boeing, McDonnell Douglas, Airbus, Bombardier, Hughes Helicopters, Robinson Helicopters, Cessna, Piper and Beechcraft, among others.
Professional Negligence:
Colson Hicks Eidson has handled dozens of medical malpractice cases that have resulted in verdicts and settlements in excess of one million dollars since the firm won the first million-dollar medical malpractice verdict in the United States. The firm has also handled significant legal malpractice cases for both plaintiffs and defendants. Colson Hicks Eidson has been selected to defend several national and regional law firms when they have been accused of professional negligence.
Anti-Terrorism Litigation:
Colson Hicks Eidson, through Roberto Martinez and Ron Kleinman, has successfully served as co-lead trial counsel in several anti-terrorism cases, obtaining and collecting judgments against the Government of Cuba. One case involved a $188 million dollar wrongful death judgment arising out of the murder of four men who were shot down by the Cuban Air Force while flying a humanitarian mission for Brothers to the Rescue. Congress passed two landmark laws allowing for the use of frozen Cuban Government assets located in the US to satisfy the judgment, and the victims collected approximately $100 million. Attorneys also represented the family of a former Air National Guard member who was shot down during the Bay of Pigs invasion. A judge awarded a $22 million judgment, which the family was able to collect from frozen Cuban assets. They are currently pursuing, in several jurisdictions, the collection of a $100 million judgment arising from the torture and murder of a US citizen and have obtained, to date, multi-million dollar recoveries.
Litigation against Foreign Governments & Agencies:
Colson Hicks Eidson has also been involved in civil litigation against foreign governments. Roberto Martinez obtained a $20.5 million federal court judgment against the Government of Aruba in favor of a US businessman and racecar promoter for breach of a commercial agreement to build a racetrack in Aruba. Roberto Martinez, Curtis Miner, and Stephanie Casey successfully defended a Venezuelan bank and its principals in a lawsuit filed against them in Miami by associates of the Venezuelan Government.
Recent Cases of Note:
In 2021, the firm defended beauty products startup company against securities and RICO claims brought by investors and secured dismissal of all claims at the pleadings stage, affirmed by the Eleventh Circuit Court of Appeals.
In 2020, the firm obtained dismissal of all criminal charges of Sunshine Law violations against in-house counsel of hospital district.
In 2019, the firm negotiated favorable settlement of False Claims Act claims brought against hedge fund by U.S. government alleging healthcare fraud.
In 2017, the firm conclusion of SEC investigation without recommendation of enforcement action against pharmaceutical manufacturer.
In 2016, the firm obtained a $4.4 million judgment on behalf of Brazilian investors defrauded in Ponzi scheme.
In 2015, the firm obtained a $4.5 million verdict on behalf of Governor's Harbor Resort and Marina Limited against First American Title Insurance Company for breach of a title policy insuring land in the Bahamas.
Also in 2015 the firm successfully defended on appeal a judgment obtained by the firm on behalf of the multi-national law firm Hogan Lovells in a dispute with the firm's former Miami landlord, which asserted claims for millions of dollars in rent and other damages. The case was tried in December 2014 and the claims were rejected and the landlord was ordered to return prepaid rent to Hogan Lovells.
In 2012, the firm acted on behalf of Chinese-food titan, Mr Chow in its case against Philippe Chow Restaurants concerning false advertising and unfair business practices. After a four week trial a jury found that Stratis Morgogen and the corporation that owns Philippe Chow Restaurants were guilty of false advertising and unfair competition by deceptive conduct and awarded Mr Chow $1 million in damages.
Also in 2012, the firm represented a US Air Force veteran who underwent a colonoscopy at the Miami VA Healthcare Center and contracted Hepatitis C as a result of the hospital's improper sanitation practices. A Federal Judge in Miami entered judgment in favor of the plaintiff and awarded $1.25 million for pain and suffering and economic loss. In 2010, the firm acted on behalf of Armin Seifart, a prominent Miami lawyer and his wife, achieving a $2.45 million verdict in the first jury trial in the US against the supplier of defective Chinese drywall.
Ranked Offices
Provided by Colson Hicks Eidson
Colson Hicks Eidson rankings
USA Guide 2023
Filter by
Florida
Litigation: Mainly Plaintiffs
1 Department
5 Ranked Lawyers
Department
Litigation: Mainly Plaintiffs
Lawyers
Litigation: White-Collar Crime & Government Investigations
1 Ranked Lawyer