Bryan Cave Leighton Paisner LLP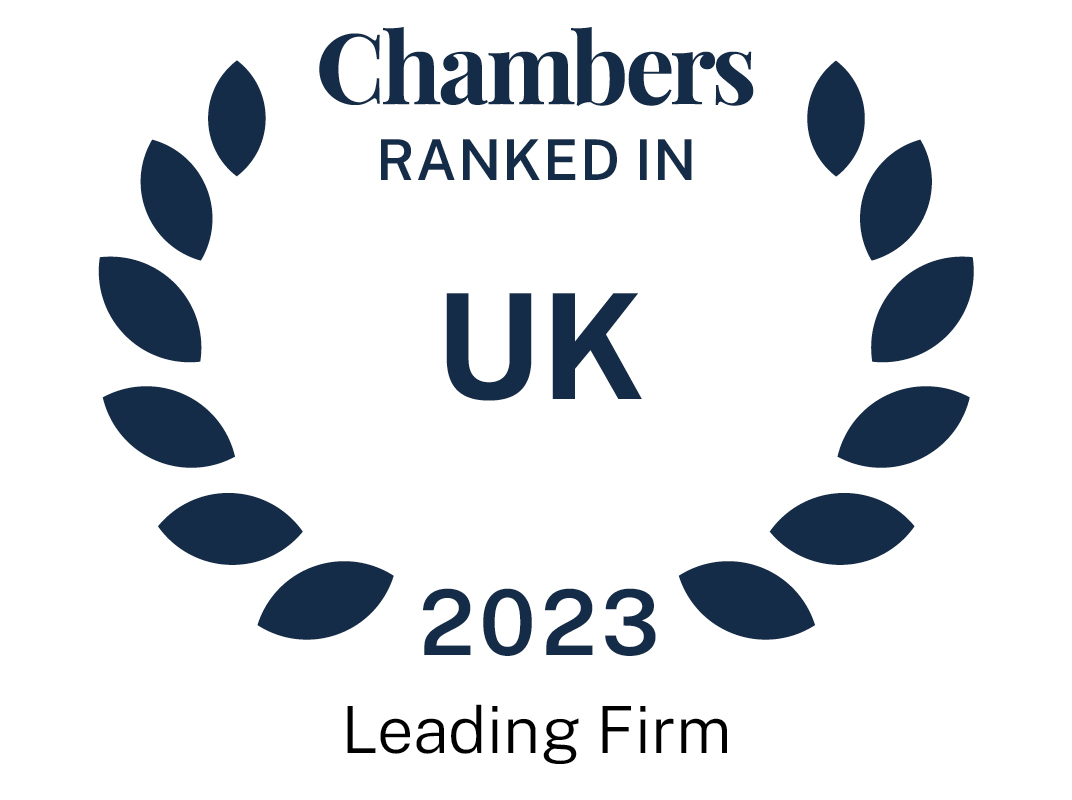 Also ranked in the following guides
About
Provided by Bryan Cave Leighton Paisner LLP
UK
Co-Chairs: Steven Baumer, Lisa Mayhew
Number of UK partners: 124
Number of other UK fee-earners: 426
Total number of staff: 2655
UK Offices: London, Manchester, Southampton
US Offices: Atlanta, Boulder, Charlotte, Chicago, Colorado Springs, Dallas, Denver, Irvine, Jefferson City, Kansas City, Los Angeles, Miami, New York, Phoenix, San Francisco, St. Louis, Washington
Europe Offices : Berlin, Brussels, Frankfurt, Hamburg, Paris
Asia Offices : Hong Kong, Singapore
Middle East Offices : Abu Dhabi, Dubai, Tel Aviv
Contacts:
Antitrust and Competition: Andrew Hockley, Edward Coulson
Asset Finance: Russell Clifford
Banking and Capital Markets: Emma Howdle-Fuller
Banking Litigation: Oran Gelb
Betting and Gaming: Jeremy Bark
Commercial Construction: Gareth Stringer
Commercial Contracts: Richard Shaw
Commercial and Corporate Litigation: Graham Shear
Contentious Construction: Shy Jackson
Data Privacy and Security: Kate Brimsted, Geraldine Scali
Debt Capital Markets: Prashanth Satyadeva
Defamation/Reputation Management: Graham Shear
Employment and Labour: Adam Lambert
Employee Benefits and Executive Compensation: David Dennison
Energy and Infrastructure: Adam Dann, James Clarke, Mark Richards
Environment: Aidan Thomson
Financial Crime: Andrew Tuson
Financial Services: Polly James
Food, Health and Safety Law: Jeremy Bark
Fraud: Segun Osuntokun
Hotels, Hospitality and Leisure: Laura Wild
Insurance/Reinsurance: Jonathan Sacher, Anthony Lennox
Insurance Corporate Regulatory: Adam Bogdanor, Geraldine Quirk
Intellectual Property: Marcus Pearl
International Arbitration: George Burn
Investment Management: Kieran Saunders
Licensing: Jeremy Bark
M&A and Corporate Finance: Benjamin Lee
Mining and Metals: Alexander Keepin
Outsourcing: Marcus Pearl
Projects: PFI/PPP: Mark Richards
Planning and Zoning: Tim Hellier
Private Equity: Ian Ivory, Simon Beddow
Pro Bono: Simon Pollock
Real Estate: Chris de Pury, Samant Narula
Real Estate Disputes: Akhil Markanday
Real Estate Finance: Naveen Vijh
Retail and Consumer Products: Carol Osborne
Restructuring and Insolvency: Colin Ashford, Richard Obank, Marc Trottier
IT and Telecoms: Marcus Pearl
Sport: Graham Shear, Marcus Pearl
Structured Finance: Prashanth Satyadeva
Tax Corporate: Elizabeth Bradley
Tax Contentious: Kate Ison
Technology and Commercial Transactions: Carol Osborne, Marcus Pearl, Richard Shaw
Transport: Russell Clifford
VAT: Alan Sinyor
Water: Aidan Thomson, Andrew Hockley
THE FIRM
Formed by the combination of Bryan Cave and Berwin Leighton Paisner, Bryan Cave Leighton Paisner is purposely structured in a way few other law firms are, as a fully integrated international team of more than 1200 lawyers in 30 offices across the globe that provides clients with clear, connected, legal advice, wherever and whenever they need it.
Built from the start to be 'one firm' with high connectivity and client facing culture, the firm is already known for its relationship-driven and collaborative spirit. It also capitalises on the heritage of both legacy firm's reputation for industry-shaping innovation. Now structured around a series of enhanced and global capabilities, the firm offers clients one of the most active corporate, M&A, real estate, financial services, litigation and corporate risk practices in the world. BCLP's expertise covers all aspects of commercial law; antitrust and competition; construction, engineering and procurement; corporate finance; dispute resolution; employment; pensions and incentives; finance; intellectual property; private client; real estate and infrastructure; regulatory and compliance; restructuring and insolvency; and tax.
BCLP's client base includes publicly held multinational corporations, large and mid-sized privately held companies, emerging companies, not-for-profit organisations, government entities and individuals. 40% of the Fortune 500 rely on the firm to protect their interests and support their critical business needs and 30 of the world's top 50 banks have relied on BCLP. The cumulative deal value of real estate projects the firm has advised on in the last two years exceeds $75bn.
BCLP is distinguished from its peers because it has embraced innovation as part of its core business strategy. The firm has continued to make long-term investments in new ways to help its clients reduce spend by appropriately allocating resources, streamlining processes and improving decision-making. As a result, it has been named the "World's Most Innovative Law Firm" multiple times by leading legal publications and institutions on both sides of the Atlantic.
PRINCIPAL AREAS OF WORK
The firm focuses on the following areas:
CORPORATE
Employee Benefits and Executive Compensation
Funds and Investment Management
International Trade
M&A and Corporate Finance
Finance
Outsourcing and Business Services
Private Equity
Public Policy and Government Affairs
Securities and Corporate Governance
Tax Advice and Controversy
Technology and Commercial
FINANCE
Banking
Financial Regulation
Fintech
Restructuring and Insolvency
Structured Finance
Transport and Asset Finance
LITIGATION AND CORPORATE RISK
Antitrust and Competition
Class Actions
Commercial Disputes
Construction Disputes
Cyber Security and Data Protection
Employment and Labour
Financial Regulation
Intellectual Property
International Arbitration
Investigations and White Collar
Product Liability
REAL ESTATE
Commercial Construction & Engineering
Commercial Real Estate
Leasing and Corporate Services
Planning and Environment
Real Estate Private Equity and Investments
Real Estate Finance
Real Estate Tax
Real Estate Development
Real Estate and Construction Disputes
Real Estate Structuring & Insolvency
Real Estate Funds
DIVERSITY AND INCLUSIVITY
BCLP bring inclusion and diversity into every aspect of their work and culture, fostering an environment where everybody feels respected, valued, motivated and able to be themselves. In 2021, the firm was voted the most inclusive law firm in the UK in a Lex 100 survey of UK trainee solicitors. BCLP also achieved a perfect score on the Human Right's Campaign's Corporate Equality Index for the 15th consecutive year, reflecting their longstanding best practice approach to diversity and policies for LGBT lawyers. BCLP is a founding member of the Mansfield Rule Certification Process in the UK as well as InterLaw's UK Model Diversity Survey. This year, BCLP was recognised with the McDonald's EMPOWER award for the firm's commitment to diversity, equity and inclusion.
Ranked Offices
Provided by Bryan Cave Leighton Paisner LLP
Bryan Cave Leighton Paisner LLP rankings
UK Guide 2023
Filter by
London (Firms)
Banking & Finance: Borrowers: Mid-Market
1 Department
Department
Banking & Finance: Borrowers: Mid-Market
Banking & Finance: Lenders: Mid-Market
1 Department
Department
Banking & Finance: Lenders: Mid-Market
Banking & Finance: Mid-Market
1 Ranked Lawyer
Capital Markets: Securitisation
1 Ranked Lawyer
Commercial and Corporate Litigation
1 Department
2 Ranked Lawyers
Department
Commercial and Corporate Litigation
Lawyers
Competition Law
1 Department
1 Ranked Lawyer
Department
Lawyers
Competition Law: Private Enforcement: Claimant
1 Department
1 Ranked Lawyer
Department
Competition Law: Private Enforcement: Claimant
Lawyers
Construction: Contentious
1 Department
2 Ranked Lawyers
Department
Construction: Contentious
Lawyers
Construction: Non-contentious
1 Department
2 Ranked Lawyers
Department
Construction: Non-contentious
Lawyers
Corporate/M&A: £100-800 million
1 Department
3 Ranked Lawyers
Department
Corporate/M&A: £100-800 million
Lawyers