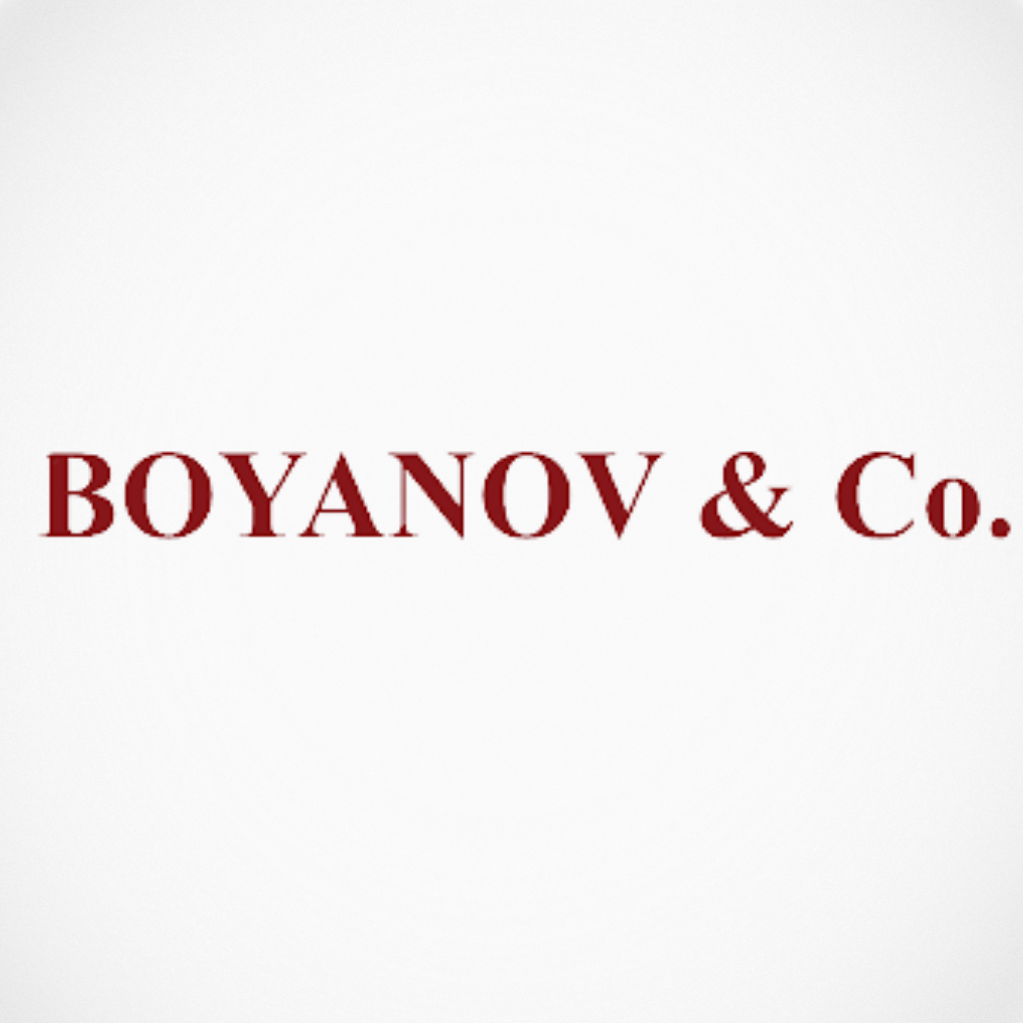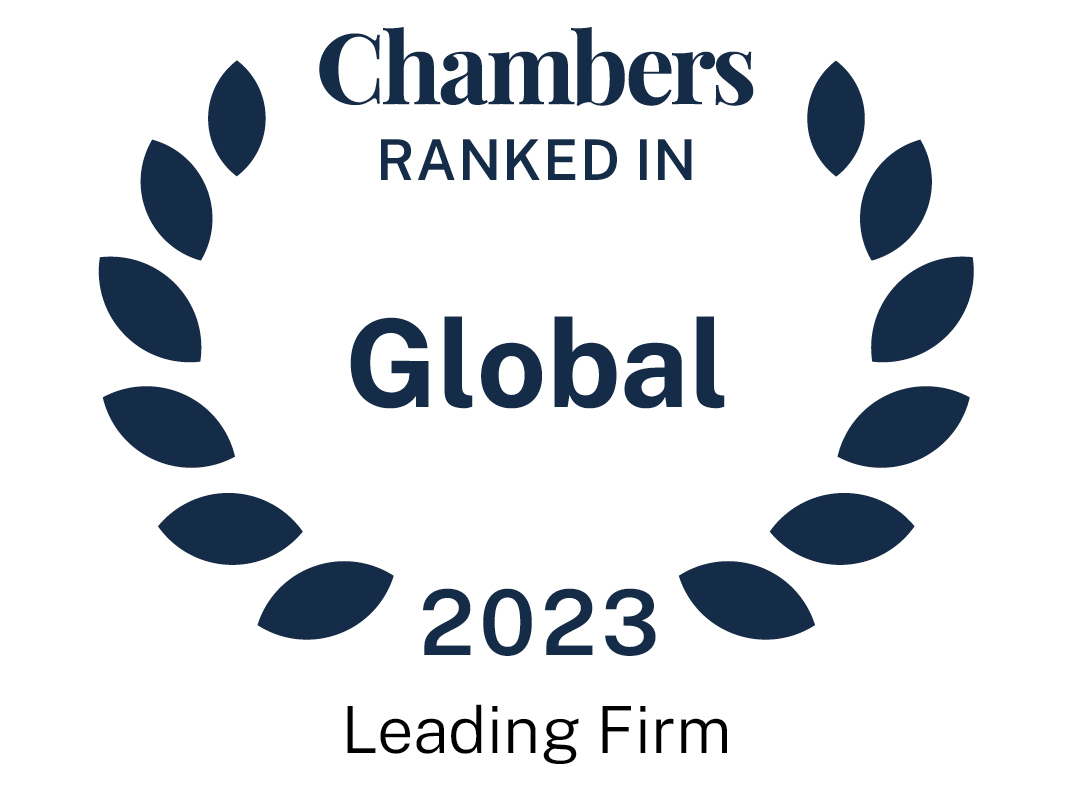 About
Provided by Boyanov & Co.
Global
Managing Partner: Borislav Boyanov
Number of partners: 12
Number of lawyers: 46
Languages: Bulgarian, English, French, German, Russian, Spanish
Firm Overview:
Boyanov & Co. is recognised as a top business law firm in South East Europe. Since 1990, the firm has advised on numerous landmark transactions. Clients exceed 4,000 and include large local and foreign businesses, IFIs, and governments. The firm has consistently been ranked by all major legal directories as a market leader for the excellence of its services, drawing on years of experience in a wide variety of areas of law, and the brilliance of its professionals. Boyanov & Co. is the initiator and co-founder of SEE Legal — a leading regional service provider (www.seelegal.org).
Main Areas of Practice
Banking & Finance:
5 partners, 10 fee earners
Recently advised:
■ Ideal Standard Vidima on EUR 65 million syndicated financing by DSK Bank and United Bulgarian Bank
■ Commerzbank on establishing a Bulgarian branch that will act as an IT hub for the entire Commerzbank group
■ Citibank on EUR 90 million financing through a derivative transaction to Asarel Medet (one of the largest copper mining and processing factories)
■ The Bank of Nova Scotia, Canada on a USD 1.4 billion syndicated refinancing between TELUS International (Cda) Inc. and the group of its subsidiaries and The Bank of Nova Scotia
■ The European Investment Bank on a EUR 25 million financing to the Bulgarian Fund for Local Authorities and Governments
Key Clients: Citibank, Eurobank, IIB, EIB, Commerzbank
Contact: Damian Simeonov
Email: [email protected]
Competition:
2 partners, 3 fee earners
Recently advised:
■ Eurobank Bulgaria in support of the merger clearance for its acquisition of Piraeus Bank Bulgaria
■ Obtained merger approval for Advent/Zentiva's bid to acquire the CEE business of Alvogen
■ The Association of the Research-based Pharmaceutical Industry in Bulgaria on the local competition authority's review of the proposed legislative amendment requiring mandatory biosimilar substitution
■ Indorama on the proposed acquisition of its European rival, Sinterama
■ Stars Group on obtaining merger clearance for its acquisition by Flutter Entertainment ■ Fraport on its participation in the bid to acquire a concession of Sofia Airport
Key Clients: AbbVie, Apple, EVN, Fraport, Jacobs Douwe Egberts, Microsoft, Novartis, Procter & Gamble, Philip Morris, Siemens
Contact: Peter Petrov
Email: [email protected]
Corporate & M&A:
5 partners, 13 fee earners Recently advised:
■ Fraport AG on a tender procedure for grating concession for the Sofia Airport. Total concession fee value - above EUR 3.5 billion
■ GlobalFoundries on the acquisition of the Process Design Kit engineering team from Smartcom Bulgaria AD
■ On the first cross-border merger of a Bulgarian AM company (UBB AM) into a foreign one
■ On the sale of Piraeus Bank Bulgaria to Eurobank Bulgaria, including the pre-closing spin-off of part of the target's business that remained with Piraeus Group
■ A Bulgarian publicly listed company on the acquisition of 100% of the capital of HIT Hypermarket EOOD from the Germany-based HIT Bulgarien GmbH, part of DOHLE Trading Group
Key Clients: Microsoft, Samsung, Sony, CVCI, Philip Morris, Coca-Cola, AWAS, Mondelēz, Schreiber Foods, Molson Coors, UniCredit, Piraeus Bank, Eurobank Greece Contact: Yordan Naydenov
Email: [email protected]
Energy & Natural Resources:
2 partners, 5 fee earners
Recently advised:
■ Local subsidiaries of the Austrian EVN in an investigation brought by the Bulgarian competition authority on allegations of abuse of dominance and prohibited agreements
■ Sevlievo Gas on various matters related to their gas distribution service
■ A consortium of Spanish private equity investors and engineering companies on the financing, development, and the potential acquisition of a portfolio of local wind farms
■ Clients in relation to the new NPP Belene project
■ Ideal Standard – Vidima AD on contractual and regulatory issues related to disruption of business due to COVID-19 and the ensuing gas supply suspension
Key Clients: EVN, Westinghouse, Sunowe Solar GmbH, Societa Petrolifera Mediterranea Srl, Mingyang Smart Energy
Contact: Alexander Chatalbashev
Email: [email protected]
Intellectual Property:
2 partners, 6 fee earners
Represented:
■ Chanel in a litigation case for engaging the contributory liability of the biggest Bulgarian platform for online sales of goods
■ LEGO in complex litigation proceedings for trademark, design, and copyright infringement
■ Eurobank Bulgaria on trademark prosecution matters
■ Kaufland in relation to the management of their trademark portfolio in Bulgaria
■ F. Hoffmann-La Roche on the management of patent portfolio
■ The official agent for Bulgaria of IP Centrum
Key Clients: Kaufland, Novartis, WD-40 Company, Philip Morris, Porsche Design, bet365 Group, Monster Beverage Corporation
Contact: Stela Sabeva
Email: [email protected]
Dispute Resolution:
3 partners, 6 fee earners
Representing:
■ Palace Engel Veleslavin A.S. in a complex commercial case for nullity of Court Settlement Agreement
■ The Bulgarian subsidiaries of the Italian GI Group in seven interrelated court cases
■ Eurobank Bulgaria AD in several complex commercial cases and more than 170 consumer protection cases
■ OREGON TEKNOLOJİ HİZMETLERİ A.Ş. in administrative court proceedings against Stolichna Customs Office
■ Two companies in disputes with the Guarantee Fund about guaranteed amounts of deposits in a bankrupt bank
Key Clients: Eurobank, EVN, UBS, Ideal Standard- Vidima, Sanofi, UniCredit, IIB, Bayer
Contact: Kina Chuturkova
Email: [email protected]
Real Estate & Infrastructure:
2 partners, 6 fee earners
Advising:
■ Odesos PBM EAD on the construction of new facilities and long-term (10-15 years) lease of part of the Public Transport Port of Regional Importance "Odesos PBM - Varna"
■ The leading Greek company NBG Pangaea REIC on the acquisition of I&B Real Estate AD – the second largest transaction on the Bulgarian office properties market in the last 10 years
■ ITower Development on the construction of a 28-store building, designated for a Marriott hotel, high-end residential apartments, and office center
■ Indotek Group – a leading Hungarian investment group of companies for the purchase of Mall Plovdiv
■ Hewlett-Packard Global Delivery Bulgaria Center on a long-term lease of an office building in the process of development
■ Markan Holding on all aspects of the construction of a new luxury golf course with a 5 stars hotel and structuring the subsequent sale of residential units
Key Clients: NBG Pangaea REIC, Hyprop Investments Ltd, Oman Investment Authority, Cleves EOOD, Markan Holding, Behr-Hella Thermocontrol GmbH, Eurobank, Fraport AG, GEK Group
Contact: Nickolay Nickolov
Email: [email protected]
Tax:
1 partner, 3 fee earners
Recently advised:
■ AbbVie Bulgaria on a wide range of tax issues
■ Kamenitza on a wide range of local and international tax issues, as well as assistance in disputes with the tax authorities
■ Ideal Standard - Vidima before the tax authorities and on proceedings in relation to a tax assessment act
Key Clients: Business Park Sofia, Ideal Standard - Vidima, Kamenitza, Service Source
Contacts: Yordan Naydenov
Emails: [email protected]
TMT:
4 partners, 5 fee earners
Recently advised:
■ Meta on matters related to personal data protection and the usage of various innovative technology
■ Motorola on the applicability of the local telecom regulations regarding its WAVE on Cloud service
■ Philip Morris International regarding innovative e-devices and tech-related projects
■ Microsoft Bulgaria and its affiliates on contractual, compliance, and regulatory matters
Key Clients: Apple/iTunes, Telefonica International, Cisco, Microsoft, Samsung, the European Commission, Comverse, Verizon Communications Inc.
Contacts: Nikolay Zisov, Ralitsa Nedkova
Emails: [email protected]; [email protected]
Ranked Offices
Provided by Boyanov & Co.
Contributions
4 Contributions provided by Boyanov & Co.
Slide 1 of 2
Trends and Developments | Bulgaria
According to its Constitution, Bulgaria is a parliamentary republic with separation of powers into...
Law and Practice | Bulgaria
The general counsel's comprehensive guide | Bulgaria
Slide 2 of 2
Trends and Developments | Bulgaria
If we had to describe, in just a few words, all the nuances of the M&A transactions that took p...
Law and Practice | Bulgaria
The general counsel's comprehensive guide | Bulgaria
Boyanov & Co. rankings
Global Guide 2023
Filter by
Bulgaria
Corporate/Commercial
1 Department
2 Ranked Lawyers
Department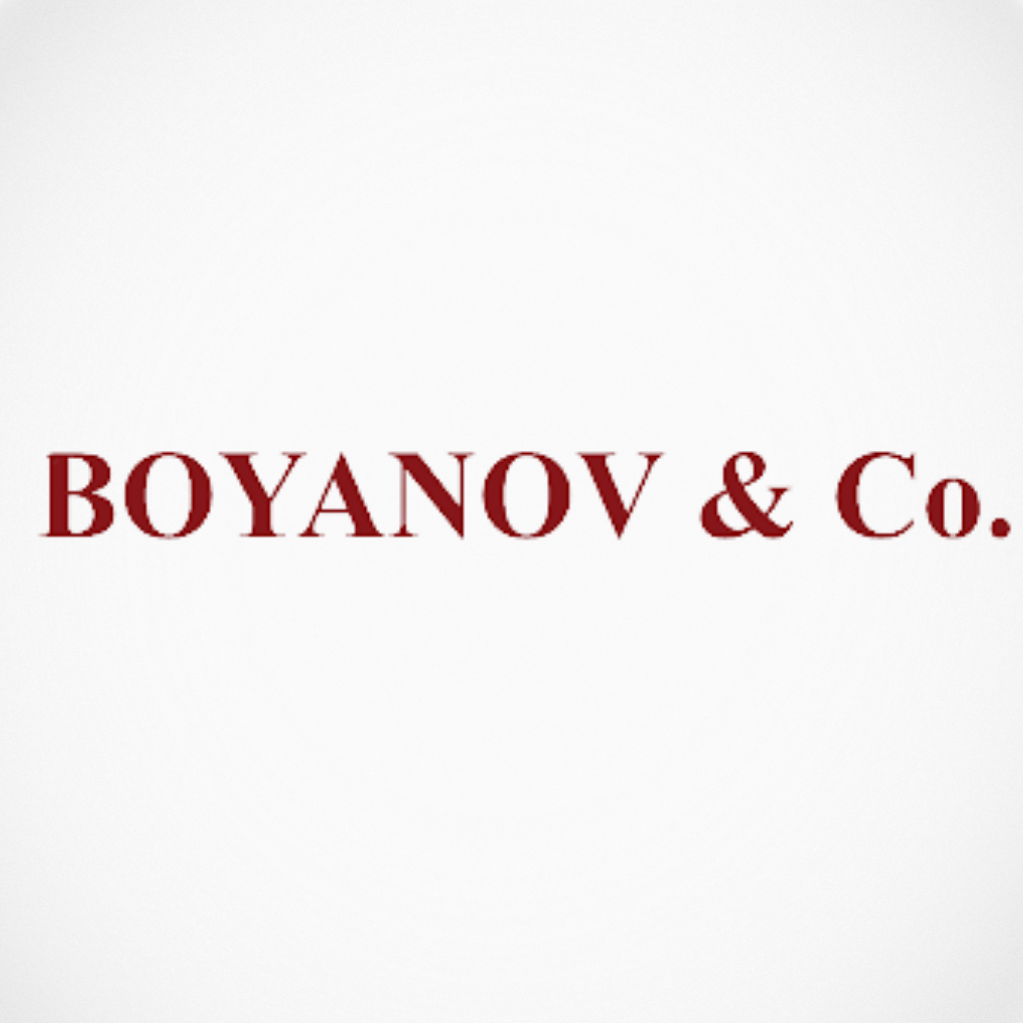 Lawyers
Yordan Naydenov
Head of Corporate/Commercial
Dispute Resolution
1 Department
1 Ranked Lawyer
Department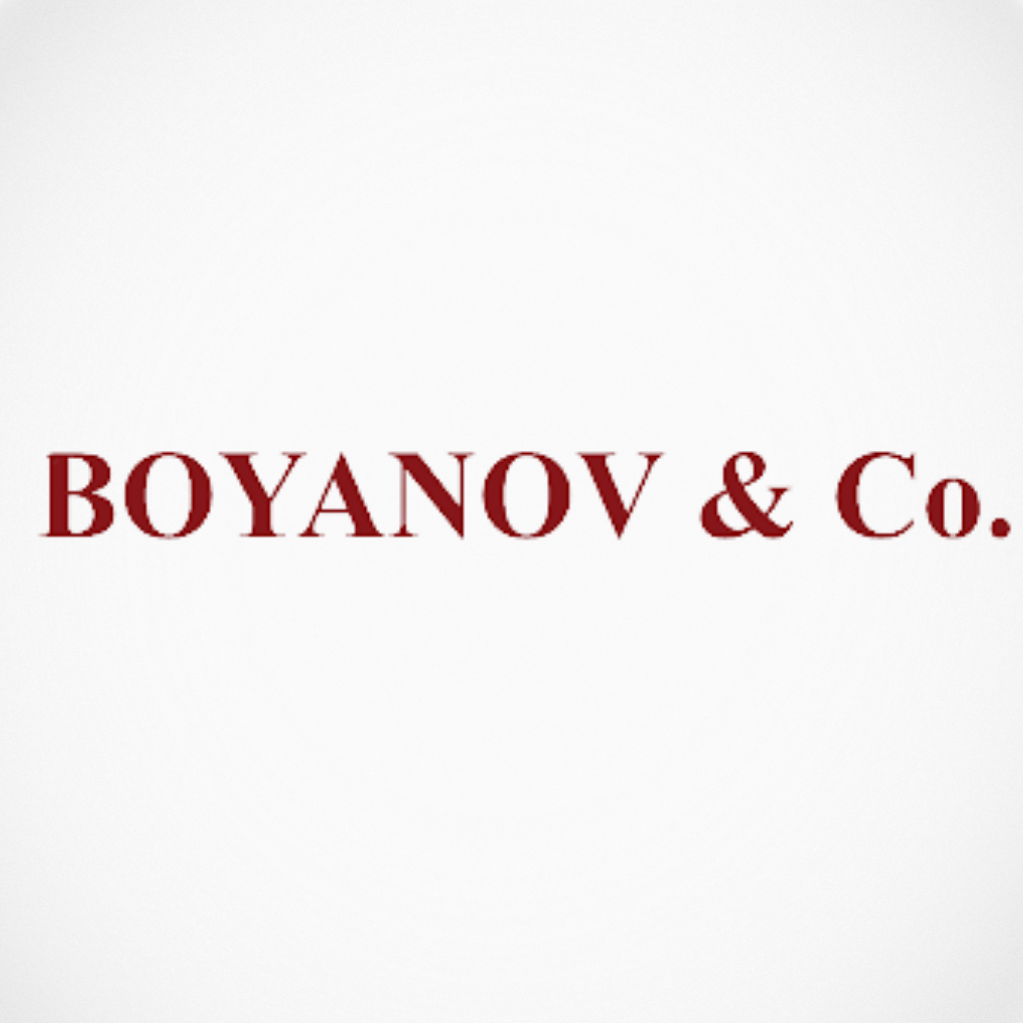 Lawyers
Kina Chuturkova
Head of Dispute Resolution
Articles, highlights and press releases
91 items provided by Boyanov & Co.