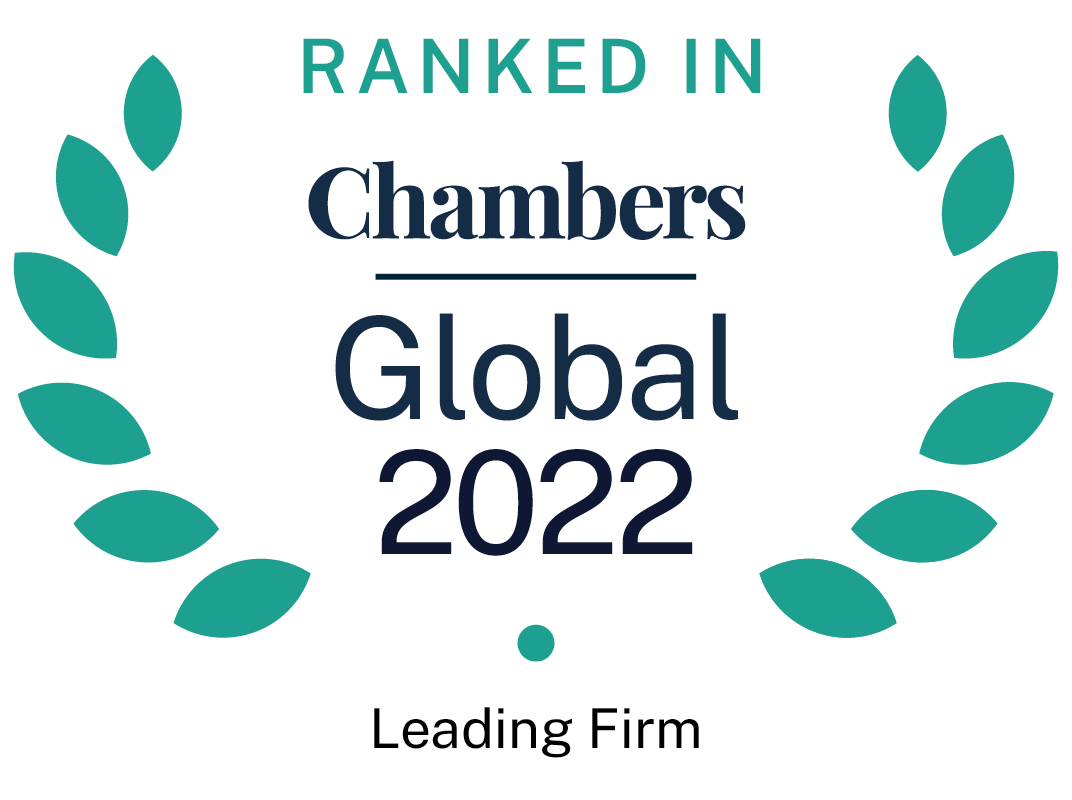 About
Provided by Bowmans
Global
Managing Partners: Alan Keep (Group), Paras Shah (Kenya), Fazil Hossenkhan (Mauritius), Wilbert Kapinga (Tanzania), Ernest Wiltshire (Uganda) and Mabvuto Sakala (Zambia)
Number of lawyers: 400+
Total staff complement: 800+
Languages: English
Firm Overview:
Bowmans helps its clients overcome legal complexity and unlock opportunity in Africa. Its track record of providing legal services in the fields of corporate law, banking and finance law and dispute resolution, spans over a century.
With over 400 specialist lawyers, Bowmans draws on its unique knowledge of the business and socio-political environment in Africa to advise on a wide range of legal issues.
The firm delivers integrated legal services to clients throughout the continent from eight offices (Cape Town, Dar es Salaam, Durban, Johannesburg, Kampala, Lusaka, Moka and Nairobi) in six countries (Kenya, Mauritius, South Africa, Tanzania, Uganda and Zambia).
Everywhere it operates, Bowmans offers its clients a service that uniquely blends expertise in the law, knowledge of the local market, and an understanding of their businesses. The firm's aim is to assist its clients to achieve their objectives as smoothly and efficiently as possible while minimising the legal and regulatory risks.
Bowmans works closely with its alliance firms, Aman Assefa & Associates Law Office, in Ethiopia, and Udo Udoma & Belo-Osagie, in Nigeria. The firm has best friends relationships with PFI Partnerships in Malawi, and Taciana Peão Lopes & Advogados Associados in Mozambique, regularly works with other leading law firms across the rest of Africa, and is a representative of Lex Mundi, a global association with more than 160 independent law firms across the globe.
Clients include corporates, multinationals and state-owned enterprises across a range of industry sectors as well as financial institutions and governments.
With more than 300 lawyers and a total staff complement of over 550, Bowmans is widely regarded as one of the leading corporate law firms in South Africa.
Main Areas of Practice:
Aviation:
Bowmans' aviation specialists have a keen understanding of the industry based on a proven track record of involvement in major aviation-related matters.
Construction:
The firm assists clients throughout the project life cycle of complex infrastructure and construction projects including development, delivery, financing and disputes under all forms of construction contracts.
Consumer Goods:
Bowmans is uniquely positioned to advise consumer goods companies on all aspects of their businesses in Africa and has an exceptional track record of having advised some of the world's leading companies in this sector.
Education:
The firm's multi-disciplinary and cross-jurisdictional team is in a singular position to provide clients entering or operating in this field with a comprehensive spectrum of services covering transactional, regulatory, tax and employment law.
Energy:
Bowmans acts for a wide range of clients in the energy sector including developers, sponsors, public utilities, funds, commercial banks and other financial institutions, and governments.
Financial Institutions:
The firm has extensive experience advising clients in the banking, insurance, financial products and services sectors across the continent.
Hotels & Leisure:
Bowmans has specialist know-how and experience in the sector, having advised a number of international hotel groups as they commenced doing business, or have looked to expand their existing footprint, in Africa.
Industrials:
The firm's offering spans the full range of corporate services and extends to all the specialist areas of law associated with activity of this nature including competition and antitrust, employment and tax.
Infrastructure:
Bowmans helps its clients at all stages of the economic lifecycle of infrastructure projects – from developing to acquiring to managing to restructuring to selling assets, including advising on financing aspects.
Insurance:
The firm advises leading insurers and reinsurers as well as companies in industry sectors where risk is inherent, on issues impacting them across the insurance value chain.
Mining:
The firm has a strong record of acting on the most significant mining-related mergers and acquisitions across the African continent. Bowmans advises on every aspect of mining-and resource-related transactions from the initial due diligence through regulatory compliance to negotiating and closing the deals.
Pharmaceuticals & Healthcare:
Bowmans' pharmaceuticals and healthcare specialists have extensive experience in, and regularly advise stakeholders across, the healthcare services and products supply chain.
Ports, Transport & Logistics:
The firm delivers a comprehensive service facilitating relationships between land and sea users and owners of ports, terminals and equipment.
Technology, Media & Telecommunications:
Bowmans' understanding of the regulatory landscape in many African jurisdictions enables it to assist clients get to market quickly while avoiding many of the pitfalls of operating in a new jurisdiction.
Bowmans rankings
Global Guide 2022
Filter by
Africa-wide
Corporate/M&A & Private Equity
1 Department
Department
Corporate/M&A & Private Equity
Investment Funds
1 Ranked Lawyer
Projects & Energy
1 Department
1 Ranked Lawyer
Kenya
Banking & Finance
1 Department
3 Ranked Lawyers
Capital Markets
1 Ranked Lawyer
Competition/Antitrust
1 Ranked Lawyer
Corporate/M&A
1 Department
5 Ranked Lawyers
Dispute Resolution
1 Department
1 Ranked Lawyer
Employment
1 Department
1 Ranked Lawyer