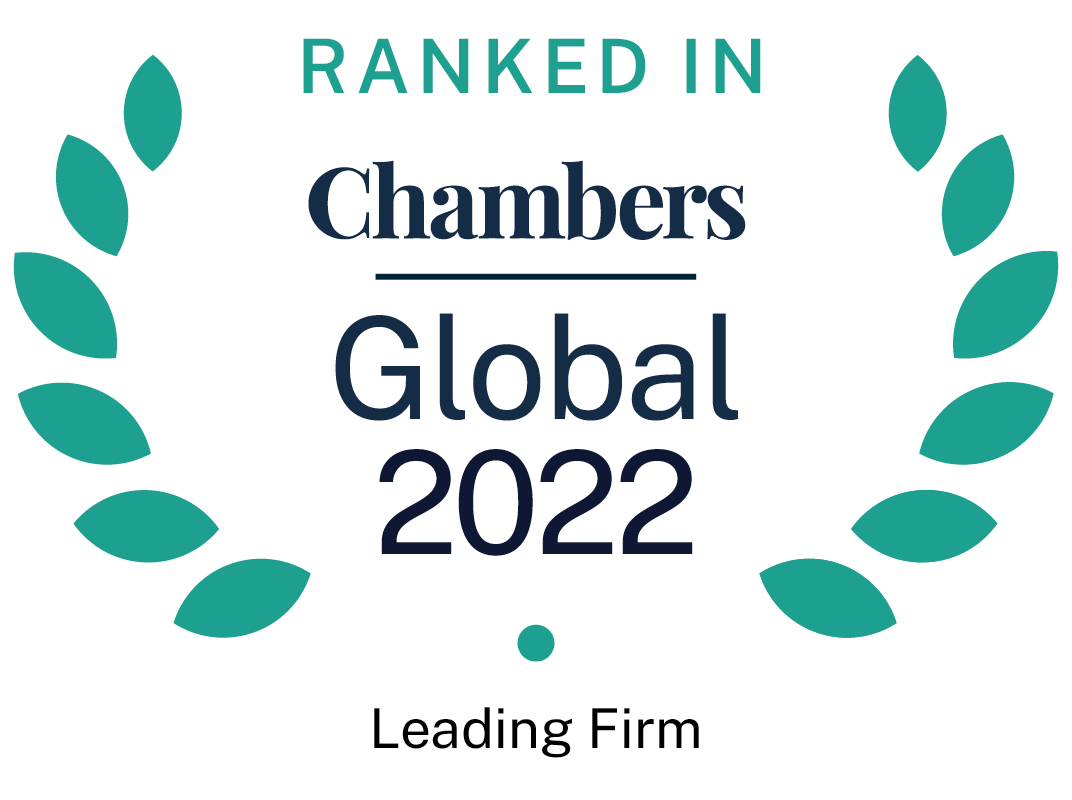 About
Provided by BAHR
Global
Chairman: Richard Sjøqvist
Managing Partner: Thomas K. Svensen
Number of partners: 40
Number of lawyers: 160
Languages: Dutch, English, French, German, Spanish, Scandinavian languages
Firm Overview:
BAHR is acknowledged as one of the elite firms in Norway and across the Nordic region. Consistently ranked top in major national and international directories and league tables, it is regularly recognised in major awards. As the 'go to' firm for many of the most sophisticated clients on their key projects, it's not surprising that BAHR also has a strong reputation for innovative solutions to transactional and regulatory challenges.
Main Areas of Practice:
Asset Management & Private Equity:
BAHR's asset management and private equity group has worked closely with the Nordic asset management industry from its infancy. The team combines strong legal expertise with a profound knowledge of the sector both nationally and internationally. BAHR provides cutting-edge and pragmatic solutions in terms of structuring, establishing and promoting investment management operations, products and funds, or managing transactions, BAHR has been ranked as the clear #1 law firm within private equity in the TNS Prospera survey for eight consecutive years.
Key Contact: Peter Hammerich
Email: [email protected]
Competition and EU Law
When clients seek help with acquiring a Norwegian company, tendering for a public contract, or responding to an antitrust investigation, BAHR offers one of the most experienced competition teams in Norway. Consistently recognised by independent legal guides, the firm handles many of the region's toughest competition, antitrust and EU law matters, including merger control, cartel investigations, "follow-on" compensation cases, and other key aspects of EU or EEA law.
Key Contact: Helge Stemshaug
Email: [email protected]
Compliance, Risk Management & Privacy:
BAHR helps clients with risk assessments and audits, compliance reviews and developing robust compliance programs, policies and procedures. The team advises on anti-bribery issues internationally, and guides clients through sanctions and export control challenges. BAHR also advises on crisis management, handles internal investigations, defends companies in external investigations and enforcement actions, and oversees communications with regulatory and criminal authorities.
Key Contact: Morten P. Smørdal
Email: [email protected]
Corporate M&A:
Consistently top ranked by legal directories and research organisations, BAHR's corporate lawyers operate in a wide range of sectors, advising leading companies on IPOs, mergers, demergers, corporate restructurings, share issues, takeovers and bids, and are particularly known for their expertise in large, complex multijurisdictional transactions. From bolt-on acquisitions for private equity portfolio companies to major international M&A, BAHR brings together teams with the right skills to guide clients smoothly through all stages of a deal.
Key Contact: Øystein Guvåg
Email: [email protected]
Dispute Resolution:
BAHR provides strategic advice to manage risk and liability, aiming, wherever possible, to prevent, contain and settle disputes without going to court. However, where situations call for determination, the team protects clients' interests with firmness and skill. BAHR has instructed in many of Norway's largest court cases, as well as domestic and international arbitrations and mediations. Regularly resolving problems in all the main commercial areas, including contractual, company, directors, shareholder and professional negligence disputes, as well as specialist matters encompassing energy, IP, TMT, competition, M&A, employment, construction, shipping, insurance, insolvency and tax.
Key Contact: Atle J. Skaldebø-Rød
Email: [email protected]
Employment, Benefits & Pensions:
The team' combination of diplomacy and toughness means that it is regularly instructed in important labour, employment and pension matters, including in connection with major acquisitions and restructurings, collective negotiations and complex employment disputes. BAHR has particular experience of crafting custom-made incentives plans, amending pension schemes, and handling litigation.
Key Contact: Tarjei Thorkildsen
Email: [email protected]
Energy & Climate Change:
As demonstrated by high rankings in the legal guides, BAHR is a leader across the energy field. The team provides practical advice on all areas of everyday concern to energy companies, including commercial agreements and regulatory compliance, while also being a first choice for their largest mandates – major financings, international acquisitions and disputes.
Key Contact: Jon Christian Thaulow
Email: [email protected]
Finance & Capital Markets:
BAHR commands a thorough knowledge of the region's finance markets and regularly advises leading Norwegian and international lenders, borrowers, facilitators and investment funds on big-ticket transactions, as well as complex regulatory matters. Experienced in all forms of debt and equity financing, the team assists with syndicated loan agreements, acquisition and project financing, securitisation, traditional and high yield bonds and combined bank- and bond-loan structures. On the equity side, BAHR advises on IPOs and stock exchange offerings, and a range of complex financial instruments.
Key Contacts: Richard Sjøqvist, Lars Knem Christie
Emails: [email protected], [email protected]
Fisheries & Aquaculture:
BAHR's commercially-focused team helps clients through the complexities of aquaculture licensing regimes and framework regulations, guiding projects to a successful conclusion. The team handles everything from innovative fisheries schemes, IP matters and administrative appeals, to major acquisitions and tax issues.
Key Contact: Lisa Marie Opdahl
Email: [email protected]
Public Sector:
BAHR has advised ministries, public bodies, agencies, municipalities and wholly- or partly-state-owned companies since the 1980s, when the firm assisted what's now the Norwegian Ministry of Trade. The team has worked on numerous important mandates, including deregulating the Norwegian Public Roads Administration, state railways, postal service, aviation sector and pharmacies. BAHR's experience ranges from major infrastructure schemes, restructuring and contracting processes, to competition, employment and tax. The team also regularly assists international companies tendering for public contracts.
Key Contact: Helge Stemshaug
Email: [email protected]
Estate & Construction:
BAHR has played a key role in many of Norway's largest and most complex real estate developments and transactions. Recognised as a clear market leader in Norway, the firm has consistently been ranked number 1 in Norway in the TNS Prospera survey, as well as by leading international ratings agencies. Dedicated experts advise on everything from major sale and leaseback transactions, innovative real estate financing and complex developments, to construction and real estate disputes.
Key Contacts: Anne Sofie Bjørkholt, Sam E. Harris
Emails: [email protected], [email protected]
Restructuring:
BAHR has a long track record of advising companies, financial institutions, bondholders, trustees and others on major restructuring exercises, including some of the most complex restructurings of recent years. The team has extensive experience of insolvency and enforcement processes in Norway, the US, UK, Singapore and other jurisdictions. When acting on cross-border issues, clients can trust BAHR to cooperate with professional advisers in other jurisdictions internationally.
Key Contact: Richard Sjøqvist
Email: [email protected]
Shipping & Offshore:
BAHR acts for Norwegian and foreign shipowners and operators, insurers and brokers, shipyards, banks, leasing companies, logistics companies, charterers and others. From shipping-related transactions and capital market deals, shipbuilding contracts and charterparties, complex financing arrangements, and sale- and leaseback transactions, to disputes and challenging competition, environmental or tax-related issues. Knowledgeable in all aspects of insurance and reinsurance, BAHR regularly handles major insurance-related matters.
Key Contact: Geir Gustavsson
Email: [email protected]
Tax:
From major transfer pricing cases, to the tax aspects of cross-border mergers or fund structuring, property taxes, VAT, and advice on Norway's special tax regimes, including petroleum tax, BAHR has the experience clients need to guide them in achieving their commercial objectives. The team regularly acts on the most significant tax disputes and the largest transactions, providing practical advice and workable solutions.
Key Contact: Joachim M. Bjerke
Email: [email protected]
Technology and Intellectual Property:
Recognised as a leader in IP work, BAHR represents major pharmaceuticals originators in cutting-edge patent disputes. The team also handles all aspects of key IP and technology-related transactions and agreements, from licensing to M&A, IT/software procurement and development, as well as a range of regulatory matters, IP protection and enforcement, competition, marketing, distribution and agency advice, and everything hi-tech companies and patent holders require.
Key Contacts: Lars Kristian Sande, Are Stenvik
Emails: [email protected], [email protected]
Ranked Offices
Provided by BAHR
Contributions
2 Contributions provided by BAHR
Slide 1 of 1
Trends and Developments | Norway
Although a small country, Norway has an affluent economy. In part, this can be attributed to income...
Trends and Developments | Norway
Although a small country, Norway has an affluent economy. In part, this can be attributed to income...
BAHR rankings
Global Guide 2022
Filter by
Norway
Banking & Finance
1 Department
2 Ranked Lawyers
Department
Lawyers
Capital Markets: Equity
1 Department
2 Ranked Lawyers
Department
Lawyers
Corporate/M&A
1 Department
2 Ranked Lawyers
Department
Lawyers
Dispute Resolution
1 Department
3 Ranked Lawyers
Department
Lawyers
Energy: Oil & Gas
1 Department
5 Ranked Lawyers
Department
Lawyers
Intellectual Property
1 Department
3 Ranked Lawyers
Department