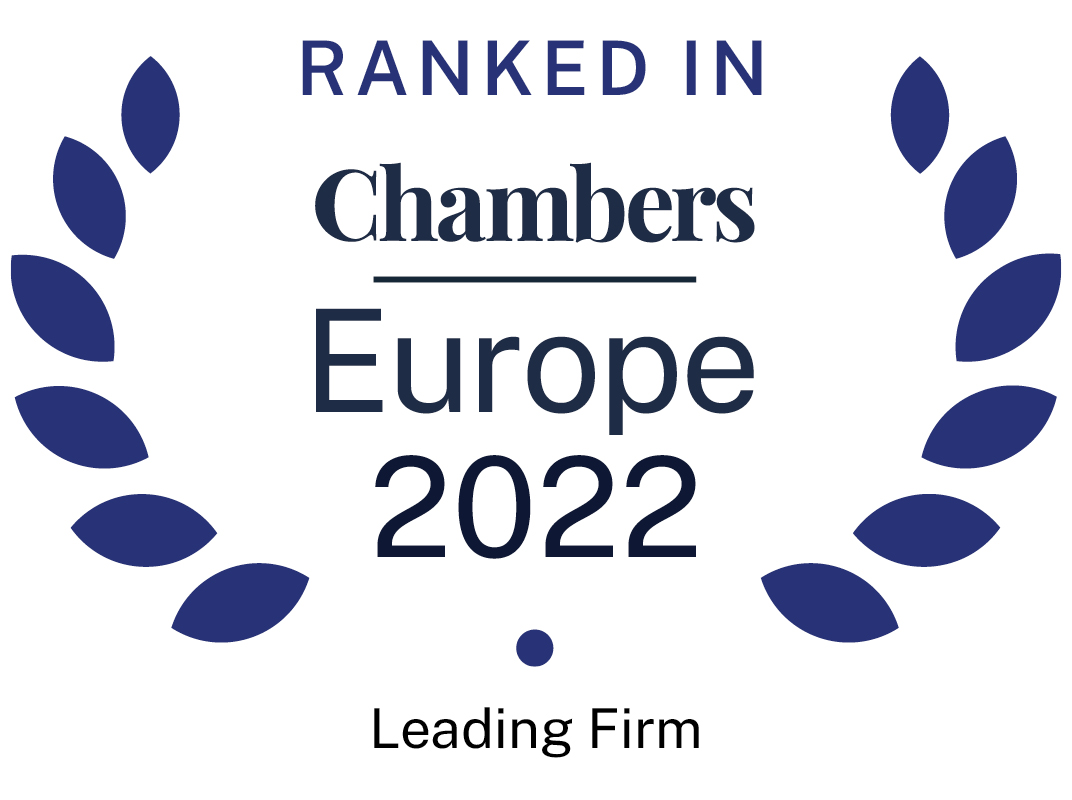 About
Provided by BAHR
Europe
Chairman: Richard Sjøqvist
Managing Partner: Thomas K Svensen
Number of partners: 40
Number of lawyers: 160
Languages: Dutch, English, French, German, Spanish, Scandinavian languages
Firm Overview:
One of the best known and most international firms in Norway, BAHR has been successfully advising leading Norwegian and global clients since 1966. Today its practice covers all the key commercial disciplines, with a particular focus on domestic and international transactions, commercial law advice and dispute resolution. BAHR is a true partnership with a strong emphasis on teamwork.
Practice Areas
Asset Management & Private Equity
Company
Competition
Compliance & Risk Management
Construction
Contract
Corporate M&A
Debt Financing
Defence Industry
Digital Innovation
Dispute Resolution - Litigation, Arbitration & Mediation
Employment, Benefits & Pension
Energy, Oil & Gas Environment
EU/EEA
Financial Regulation
Fintech
Fishery & Aquaculture
Infrastructure
Insurance & Claims
Intellectual Property
IT & Data Protection
Life Sciences
Media
Offshore Construction
Oil Services
Planning
Public Procurement
Public Sector
Public-Private Partnership (PPP)
Real Estate & Construction
Renewable Energy
Restructuring & Insolvency
Retail Securities
Shipping
Tax & Duties
TMT
Trade & Industry
Main Areas of Practice:
In order to enhance the understanding of business sectors and commercial relationships, and assist in sharing expertise and information, BAHR's lawyers are arranged into industry groups, as well as practice groups. The groups contain expertise from across the firm, spanning the full spectrum of client needs from transactional assistance to tax, commercial advice to finance, IP to dispute resolution.
Finance:
The finance group helps banks, investment banks and insurance companies with regulatory issues and client engagements, such as corporate finance, multi-sourced and crossborder asset finance, acquisition finance, loans, project finance and restructuring.
Key Contact: Richard Sjøqvist
Email: [email protected]
Energy & Natural Resources:
BAHR's legal team has vast experience of working closely with a number of major players in the energy sector. The firm has a thorough understanding of the legal framework governing the industry, and advises on day-to-day administration, as well as handling transactions and acting as counsel in disputes. BAHR also offers an exceptionally strong and experienced tax team, which is fully integrated in the group and has represented oil companies in many of the most notable tax disputes in Norway.
Key Contact: Jon C. Thaulow
Email: [email protected]
Oil Services & Shipping:
BAHR works closely with large, well-established players, as well as smaller participants and newcomers to the shipping and oil services industries. The shipping and oil services team has a thorough understanding of maritime, contractual and corporate law, as well as the legal and regulatory framework governing the field. Closely integrated with the tax and finance teams, it can assist in all aspects of the client's business, helping to develop and formulate strategy, conduct contract negotiations, close transactions, implement decisions and resolve disputes.
Key Contact: Geir Gustavsson
Email: [email protected]
Trade, Employment, Industries & Technology:
BAHR's services range from ongoing advice on contracts, intellectual property and employment issues, to acquisitions, mergers and restructuring. The firm assists management and boards in matters related to corporate governance, as well as representing them in negotiations and preparing contracts and corporate documentation. It also acts as counsel in litigation and arbitration proceedings. The lawyers are heavyweights in the areas of corporate law, contract law, employment law, intellectual property, marketing law, distribution and law of agency (including operations of chain stores), dispute resolution, competition and regulatory law, as well as licensing.
Key Contacts: Are Stenvik, Tarjei Thorkildsen
Emails: [email protected], [email protected]
Real Estate & Construction:
The real estate and construction team at BAHR assists with everything from structuring complex crossborder investments, to real estate sales and acquisitions. Over the past few years, it has taken part in many of the largest real estate transactions in Norway, as well as helping to shape the emerging Nordic PPP market. The construction practice covers structuring and negotiation as well as complex litigation matters.
Key Contact: Anne Sofie Bjørkholt, Sam E. Harris
Email: [email protected], [email protected]
Asset Management & Private Equity:
The lawyers in this team serve the asset management industry, working on projects ranging from fund structuring to investments and exits. They offer specialist skills and expertise to sponsors, managers, investors and funds at every stage of the process. A significant part of this work involves establishing operations and investment vehicles outside Norway.
Key Contact: Peter Hammerich
Email: [email protected]
Private & Public M&A:
The corporate team has the capability, resources, experience and drive to deliver first class, effective and practically-oriented advice. Handling anything from bolt-on acquisitions up to the very largest cross-border, transformational corporate transactions, the team can contribute to all stages of the deal, from the initial project review, to strategy, structuring, negotiations and drafting, all the way through to the post-acquisition implementation phase. BAHR has developed considerable expertise in stock exchange, securities, company and commercial law. The corporate team's work includes advising clients on IPOs, mergers, demergers, corporate restructurings, share issues, takeovers and bids, as well as regulatory and compliance matters.
Key Contact:Øystein Guvåg, Lars Knem Christie
Email: [email protected], [email protected]
Dispute Resolution:
12 partners, 38 fee earners
BAHR's dispute resolution team continuously handle a significant number of corporate, complex, high-value, international and domestic disputes. The team solves all types of corporate disputes the BAHR way; tailoring teams to combine in-depth dispute resolution and industry expertise, dynamic and efficient cooperation with its clients based on the firm's seamless dataroom solution, BAHR Litigator, based on its principled and structured work methodology. The team includes a number of the most experienced lawyers in commercial litigation and arbitration in Norway. Twelve of the firm's partners have been admitted to the Supreme Court, and four are doctors of jurisprudence.
Key Contact: Atle Skaldebø-Rød
Email: [email protected]
Compliance & Risk Management:
BAHR assists clients in a number of sectors in Norway and internationally. It advises on risk assessments and audits, compliance reviews, developing and testing compliance policies and procedures, and reputational risk management programmes. It also conducts transactional and institutional due diligence reviews, manages internal investigations and enforcement actions. The firm's Compliance and Risk Management team consists of specialists from a wide spectrum of practice areas, and cooperates closely with the firm's range of specialists. The firm therefore offers advice in other areas which companies need to consider in connection with regulatory compliance, such as export control, investigation of potential infringements, personal data protection and other licensing issues.
Key Contacts: Morten P. Smørdal
Emails: [email protected]
Ranked Offices
Provided by BAHR
Contributions
2 Contributions provided by BAHR
Slide 1 of 1
Trends and Developments | Norway
Although a small country, Norway has an affluent economy. In part, this can be attributed to income...
Trends and Developments | Norway
Although a small country, Norway has an affluent economy. In part, this can be attributed to income...
BAHR rankings
Europe Guide 2022
Filter by
Norway
Banking & Finance
1 Department
2 Ranked Lawyers
Department
Lawyers
Banking & Finance: Regulatory
2 Ranked Lawyers
Lawyers
Capital Markets: Equity
1 Department
2 Ranked Lawyers
Department
Lawyers
Competition/Antitrust
1 Department
2 Ranked Lawyers
Department
Lawyers
Competition/Antitrust: Public Procurement
1 Ranked Lawyer
Lawyers
Construction
1 Department
2 Ranked Lawyers
Department
Lawyers
Corporate Compliance & Investigations
1 Department
1 Ranked Lawyer
Department
Corporate Compliance & Investigations
Lawyers
Corporate/M&A
1 Department
2 Ranked Lawyers
Department
Lawyers