FAQs
Find the answers to our most frequently asked questions
How to upload submission documents
1.
Sign in
to your Chambers account
2. Select Upload Submissions from My account features.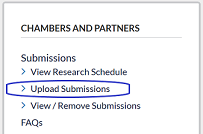 3. On the page, click and select your office, jurisdiction and practice area this submission is for.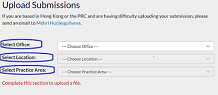 4. SELECT the type of submission form you would like to upload.


Can't find what you're looking for?
Let us help you.