Contact details
---
Email address
Contact number
UK Bar Guide 2023
London (Bar) Real Estate Litigation
---
8 Ranked Lawyers
Chambers Review
Provided by Chambers
Real Estate Litigation - London (Bar)
Gatehouse is home to accomplished barristers with strong experience in real estate litigation, who tackle a full assortment of cases including telecommunications, construction and professional negligence-related claims. Barristers at the set have been instructed in complex cases relating to trespassers, as well as land registration disputes. Members have appeared recently in high-stakes disputes including Triplark v Reiner & Wismayer, a dispute concerning a forfeiture claim. A source states that the set has "a number of extremely able barristers who I have no hesitation instructing on complex property disputes." Another adds that the barristers are "proactive and easy to contact and work with."
Client service
"The clerking is the best in the business. James Duncan-Hartill, practice director, and Patrick Sarson, senior practice manager, are the best clerks I have come across."
"They are personable, understand our difficulties, and therefore make for an excellent point of contact for the set."
"I attend many of the Gatehouse Brews and other training talks, which I find very helpful."
"They are first-class, friendly and proactive clerks."
Notable Practitioners
Provided by Chambers
Brie Stevens-Hoare KC
Brie Stevens-Hoare KC regularly works with property developers and owners on significant professional negligence litigation matters, as well as disputes arising from real estate transactions.
"She is a real leader in her field. Brie makes the most complex of matters entirely straightforward."
"Brie is at the top of her game but so down to earth. She can talk in such simple terms that clients feel at ease and are reassured that she will get them to where they need to be."
"She has a unique ability to adapt her approach from plc to person on the street."
"Brie's strength is as a trial advocate who is very good at cross-examination."
John de Waal KC
John de Waal KC is a prominent real estate litigation silk who frequently works with insurers on contentious real estate mandates. He is renowned for his leading advisory practice working with clients on a range of construction and property issues. He has particular strength in property-related professional negligence issues. His clients tend to be property developers and commercial property owners, as well as insurers.
"John is really user-friendly and extremely capable."
"John is technically very good."
Daniel Gatty
Daniel Gatty handles a wide range of property matters and has a strong focus on professional negligence disputes arising from real estate issues. He is also known for his work in cases involving land registration, secured lending and mortgages. He is an accredited mediator and sits as a judge of the First-tier Tribunal.
"He is very dependable and very thorough, and has a very good way with both instructing solicitors and his opponents."
"Daniel Gatty gives solid written advice."
"We instruct Daniel in the most complex real property matters and he provides KC-level advice."
"He is tenacious, dependable and has a good client manner."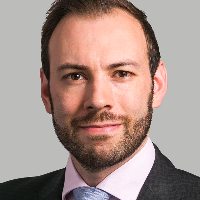 Jamal Demachkie
Jamal Demachkie is recognised for his work in commercial and property law. His practice concentrates on commercial disputes, chancery litigation, and landlord and tenant claims. He is also an accredited mediator. He has appeared before the High Court.
"Jamal Demachkie's advice, advocacy and client care are exemplary."
"Jamal is a star in property litigation, a great advocate, and clients love him."
"He is very persuasive when he talks and instils confidence. He understands the law and its practicalities."
Emily Betts
Emily Betts is a well-regarded junior who is recognised for her work particularly in landlord and tenant matters. She tends to represent corporate landlords and other commercial interests, with cases involving issues of occupation and development, among others.
"She has an excellent understanding of property law."
Monty Palfrey
Monty Palfrey is a highly popular choice for a wide variety of commercial and residential property mandates. He regularly represents clients in court in numerous landlord and tenant, easement and boundary disputes. Palfrey has noted expertise in cases involving pubs and restaurants.

John Clargo
John Clargo accepts instructions on the full range of landlord and tenant and property-related professional negligence matters. He predominantly acts for landlords on residential work, and also accepts instructions from landlords and tenants on commercial matters.

Lina Mattsson
Lina Mattsson has a broad practice which covers commercial and residential landlord and tenant matters, restrictive covenants and title disputes, among other real estate issues. She draws instructions from top instructing solicitors.
"She has a tremendous love of the technical side of things and is a great advocate."
"Her advocacy is very thorough and engaging; you can see the judges follow her and really pay attention."
"She is well prepared and informed."
Ranked Barristers at
Gatehouse Chambers
Provided by Chambers
Filter by
Silks (KC)
London (Bar)
Real Estate Litigation
---
Juniors
London (Bar)
Real Estate Litigation
---