Department profile
Labor & Employment
---
Contact details
---
Contact number
USA Guide 2022
Nevada Labor & Employment
---
3 Ranked Lawyers
About
Provided by Fisher Phillips
Fisher Phillips partners with employers to help navigate complex labor and employment issues and unprecedented workplace disruption. Our technology-driven approach, commitment to diversity and inclusion, and ability to serve as trusted business advisors enable us to provide innovative solutions to employers' most challenging workplace matters.
We regularly advise and counsel clients on issues surrounding wage and hour, employment discrimination and harassment, litigation, labor relations, workplace safety, immigration, trade secrets and non-competes, data privacy, and more.
Chambers Review
Provided by Chambers
Labor & Employment - Nevada
What the team is known for
Dedicated labor and employment practitioners entrusted with complex mandates by local governmental employers as well as large gaming and hospitality clients. Well versed in public sector arbitration proceedings related to contract disputes and union organizing, as well as collective bargaining matters. Regularly represents clients before the state and federal courts in suits involving harassment, discrimination and constitutional claims.
Strengths
Provided by Chambers
Slide 1 of 1
"They're a good all-around firm with good expertise and quality attorneys on the ground."
"They're a good all-around firm with good expertise and quality attorneys on the ground."
Notable Practitioners
Provided by Chambers
Mark J Ricciardi
Mark Ricciardi acts for a variety of clients, including casinos and financial institutions, on a broad range of labor and employment matters. He has notable experience representing clients in litigation concerning wrongful termination and sex discrimination claims as well as wage and hour disputes.
"He is one of the best traditional labor attorneys. He is very skilled, very experienced and has great subject matter expertise."
David Dornak
David Dornak is an experienced litigator with an impressive track record on courtroom disputes and arbitration. He is well known for acting for clients in the hospitality sector, including night clubs, casinos and restaurants, as well as sports teams.
"David is a very good, solid, knowledgeable attorney."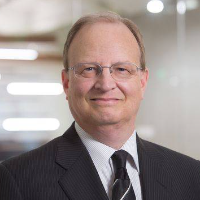 Scott M Mahoney
Scott Mahoney focuses his practice on employment litigation, spanning discrimination claims, harassment cases and wrongful termination disputes. He acts for a varied client base, including businesses in the hospitality and gaming sectors.
Ranked Lawyers at
Fisher Phillips
Provided by Chambers
Filter by
Nevada
Labor & Employment
---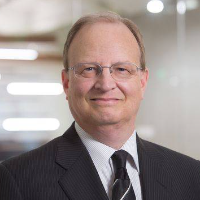 Members
Provided by Fisher Phillips
Industries
Provided by Fisher Phillips
Fisher Phillips has rankings in the following guides