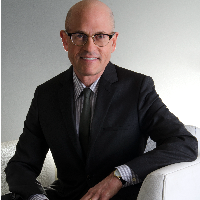 Lawyer profile
Thomas Lehman
USA 2022: Bankruptcy/Restructuring
---
About
Provided by Thomas Lehman
USA
Practice Areas
Thomas R. Lehman is a founding partner of Levine Kellogg Lehman Schneider + Grossman. He focuses his practice on bankruptcy, insolvency, employment practices defense, representation of insureds in insurance coverage disputes, defending real estate brokers in disputes with buyers and sellers, and other business law matters in South Florida.
Bankruptcy and Insolvency
Defending Retail and Real Estate companies against State and Federal employment practices claims and consumer law claims
State Court Receiverships
Business Disputes
Assignments for the Benefit of Creditors
Creditor/Lender Litigation, including foreclosures and debt restructuring and representation of judgment creditors levying execution on difficult and unusual assets of judgment debtors
Sales of property by bankruptcy debtors, receivership estates, Assignees for the Benefit of Creditor
Commercial Litigation
Law Firm Management, Break-ups and Dissolutions
Professional Memberships
The Florida Bar
United States District Court for the Southern District of Florida
United States District Court for the Middle District of Florida
United States Bankruptcy Court
United States Court of Appeals
American Bar Association
Bankruptcy Bar Association
Board of Trustees for the Miami-Dade County Public Health Trust, the governing body for Jackson Memorial Hospital, Former Member
Greater Miami Jewish Federation
American Israel Public Affairs Committee (AIPAC)
South Florida Daily Business Review Advisory Board
Chambers Review
Provided by Chambers
USA
Bankruptcy/Restructuring - Florida: South
Founding partner Thomas Lehman of Levine Kellogg Lehman Schneider + Grossman LLP has a practice that includes experience in representing creditors' committees in complex bankruptcy matters. He is also noted for his debtor-side practice.
"He's zealous in his arguments as an oral advocate." "He's practical and resolution-oriented."
Discover other Lawyers at
Levine Kellogg Lehman Schneider + Grossman LLP
Provided by Chambers
Filter by
Florida
Litigation: General Commercial
---
Florida: South
Bankruptcy/Restructuring
---