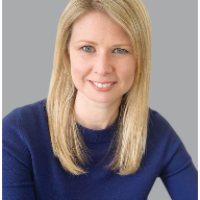 Individual profile
Susy Bullock
Crisis & Risk Management 2022: Environmental, Social & Governance Risk (Law Firms)
---
Crisis & Risk Management Guide 2022
---
Ranked in 1 Practice Areas
Ranked in Guides
About
Provided by Susy Bullock
Crisis & Risk Management
Practice Areas
Susy Bullock is co-chair of the firm's Transnational Litigation Practice Group and of the Environmental, Social and Governance (ESG) Practice. She has extensive experience in commercial litigation in the English and Cayman courts, including complex transnational litigation and financial services disputes. Susy regularly advises clients on sustainability and business & human rights matters such as supply chain issues and investigations, emerging ESG legislation and regulatory requirements, human rights and policy training, stakeholder engagement, and ESG related disputes. She supports clients from a wide variety of industries including oil & gas, food & beverage, retail, technology and financial services.
Chambers Review
Provided by Chambers
Crisis & Risk Management
Environmental, Social & Governance Risk (Law Firms) - Global-wide
Susy Bullock is an expert in business and human rights law, often advising clients on supply chain issues, emerging legislation and regulatory compliance. Clients appreciate her considered and flexible approach, one of whom says: "Susy is a fantastic lawyer. She really listens to the issues and adjusts her approach to the service accordingly. She is a pleasure to work with." Another source says that Bullock is "absolutely fantastic in understanding the complexities of issues."
Discover other Individuals at
Gibson, Dunn & Crutcher LLP
Provided by Chambers
Filter by
Global-wide
Environmental, Social & Governance Risk (Law Firms)
---