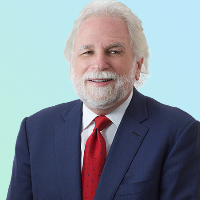 Lawyer profile
Randy Mastro
Global 2023: Litigation: Trial Lawyers
---
Global Guide 2023
---
Ranked in 1 Practice Areas
Ranked in Guides
About
Provided by Randy Mastro
Global
Practice Areas
Randy M. Mastro is a preeminent trial lawyer who represents clients in complex civil cases, securities litigation and white collar criminal matters. He has tried dozens of cases in private practice and as a federal prosecutor, and has argued more than 100 appeals in federal and state appellate courts throughout the country.
Mr. Mastro routinely ranks among the nation's leading litigators and trial lawyers in surveys of corporate counsel and other practitioners for his work on high-profile litigation matters.
Career
Among many high profile matters, Randy won a two-month RICO trial for Chevron barring the enforcement of a $9 billion Ecuadorian judgment against the company.
Personal
JD, University of Pennsylvania, 1981, Moot Court Champion, Board of Advisors. BA, Yale University, 1978, cum laude.
Chambers Review
Provided by Chambers
Global
Litigation: Trial Lawyers - USA
Randy Mastro has an outstanding trial practice, which sees him act for clients in state and federal courts in commercial disputes.
"He is one of the premier litigators in the country." "A real talent in the courtroom."
Discover other Lawyers at
King & Spalding LLP
Provided by Chambers
Filter by