Lawyer profile
Patrick Mulry
USA 2023
---
About
Provided by Patrick Mulry
USA
Practice Areas
Patrick ("Pat") Mulry handles a broad array of matters involving construction defect litigation and arbitration. His clients include owners, architects, suppliers, and contractors throughout the State of Texas. Pat specializes in high-stakes construction defect cases with complex questions of liability, typically involving multiple parties and deeply interwoven issues of causality and responsibility.
Clients appreciate Pat's deep understanding of construction law and the related building practices and processes. He is known for his ability to expose key technical facts during examination. On any given day, it is likely that Pat will be either persuading a court of his client's position, taking or defending a deposition, attending a site inspection, or collaborating with subject matter experts to uncover what is causing a particular construction defect allegation, and then determining how to minimize any negative effect on his client.
Pat is a member of the American Bar Association Forum on Construction Law, State Bar of Texas Construction Law Section, Dallas Bar Association Construction Law Section, TEXO, and is a Fellow with the Construction Lawyers Society of America. He is also a member of the inaugural class of attorneys who are Board Certified in Construction Law by the Texas Board of Legal Specialization.
Discover other Lawyers at
Griffith Davison, P.C
Provided by Chambers
Filter by
Texas
Construction
---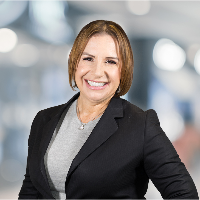 Scott Griffith
Head of Construction
Other Lawyers