Lawyer profile
J.P. Neyland
USA 2023
---
About
Provided by J.P. Neyland
USA
Practice Areas
After beginning his career doing litigation work, J.P. has shifted the focus of his practice to performing transactional work. His background in litigation gives him a unique perspective on how to proactively address and avoid potential legal issues.
J.P. believes helping his clients achieve their goals and objectives is the focus of any transaction. Griffith Davison offers a combination of legal experience and personalized service which facilitates achieving such goals.
J.P. received his Bachelor of Business Administration from Texas A&M and his law degree from Baylor University, where he graduated first in his class. In his free time, J.P. enjoys spending time outdoors, hunting, fishing, and playing softball.
Discover other Lawyers at
Griffith Davison, P.C
Provided by Chambers
Filter by
Texas
Construction
---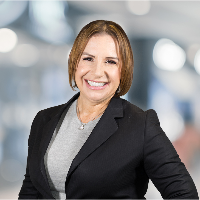 Scott Griffith
Head of Construction
Other Lawyers