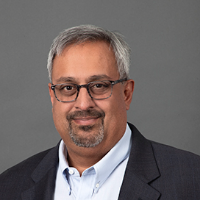 Lawyer profile
Neel Chatterjee
Global 2022: Intellectual Property: Patent
---
Global Guide 2022
---
Ranked in 1 Practice Areas
Ranked in Guides
About
Provided by Neel Chatterjee
Global
Career
Neel Chatterjee is a partner in Goodwin's Intellectual Property practice and serves on the firm's Executive Committee. An internationally recognized technology litigator and trial lawyer, Mr. Chatterjee has a proven track record of wins in hard-to-win technology cases. Mr. Chatterjee has a passion for representing entrepreneurs and disruptive technology companies, even at their earliest stages. His cases often break new ground in undefined areas of the law. Clients frequently turn to Mr. Chatterjee shortly before trial to take over complex technology cases. A key strategist on complex litigation spanning multiple venues, Mr. Chatterjee simplifies extremely complex concepts to ensure that judges and juries understand the key issues in each case. Mr. Chatterjee has substantial expertise handling disputes related to patents, trade secrets, copyrights, internet law, and complex commercial technology issues.
Personal
J.D., Vanderbilt University, 1994 ; B.S., Dartmouth College, 1991
Chambers Review
Provided by Chambers
Global
Intellectual Property: Patent - USA
Neel Chatterjee operates a respected IP practice which spans both patent and trade secret litigation. His clients include leading technology and media companies.
"He's an excellent lawyer."
Discover other Lawyers at
Goodwin
Provided by Chambers
Filter by