Lawyer profile
James Linforth
UK 2024: Real Estate Finance
---
About
Provided by James Linforth
UK
Practice Areas
James heads up the firm's general banking and finance team. He is a leading real estate finance lawyer, but James also has broad expertise in corporate lending and acquisition finance transactions.
James has over 25 years' of Real Estate Finance experience, acting for lenders and borrowers in relation to all kinds of real estate development and investment financings.
James has been ranked as a Leading Individual in both Chambers and Legal 500 for many years and he has led on some of the highest profile central London real estate financings in recent years. These include acting for the borrowers in relation to the development financing of the Paddington Cube and the financing of the giant mixed use scheme, Bankside Yards, as well as the acquisition financing of Goldman Sachs' EMEA HQ. On the lender side, James regularly acts as a trusted advisor to Wells Fargo, OCBC, Bayern LB, HSBC and Mass Mutual/Barings in relation to significant acquisition, development and refinancing transactions.
Clients say "James is a fantastic lawyer for wide-ranging and practical advice on commercial real estate transactions" with a "friendly, calm and reasoned approach" that is "very proactive and goes above and beyond expectations".
Discover other Lawyers at
Stephenson Harwood LLP
Provided by Chambers
Filter by
London (Firms)
UK-wide
Art and Cultural Property Law
---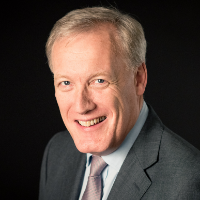 Roland Foord
Head of Art and Cultural Property Law