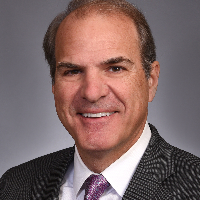 Lawyer profile
Craig Gilbert
USA 2022: Real Estate
---
About
Provided by Craig Gilbert
USA
Practice Areas
Real Estate & Land Use
Coronavirus (COVID-19): Guidance for Businesses
Corporate Law
Family Office Services
Leasing
Retail & Consumer Products
Housing
Outdoor
Apparel & Footwear
CMBS and Real Estate Workouts
Career
Craig Gilbert counsels clients in a broad range of real estate transactions, including acquisitions and dispositions, commercial leasing, joint ventures and investments, real estate aspects of mergers and acquisitions, and real estate finance. Craig represents clients in the development, purchase, sale, leasing, and financing of land, office buildings, shopping centers, hotels, golf courses, portfolios of properties, and mixed use projects. He regularly represents landlords and tenants in retail, office, industrial, and ground leasing, and counsels clients in a broad range of business transactions, including entity formations, joint ventures, mergers and acquisitions, and private equity and debt financings.
Chambers Review
Provided by Chambers
USA
Real Estate - Washington
Craig Gilbert is particularly active in commercial leasing covering retail, office and industrial units. He also advises on development projects and financing matters.
"Craig is one of the most talented and personable attorneys I have ever worked with."
Discover other Lawyers at
Perkins Coie LLP
Provided by Chambers
Filter by