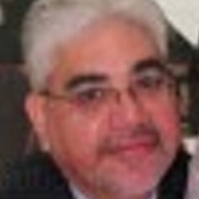 Lawyer profile
César Alcover
Latin America 2023: Dispute Resolution
---
Latin America Guide 2023
---
Ranked in 1 Practice Areas
Ranked in Guides
About
Provided by César Alcover
Latin America
Practice Areas
Health Law, Complex Litigation, Class Actions, Insurance Coverage, Administrative Law, Corporate Law
Languages Spoken
English and Spanish.
Awards
"Lawyer of the Year" for Health Care Law in Puerto Rico-peer reviewed
Best Lawyer's
2019
"Lawyer of the Year" for Litigation in Puerto Rico- peer reviewed
Best Lawyer's
2019
Career
During the last 30 years as a Puerto Rico commercial litigation attorney, César has practiced commercial litigation, as well as corporate and regulatory counseling, focusing primarily in health law. César also has extensive experience in cases involving shareholder disputes.
César has counseled a wide variety of clients in the health industry, such as: Health insurers, Medicare Advantage organizations, third party administrators, clinical laboratories, radiotherapy facilities, hospitals, independent practice associations, pharmaceutical companies, centers for diagnostic and treatment, 330 Centers, radiology facilities, home care facilities, hospices, DME companies, emergency room managers, pain management facilities, renal facilities, clearing houses, provider credentialing entities, prostheses providers, and pharmacy benefit managers.
In addition, César has litigated, negotiated contracts and counseled clients in the following areas of the health industry: Provider contracting, certificates of need and convenience, antitrust, credentialing, termination of privileges, chargeback agreements, licensing, drug distribution, HIPAA, HITECH; PAACA, Stark, Anti-kickback, ERISA, managed care, Medicare Advantage, rebates, HQCIA, prompt payment, payment audits, RICO, provider collective bargaining, insurance coverage, procurement, computer fraud and abuse and espionage, government procurement, and government contracting.
Since 1995, César has represented a major health insurer in its contractual negotiations with the government to implement the State Medicaid Plan. César has also defended health insurers in national class action suits filed in the United States District Court for the District of Puerto Rico and the Southern District of Florida. In addition, César was the lead counsel in the opening of operations of two major health plans in entering the Puerto Rico Government Health Plan.
César has argued cases in courts at various levels, including the Puerto Rico Supreme Court. He is one of the founding partners of Casellas Alcover & Burgos P.S.C.
Professional Memberships
Puerto Rico, U.S. District Court, Puerto Rico, U.S. Court of Appeals, First Circuit, U.S. Supreme Court.
Publications
Authored Monographs on Administrative Law and Damages Awards in the Courts of Puerto Rico; Editor, Interamerican University Law Review.
Education
University of Puerto Rico
B.A., magna cum laude
1980 - 1984
Interamerican University Law School
J.D., summa cum laude
1985 - 1988
Expert in these Jurisdictions
Puerto Rico
Industry Sector Expertise
Professor of Trial Advocacy at the University of Puerto Rico, School of Law (1998-2009); Professor of Health Law at the Interamerican University, School of Law (2017-Present).
Chambers Review
Provided by Chambers
Latin America
Dispute Resolution - Puerto Rico
Noteworthy partner César Alcover maintains an excellent reputation for his strong litigation practice. He comes recommended by market observers, with one stating: "He is an excellent litigator with a strong practice in the area." Another respondent adds: "César Alcover has an active presence advising important clients in Puerto Rico."
Discover other Lawyers at
Casellas Alcover & Burgos, P.S.C.
Provided by Chambers
Filter by
Puerto Rico
Dispute Resolution
---