LAWYER PROFILE
Catherine Polizzi
Palo Alto, USA
Global Guide 2022
Ranked in 1 departments
Ranked in :
Life Sciences: IP/Patent Litigation

chambers review
Lawyer Information
Lawyer profile for Global 2022
This individual is also ranked in:
USA 2021
Chambers Review
Chambers Research is conducted by 200 Research Analysts, across 200 jurisdictions and provides nearly 6,000 rankings tables. Annually we collect hundreds of thousands of responses from clients, the majority via in-depth interview. Learn more about our methodology.
Global
Life Sciences: IP/Patent Litigation - USA
Band 2
Catherine Polizzi maintains a respected practice that encompasses a wide range of life sciences-related patent work, including prosecution and general portfolio management and development.
"Catherine is very strategic and is just an excellent lawyer." "She is very proficient, personable and provides excellent advice."
View ranking table
Lawyer information
This content is provided by Catherine Polizzi
Practice Areas
Patent Strategy + Prosecution; IP Due Diligence; Venture Intellectual Property; Emerging Companies + Venture Capital; Patent Trial and Appeal Board Litigation; Patent Litigation
Career
Catherine is relied on by global brands and startups in the life sciences for her vigorous, ultra-effective approach to IP strategy and challenges, risk assessment, and due diligence work. Catherine helps emerging and established companies through the process of obtaining patents, and provides effective portfolio counseling and management, as well as strategic advice surrounding freedom of operation and other forms of IP assessment.
Catherine's IP portfolio development and management acuity have been seminal to the valuation of deals, as well as the product pipeline successes of her clients, both evidence of the high-value work with which these leading companies entrust her.
She develops valuable, strategic portfolios around breakthrough therapies in a variety of areas, including: cancer, cancer immunotherapy, autoimmune diseases, inflammatory diseases, infectious diseases, cardiovascular diseases, metabolic disorders, neurodegenerative diseases.
Catherine is an acquisition and value enhancement driver, a critical conduit for companies as they grow from startup through IPO, exit, and beyond.
Personal
J.D., Stanford Law School; Ph.D., University of California, Santa Barbara; M.A., University of California, Santa Barbara; B.A. University of Mississippi
This individual is also ranked in:
USA 2021
Catherine Polizzi
3 YEARS RANKED



Office
755 Page Mill Road
Palo Alto
California
USA
CA 94304-1018

Ranked In
Global 2022
Global 2021
Global 2020
View Firm Profile

This page contains Chambers Research content only
Enhance your profile to connect with potential clients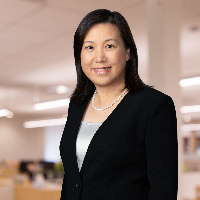 Expertise based abroad in USA
Janet Xiao
Morrison Foerster
Intellectual Property (International Firms)
Palo Alto, USA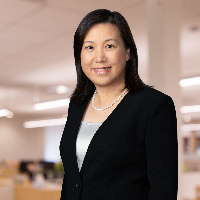 Expertise based abroad in USA
Janet Xiao
Morrison Foerster
Intellectual Property (International Firms)
Palo Alto, USA