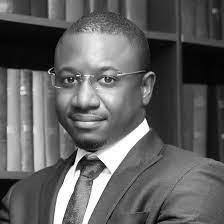 Lawyer profile
Abdul Aziz Bensouda
Global 2023: General Business Law
---
About
Provided by Abdul Aziz Bensouda
Global
Practice Areas
- Corporate & commercial;
- Telecommunications law;
- Policy and regulation;
- Competition law and policy;
- Banking & finance;
- Oil and gas;
- Energy; and
- Real estate
Career
Mr Bensouda became an Associate at Amie Bensouda & Co in 2008 after successfully completing his pupillage. He then became a partner in the firm in January 2013 and leads the Corporate, Commercial and Intellectual Property teams. Mr Bensouda also heads the firm's Sierra Leone and Liberia Intellectual Property Units.
Professional Memberships
Mr Bensouda is an executive member of the Gambia Bar Association and the Chairman of the Board of Effective Intervention.
Chambers Review
Provided by Chambers
Global
General Business Law - Gambia
Abdul Aziz Bensouda operates a broad practice involving a range of commercial matters, including those pertaining to banking law and corporate transactions. He has particular experience representing clients from the financial sector in The Gambia and from abroad.
Discover other Lawyers at
Amie Bensouda & Co
Provided by Chambers
Filter by
Gambia
General Business Law
---