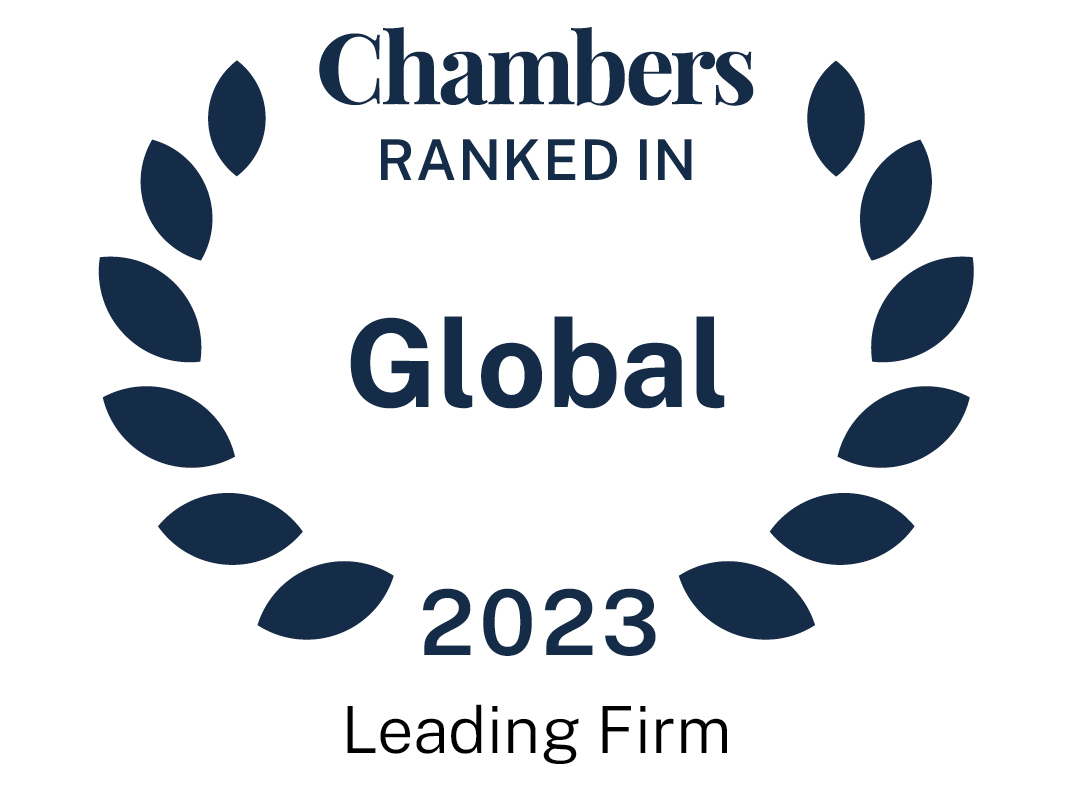 About
Provided by Zimmermann & Partner
Global
Managing Partner: Gerd Zimmermann
Number of partners: 9
Number of other lawyers: 18
Languages: English, German, French, Italian
Firm Overview:
Zimmermann & Partner is an IP firm located in Munich (head office), Berlin and Bamberg with a strong focus on patents. Founded in 1999, Zimmermann & Partner has steadily grown since to a number of now more than 25 qualified German and European Patent Attorneys and an overall size of about 80 people. Zimmermann & Partner provides full service in all IP law related matters with a particular focus on patent litigation and prosecution.

Main Areas of Practice:
Litigation:
Zimmermann & Partner has successfully handled numerous high profile patent litigation cases in the field of telecommunications, semiconductor technology, LCD technology, medical and consumer products. For many years now, Zimmermann & Partner has been, and still is, the responsible patent attorneys representing Samsung in all German proceedings related to telecommunications, most visibly in the international dispute with Apple. For the medical product manufacturer Medtronic, Zimmermann & Partner has been involved with litigation related to stents, heart valves, and catheter technology. In these litigation cases, Zimmermann & Partner works in close cooperation with several of Germany's top attorney-at-law firms. Its technical expertise is requested by global players not only for German cases but also in the context of cross-border litigation and in foreign jurisdictions.
Likewise, Zimmermann & Partner represents its clients in the nullity proceedings challenging patent validity before the first and second instance nullity courts (Federal Patent Court in Munich and Federal Court of Justice in Karlsruhe). Here Zimmermann & Partner takes special care to properly balance its arguments on the infringement side before the litigation courts and its arguments on the validity side before the validity courts.
Prosecution:
With its firsthand experience of litigation, Zimmermann & Partner develops patent portfolios and devises patent prosecution strategies for both international players and well-reputed national companies. It assists its clients from the onset of research and development, with developing IP strategies, drafting patent applications and prosecuting the applications before the competent patent offices up to grant and defend them if patent validity is challenged afterwards. During prosecution, Zimmermann & Partner represents its clients before the European Patent Office, the German Patent and Trademark Office, the German Federal Patent Court, the Office for the Harmonization in the Internal Market, and the WIPO in Geneva.
Opposition:
Zimmermann & Partner has a special emphasis on handling opposition cases before the European Patent Office and the German Patent Office/Patent Court, very often in preparation of litigation. It is involved in a high number of oppositions where its clients can rely on its high success rate which stands out clearly from the average results as taken from the official statistics. Notably, Zimmermann & Partner is regularly asked by other European Patent Law firms to assist in difficult cases and to take over the lead in the oral proceedings before the Opposition Divisions, EPO Boards of Appeal or the German Federal Patent Court.
Engagement as Court Experts:
Partners of Zimmermann & Partner have been engaged as Court Experts by various 1st and 2nd instance infringement courts in Germany. This demonstrates Zimmermann & Partner's expertise as well as the reputation Zimmermann & Partners enjoys among judges at German infringement courts.
Analysis, Due Diligence & Valuation:
Zimmermann & Partner is involved in all further kind of client consultation like due diligences; infringement and validity analysis; work-around strategies; drafting and analysing agreements; and German employee inventor law consultations. With one of its partners having his Ph.D. in patent valuation, Zimmermann & Partner has been a frequent and competent partner of investors, banks and liquidators for the valuation of patent and/or trademark portfolios for many years.
Administration Support:
Zimmermann & Partner takes pride in making the administrative exchange with its clients as smooth as possible. Thanks to its expertise and efficiency, large US corporations use it as their European Patent Department. Thus, Zimmermann & Partner gathered an abundance of experience with numerous standard external administrative software programs such as Anaqua, Serengeti, Tymetrix etc., so as to directly interface with its client's in-house patent departments. Thereby, it assists, or even completely handles, the internal docketing processes. In addition, Zimmermann & Partner provides very flexible and complex portfolio reporting services as well as generating or programming interfaces with its client's software as desired.
Ranked Offices
Provided by Zimmermann & Partner
Germany - Head office
Munich

Josephspitalstr. 15, Munich, Bavaria, Germany, 80331
Zimmermann & Partner rankings
Global Guide 2023
Germany
Intellectual Property: Patent Prosecution
1 Department
1 Ranked Lawyer
Department
Intellectual Property: Patent Prosecution
Lawyers