About
Provided by Wotton + Kearney
Asia-Pacific
Firm Details:
Chief Executive Partner: David Kearney
New Zealand Managing Partner: Antony Holden
Number of partners: 66
Number of lawyers: 340+
Languages: English, German, Greek, Italian, Serbian, Bosnian, Croatian, Vietnamese
Firm Overview:
Wotton + Kearney (W+K) is Australasia's largest specialised insurance law and disputes team. Founded in 2002, the firm is one of the region's undisputed leaders in providing legal services to the insurance industry and has been ranked as a Band 1 firm in Chambers for 11 consecutive years. It has more than 340 specialist insurance lawyers across offices in Sydney, Melbourne, Brisbane, Perth, Canberra, Adelaide, Auckland and Wellington. Wotton + Kearney is also a founding member of Legalign Global, an international alliance of 5 best-in-region insurance law firms.
Main Areas of Practice:

Cyber Risk
D&O / Class Actions
Defamation
Employment & Workplace Risk
Environmental Liability
Financial Lines Insurance
General Liability Insurance
Health Law
Marine & Transport Risks
Product Liability Insurance
Property, Energy & Construction Insurance
General Liability:
22 Partners, 120 Lawyers
W+K has one of Australasia's largest general liability practices, specialising in personal injury (including catastrophic injury claims), third party property damage, product liability and legacy/special issues claims. The firm also has senior specialists in the niche area of sports, leisure & entertainment claims.
Contact: Charles Simon
Tel: +61 2 8273 9911
Email: [email protected]
Financial Lines:
15 Partners, 100 Lawyers
W+K is known as a market leader in advising on financial lines claims, including directors & officers, professional liability, construction PI, cyber & privacy risk, defamation, financial institutions, workplace/employment practices liability, environmental liability, management liability and regulatory investigations. The firm regularly acts in high-profile matters and Class Actions.
Contact: Cain Jackson
Tel: +61 3 9604 7901
Email: [email protected]
Health Law:
7 Partners, 12 Lawyers
W+K has established one of Australia's largest specialist health law practices with the recent appointment of partners from within the health industry and the acquisition of boutique Melbourne health law firm Ball + Partners.
Contact: Chris Spain
Tel: +61 3 9604 7956
Email: [email protected]
Property, Energy & Infrastructure:
7 Partners, 20 Lawyers
W+K has one of the region's largest specialist teams operating in the major loss property space across the energy, power, mining, construction and infrastructure sectors. They advise on first party property, business interruption, contract works, commercial & industrial ISR, and subrogated recoveries. W+K has also acted on some of the largest and most complicated natural disaster claims in the region.
Contact: Adam Chylek
Tel: +61 2 8273 9940
Email: [email protected]
New Zealand Team:
13 Partners, 40 Lawyers
W+K is one of New Zealand's largest specialist insurance law firms. Their New Zealand team is regarded for its strength across major insurance product lines including general liability, professional indemnity, complex property and MDBI claims, employment practices liability, cyber and privacy risk, product liability and subrogated recoveries. They also have one of New Zealand's leading medico-legal practices, led by partners Sean O'Sullivan, Adam Holloway and Aimee Credin.
Contact: Antony Holden
Tel: +64 4 260 4286
Email: [email protected]
International Work:
Wotton + Kearney works with many of the global insurance leaders doing business in Australia and New Zealand. The firm has an active presence in the London and Singapore markets and provides broader international coverage through its membership of Legalign Global– the largest global alliance of law firms focused on the insurance market. The New Zealand team also handles claims from the Pacific Islands.
Key Clients:
In the past year, W+K has worked with more than 140 insurers, re-insurers, underwriters, brokers, insureds and third-party claims managers.
www.wottonkearney.com.au
Ranked Offices
Provided by Wotton + Kearney
Australia
Brisbane

Level 23, 111 Eagle Street, Brisbane, Queensland, Australia, QLD 4000

View ranked office

Melbourne

Level 15, 600 Bourke Street, Melbourne, Victoria, Australia, VIC 3000

View ranked office
New Zealand
Auckland City

Level 18, Crombie Lockwood Tower, 191 Queen Street, Auckland City, Auckland, New Zealand, 1010

View ranked office

Wellington City

Level 13, Harbour Tower, 2 Hunter Street, Wellington City, Wellington, New Zealand, 6011

View ranked office
Wotton + Kearney rankings
Asia-Pacific Guide 2023
Filter by
Australia
Insurance
5 Ranked Lawyers
Lawyers
Insurance Defence
1 Department
Department
Lawyers
TMT: Media
1 Ranked Lawyer
New Zealand
Insurance
1 Department
7 Ranked Lawyers
Department
Lawyers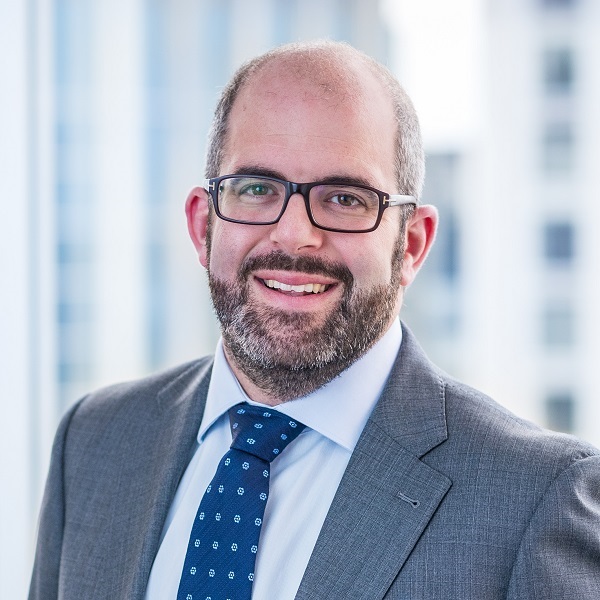 Lawyers