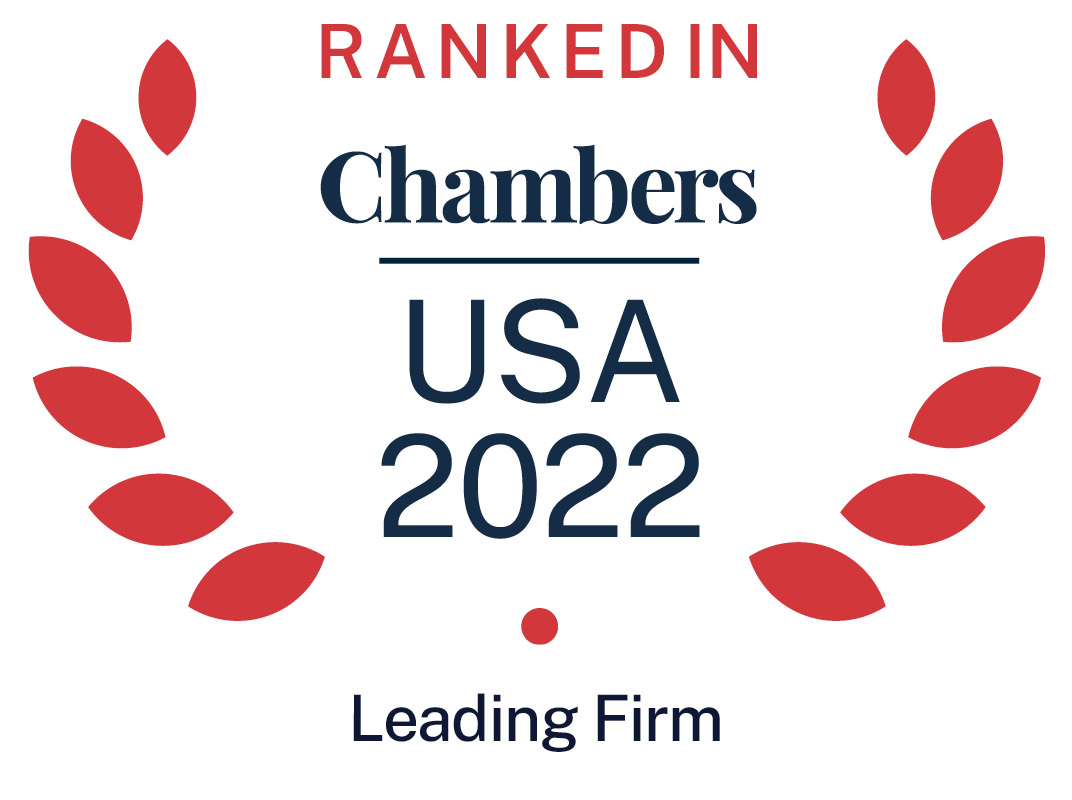 Also ranked in the following guides
About
Provided by WilmerHale
USA
Firm Overview
WilmerHale is a leading, full-service international law firm with 1,000 lawyers located throughout 13 offices in the United States, Europe and Asia. The firm's lawyers work at the intersection of government, technology and business, and are committed to guiding principles of:
providing quality, world-class legal and client services;
developing diversity among lawyers and staff;
fostering an environment that promotes an entrepreneurial spirit, collaboration and collegiality by drawing on the exceptional talents and varied experience of its lawyers;
encouraging lawyers and staff to perform public service and give back to the community through pro bono work, government service, service to the bar, teaching, and supporting public institutions and charitable organizations; and
hiring and retaining exceptionally talented lawyers who possess the common trait of outstanding academic and personal achievements.
Main Areas of Practice
WilmerHale provides legal representation across a comprehensive range of practice areas that are critical to the success of our clients. The firm practices at the very top of the legal profession and offers a cutting-edge blend of capabilities that enables it to handle deals and cases of any size and complexity. Today, businesses face greater scrutiny and more "bet the company" issues than ever before. With a practice unsurpassed in depth and scope by any other major firm, the firm has the ability to anticipate obstacles, seize opportunities and get the case resolved or the deal done—and the experience and know-how to prevent it from being undone.
WilmerHale is 1,000 lawyers strong, with 13 offices in the United States, Europe and Asia. The firm's practice includes more than 500 litigators with unmatched trial, appellate and Supreme Court experience; a preeminent securities law practice with more than 200 lawyers; a regulatory practice that includes more than 100 lawyers who have held high-level government positions; an intellectual property practice enriched by the experience of more than 120 attorneys and technology specialists who hold scientific or technical degrees; more than 230 seasoned corporate lawyers and business counselors; and lawyers who focus on bankruptcy, environmental, labor and employment, real estate and tax matters. Most importantly, our firm stands for a steadfast commitment to quality and excellence in everything it does—a commitment reflected in the continued success of its clients across the globe.
Pro Bono
The firm's commitment to providing a voice for all is demonstrated through pro bono contributions that range from cases of national importance before the US Supreme Court to litigation on behalf of individuals who lack the means to secure necessities as fundamental as housing, adequate medical care, and protection from abuse and exploitation. Through these efforts, and through community service initiatives that have grown into thriving partnerships, the firm works to enhance the quality of life for many in local neighborhoods and around the globe.
Diversity, Equity and Inclusion
Diversity is a guiding principle of WilmerHale and a key driver of the value the firm provides to clients. The range of perspectives, backgrounds and talents of its lawyers helps the firm develop creative and effective solutions for its clients' most complex and challenging legal issues. Collaboration and collegiality are additional guiding principles that reflect its commitment to fostering an inclusive workplace.
Learn more about WilmerHale at https://www.wilmerhale.com/.
Ranked Offices
Provided by WilmerHale
Contributions
1 Contribution provided by WilmerHale
Slide 1 of 1
Introduction | Introduction
International commerce continues to undergo a period of rapid and tumultuous change. In 2022, the g...
Introduction | Introduction
International commerce continues to undergo a period of rapid and tumultuous change. In 2022, the g...
WilmerHale rankings
USA Guide 2022
Filter by
California
Environment
1 Ranked Lawyer
Lawyers
Intellectual Property: Patent Litigation
1 Department
2 Ranked Lawyers
Department
Intellectual Property: Patent Litigation
Lawyers
Litigation: Securities
1 Department
2 Ranked Lawyers
Department
Lawyers
Venture Capital
1 Department
2 Ranked Lawyers
Department
Lawyers
Colorado
Banking & Finance
1 Department
1 Ranked Lawyer
Department
Lawyers
Corporate/M&A
1 Ranked Lawyer
Lawyers
Intellectual Property
1 Department
2 Ranked Lawyers
Department
Lawyers
Litigation: White-Collar Crime & Government Investigations
1 Department
1 Ranked Lawyer
Department
Litigation: White-Collar Crime & Government Investigations
Lawyers
District of Columbia
Antitrust
1 Department
2 Ranked Lawyers
Department
Lawyers