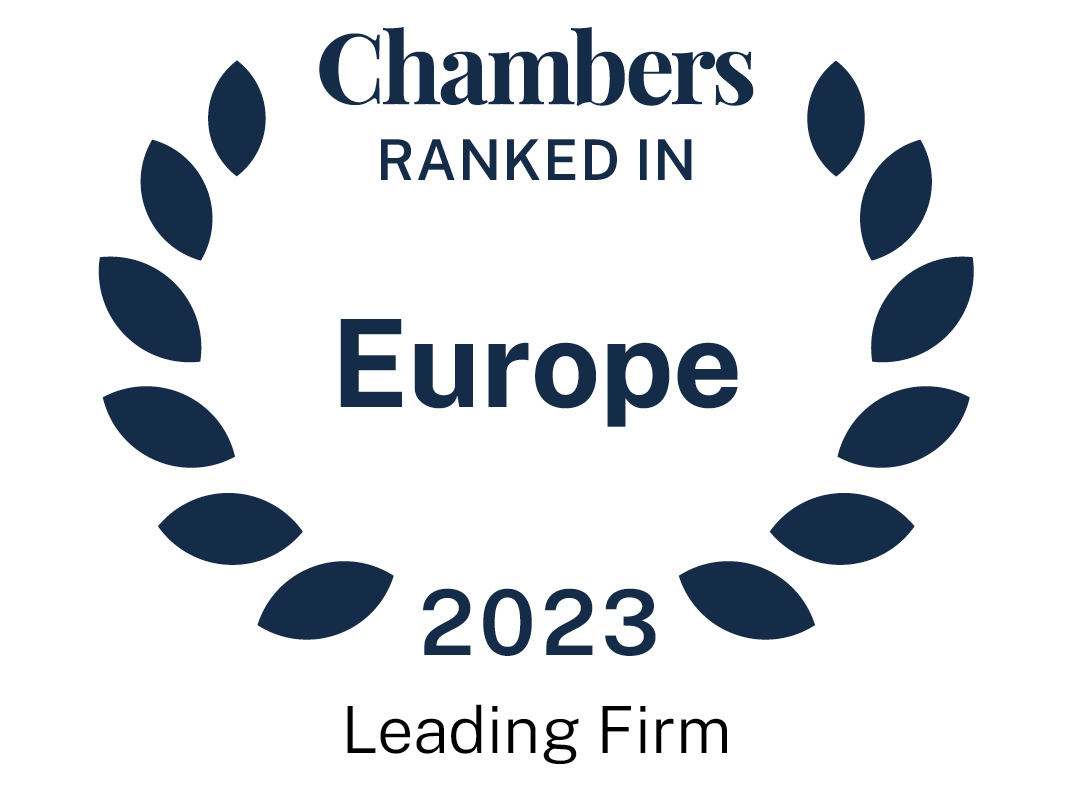 About
Provided by Wijn & Stael
Europe
Managing Partners: Else Loes Pasma, Patricia Kleijn
Number of partners: 13
Number of lawyers: 51
Languages: Dutch, English, French
Firm Overview:
Wijn & Stael is a leading law firm based in Utrecht with a modern and practical approach. Wijn & Stael acts on behalf of large and medium-sized companies, financial institutions, healthcare institutions, government bodies, non-profit organisations and aggrieved civil parties in class actions. It represents clients inside and outside the Netherlands.
Main Areas of Practice:
Restructuring & Insolvency:
Wijn & Stael has wide-ranging expertise and is well-known nationally and internationally as an expert in insolvency issues. Wijn & Stael's experience in this area is also extremely useful when having to deal with corporate restructurings, such as examining the options to prevent insolvency.
Wijn & Stael's lawyers act in complex and large bankruptcy cases such as:
■ Landis, a listed company in the area of production and distribution of ICT-equipment
■ Econcern, a public company, heading 220 group companies with 1,200 employees in 20 countries, with a mission to 'ensure a sustainable energy supply for everyone'
■ Stichting Meavita en Sensivation, a foundation with several subsidiaries in the area of care with a turnover of approximately €500,000,000
■ Spyker N.V., a manufacturer of exclusive sport cars
Key Clients: Partner Logistics, Kroymans Lease Holding, Pouw Automotive, V&D, Miss Etam, Lievegoed and MS Mode.
Banking & Finance:
Wijn & Stael has specific expertise in the area of financing schemes, leasing and securities. Wijn & Stael advises not only companies with their investments, securities and how to finance them, but also financial institutions.
Key Clients: Rabobank, De Lage Landen and Athlon
Litigation, Arbitration & Class Actions:
Wijn & Stael acts in complex and large corporate and financial litigation proceedings, such as proceedings regarding liability of directors, supervisory directors, financial institutions and inquiry proceedings with the Enterprise Chamber of the Court of Appeal in Amsterdam. Wijn & Stael not only has extensive knowledge and experience of procedural practice required, but also expertise in the area of corporate, civil and securities law, (international) arbitration and class actions.
Wijn & Stael successfully represented/represents:
■ In the so called Collective Settlement of Mass Claims proceedings (WCAM) against Ageas (formerly Fortis) on behalf of 6,000 defrauded investors. The financial interest amounts to € 1.3 billion
■ 700 defrauded investors of Van den Berg in a class action against ABN Amro Bank
■ A large group of defrauded institutional investors, represented by Deminor and the Stichting Belangenbehartiging Gedupeerde Beleggers Imtech, in a multi-million euro (securities) class action against Royal Imtech and a number of its former members of the management board and supervisory board
Employment:
Wijn & Stael has extensive expertise in a broad range of employment matters, such as transfer of undertakings, large restructurings/reorganisations under employment law, outsourcing processes, collective redundancies, the position of (non-)executive directors and all matters concerning labour unions and the works council. Wijn & Stael advises large and small businesses in all market segments, in and outside the Netherlands, as well as directors and managers. Wijn & Stael a.o. successfully advised various US based organisations with (starting) enterprises in Europe on all aspects of Dutch employment law.
Real Estate:
Wijn & Stael deals with cases on a broad range of property issues, spatial planning, property development, purchase and lease, not only from a civil law perspective, but also from an administrative law perspective.
Contracts & Liabilities:
Wijn & Stael has ample experience in drawing up and assessing all kinds of contracts. Whether it concerns a sale or purchase contract for immovable or movable property or shares, a complex cooperation agreement, a shareholders' agreement, a lease or tenancy agreement. In addition Wijn & Stael has broad experience in proceedings and (international) arbitrations on all kinds complex liability matters regarding contracts but also based on tort.
Supreme Court Litigation:
Wijn & Stael is the only law firm in its district that has two lawyers admitted to the Dutch Supreme Court and therefore it also represents its clients in (preliminary-ruling) proceedings before the Supreme Court. The Supreme Court litigation practice of Wijn & Stael focuses on insolvency law, financing, security and leasing, as well as on corporate and financial law.
M&A:
Wijn & Stael's M&A lawyers have successfully concluded hundreds of M&A transactions in a national and an international environment. They know their way around the do's and don'ts of a transaction, and so are able to offer added value at every phase in the transaction process.
Ranked Offices
Provided by Wijn & Stael
Netherlands - Head office
Wijn & Stael rankings
Europe Guide 2023
Filter by
Netherlands
Dispute Resolution
1 Department
Department
Dispute Resolution: Supreme Court Litigation
1 Ranked Lawyer
Lawyers
Restructuring/Insolvency
1 Department
3 Ranked Lawyers
Department
Lawyers
Willem Jan Van Andel
Head of Restructuring/Insolvency
Restructuring/Insolvency: Administration
2 Ranked Lawyers
Lawyers