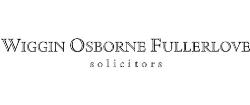 Wiggin Osborne Fullerlove
About
Provided by Wiggin Osborne Fullerlove
High Net Worth
Managing Partner: Stephen Green
Senior Partner: Timothy Osborne
Number of partners: 10
Number of other lawyers: 8
Languages: Russian, German, Hebrew, Italian, French, Portuguese, Spanish
Firm Overview:
A practice with an international reputation and an enviable list of UK and international clients.
Originally established as the private client firm of Wiggin & Co in 1973, following a demerger of the private client practice in 2003, the firm now comprises ten partners. All the partners have previously worked in leading London and/or international practices and are well known in their fields. Their expertise makes the firm a leader in tax and legal advice on issues of all kinds affecting private clients, both in the UK and offshore. Members of the firm lecture and write articles about their areas of expertise and sit on committees of numerous professional bodies.
The firm provides expertise and experience advising on all aspects of the management and protection of privately-owned wealth, including estate and tax planning. The firm has a strong international emphasis and the partners' knowledge and practical skills extend not only to the UK but many jurisdictions worldwide. A significant amount of corporate and commercial work is undertaken by the firm for its private clients and their businesses. The firm advises a number of institutions on the development of tax-efficient investment products for the private client market.
The firm also provides advice on charity law to a range of charities/not-for-profit bodies, and handles high value probate and UK trusts work.
The firm acts for numerous wealthy individuals and families with diverse financial interests as well as a large number of trust companies, private banks, insurance companies, fund management houses, charitable organisations and other institutions.
Main Areas of Practice:
Accountants & Tax Advisors
Art & Cultural Property Law
Charities
Company/Commercial
Contentious Trusts & Estates
Investment Structuring/Financial Services
Offshore: Trusts & Foundations
Probate
Private Aircraft
Private Banks
Private Clients
Private Equity
Private Property
Private Wealth
Tax Wealth Management
Wills, Trusts & Tax
Yachts & Superyachts
Tax:
Tax planning advice on all issues affecting private clients, trusts, private wealth ownership vehicles and the taxation of their assets and businesses. Partners: Matthew Cain, Stephen Green, Stephen Pallister, Paul Hunston, Matthew Shayle, Edward Hall ,Hannah Hughes.
Private Client/Trusts:
Provides advice to private clients and trusts on tax and legal issues of all kinds. Expertise advising on the management and protection of privately-owned wealth. Succession and estate planning advice for large, complex estates and high and ultra-high net worth families and their trusts. Wills, probate and trusts work.
Partners: Matthew Cain, Stephen Green, Stephen Pallister, Paul Hunston, Rose Chamberlayne, Matthew Shayle, Edward Hall Hannah Hughes
International Wealth Structuring:
Expertise in the establishment of, and ongoing advice relating to, private wealth ownership structures, including overseas trusts, asset protection vehicles and tax-efficient investment and ownership structures for international families.
Partners: Matthew Cain, Stephen Green, Stephen Pallister, Paul Hunston, Rose Chamberlayne, Matthew Shayle
Company/Commercial:
Corporate and commercial work and advice, including advising on business structures and transactions of all kinds both in the UK and overseas. Advising across a range of commercial contracts work.
Partners: Tim Osborne, Paul Hunston, Michael Cotlick, Matthew Shayle

Charities:
Advising charities and not-for-profit bodies on the full range of legal, commercial and tax issues.
Partners: Tim Osborne, Stephen Pallister, Paul Hunston, Matthew Shayle
Firm Contact:
Managing Partner: Stephen Green
Tel: +44 1242 710200
Email: [email protected]
Ranked Offices
Provided by Wiggin Osborne Fullerlove
Wiggin Osborne Fullerlove rankings
High Net Worth Guide 2023
Filter by
Cheltenham and surrounds
Private Wealth Law
1 Department
3 Ranked Lawyers
National Leaders (outside London)
Private Wealth Law
1 Department