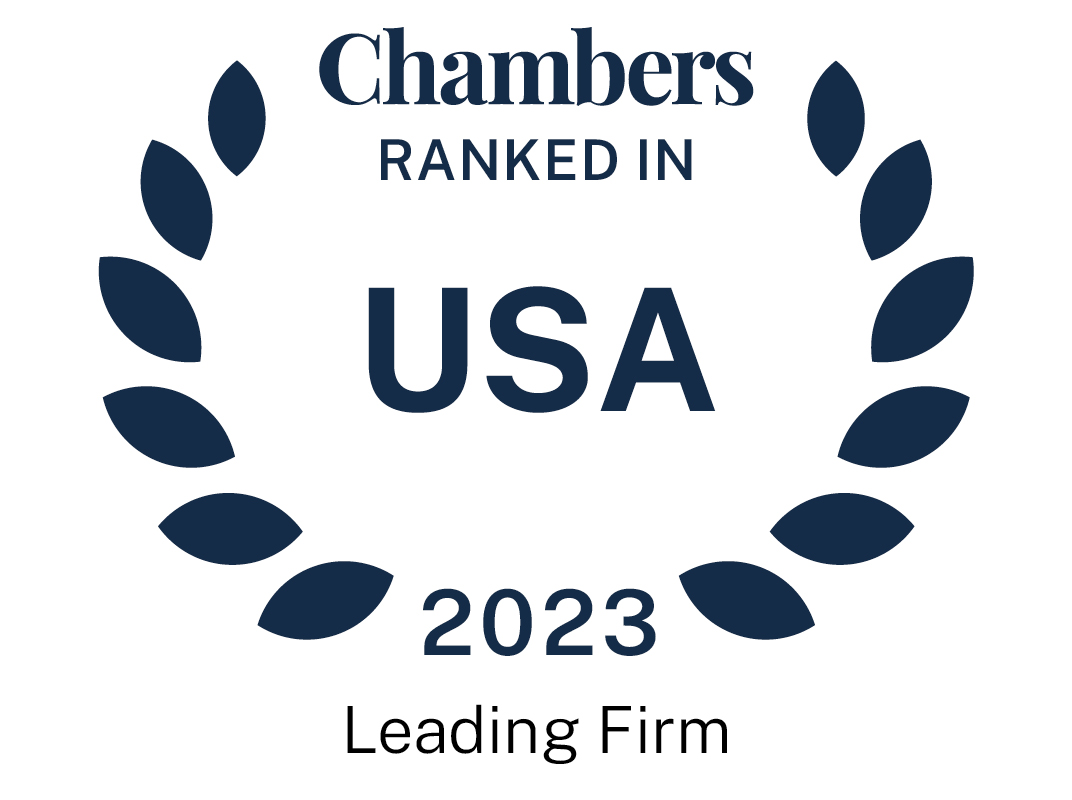 About
Provided by Walter | Haverfield LLP
USA
Managing Partner: Ralph E Cascarilla
Number of partners: 25 Total number of lawyers: 52
Firm Overview:
Few law firms possess the level of commitment and passion that characterizes Walter | Haverfield. Since 1932, Walter Haverfield has served as strategic counselors to private businesses and high-net-worth individuals, delivering top-line legal services to an ever-growing client base. Today, our team of attorneys serve clients in the Midwest and across the country, focusing primarily in the areas of business services, labor and employment, real estate, tax and wealth management, hospitality and liquor control, and litigation.
Main Areas of Practice:
Business:
15 partners; 12 fee earners
■ An experienced merger and acquisitions, divestitures and sales practice, annually consummating 50-100 M&A transactions, which consist of private equity, strategic, closely-held and significant privately held corporate clients
■ Serve as in-house counsel for a number of publicly held and privately held clients, which includes complex contract drafting and counseling on sophistical business and legal issues on a daily basis
■ A robust securities practice that handles private placement memorandums, SEC/FINRA filings and other securities related legal issues
■ Corporate governance and shareholder dispute expert experience, including compliance related issues and derivative actions
■ Client agnostic with the ability to handle complex transactions in all 50 states and internationally. Client industry specialties include registered investment advisors/financial advisory services, manufacturing, supply chain, hospitals and health systems, medical equipment and device companies, medical and dental practices, physician practice management companies, steelmakers, auto parts suppliers, biochemical product manufacturers, software companies, and wholesale distributors
Key Clients: Standard Wellness Co., Jacobi Carbons, Inc., Stratos Wealth Partners, Ltd.
Contact: Ted Motheral
Tel: 216 928 2967
Email: [email protected]
Hospitality & Liquor Control:
2 partners; 2 fee earners
■ Processes thousands of liquor permit transactions with the Ohio Division of Liquor Control
■ Negotiates hundreds of restaurant and retail leases, on behalf of both landlords and tenants
Contact: John N Neal
Tel: 216 619 7866
Email: [email protected]
Litigation:
6 partners; 3 fee earners
■ Lead trial counsel in a week-long jury trial in trade secrets theft case
■ Lead trial counsel in a 10-day federal jury trial in favor of employer in ADA lawsuit
Contact: Ralph E Cascarilla
Tel: 216 928 2908
Email: [email protected]
Real Estate:
14 partners; 17 fee earners
■ National representation of leading retailers in leasing activities in North America
■ Representation of developer in acquisition, redevelopment and financing of repurposed warehouse, office and industrial buildings
■ Representation of developer in a $35 million project involving the conversion of a 175,000-square-foot former industrial building into apartments and retail. The project utilized federal and state historic tax credits, New Market Tax Credits, and Tax Increment Financing
Key Clients: Industrial Realty Group; Estee Lauder Companies; Redwood Living; Industrial Commercial Properties; Geis Companies/Hemingway Development; Fairmount Properties; Hennes & Mauritz AB
Contact: Tyler S Bobes
Tel: 216 928 2891
Email: [email protected]
Tax & Wealth Management:
2 partners; 3 fee earners
■ Representation at the audit and appeal levels of the Internal Revenue Service
■ Representation in U.S. Tax Court and District Court on high-level tax matters
Contact: Gary A Zwick
Tel: 216 928 2902
Email: [email protected]
Ranked Offices
Provided by Walter | Haverfield LLP
Walter | Haverfield LLP rankings
USA Guide 2023
Filter by
Ohio
Litigation: White-Collar Crime & Government Investigations
1 Ranked Lawyer
Lawyers
Real Estate
1 Department
4 Ranked Lawyers
Department
Lawyers
Articles, highlights and press releases
15 items provided by Walter | Haverfield LLP