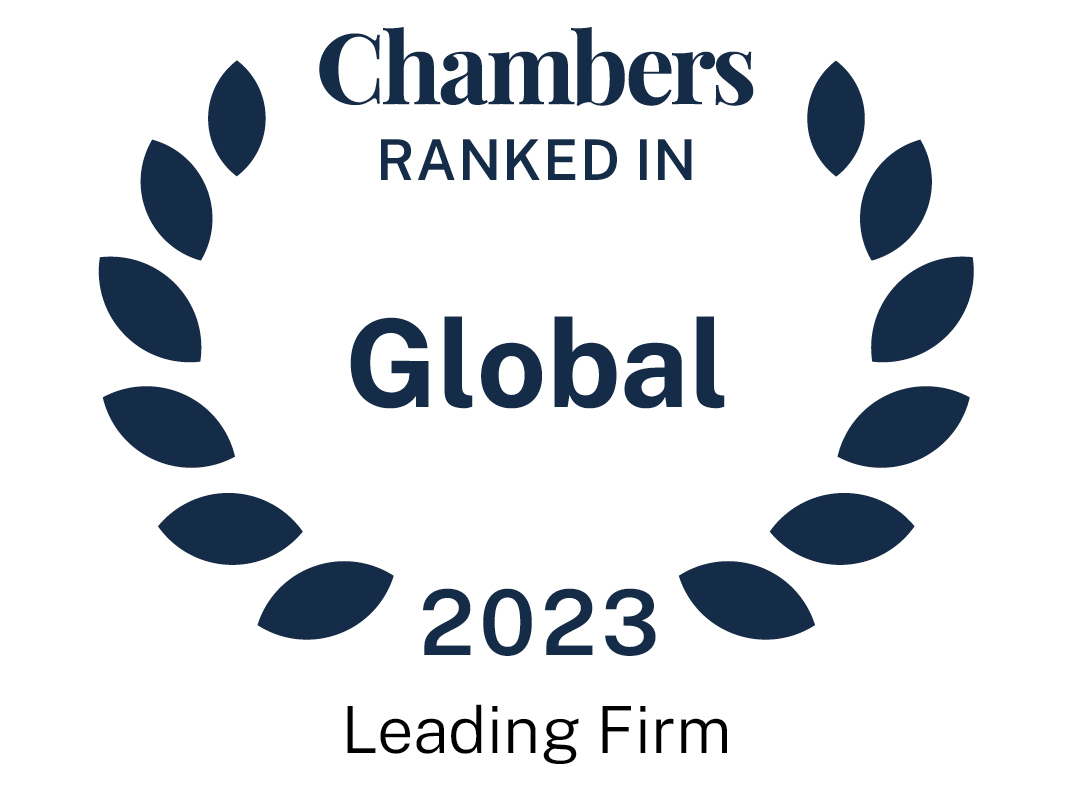 About
Provided by Veirano Advogados
Global
Founding Partner: Ronaldo C Veirano
Managing Partner: Paula Surerus
Number of partners: 78
Number of associates, lawyers and consultants: 165
Languages: English, French, German, Italian, Portuguese, Spanish
Firm Overview:
Veirano. Results - oriented law practice. Founded in 1972, Veirano Advogados is one of the leading and most renowned Brazilian business law firms, focused on developing tailored solutions for multinational companies operating in strategic sectors of the economy. With a team of 600 professionals working in an integrated fashion, the firm handles both routine and complex multidisciplinary cases that require the coordinated talents of professionals with diverse areas of expertise. Veirano Advogados' services range from providing assistance in M&A transactions, privatisations and company formation to representing clients in disputes, from offering advice on tax issues and infrastructure projects to guiding oil and gas companies through the challenges inherent in a highly regulated industry, to name a few examples of the wide range of work. The main goal is to identify needs and develop tailored solutions, enabling safe and informed decision making – one client at a time.
Main Areas of Practice
The firm's expertise covers a broad range of legal services:
Antitrust & Competition
Banking & Finance
Capital Markets & Investment Funds
Commercial Contracts
Compliance & Investigations
Consumer Affairs & Product Liability
Corporate & Mergers and Acquisitions
Cyber Crimes (VA Response)
Data Protection & Privacy
Dispute Resolution - Arbitration
Dispute Resolution - Litigation
Environment
ESG - Environmental, Social and Governance
Global Mobility
Insolvency & Restructuring
Intellectual Property
International Trade / WTO
Labour & Employment
Private Equity
Public Law
Tax & Customs
Venture Capital & Startups
Wealth and Estate Planning & Family Law
White-Collar Defence
Industries
Agribusiness
Art & Culture
Aviation & Aircraft Finance
Information Technology & Communications
Infrastructure & Projects
Insurance, Reinsurance & Pension Funds
Life Sciences & Healthcare
Media & Entertainment
Mining
Oil, Gas & Biofuels
Power
Real Estate
Shipping/Maritime & Port
Sports
Desks
China Desk
French Desk
German Desk
Israeli Desk
Alliances & Networks:
The firm maintains a wide network of key relationships across the globe and is a member of international alliances Global Advertising Lawyers Alliance (GALA), Islamic Finance Advisors (ISFIN), Ius Laboris and World Services Group (WSG). As a result, Veirano Advogados provides seamless services wherever they are required.
Clients:
The firm's clientele encompasses leading multinational companies across different industry sectors including:
■Agribusiness
■Automotive
■Banks & Financial Services
■Biofuels
■Chemical & Petrochemical
■Construction & Engineering
■Consumer Goods
■Education
■Healthcare
■Hospitality & Tourism
■Infrastructure
■IT & Telecommunications
■Machines & Equipment
■Metals & Mining
■Oil & Gas
■Pharmaceutical & Cosmetics
■Power
■Services
■Transport & Logistics
International Work:
In order to build strong client-service teams of specialists, the firm recruits lawyers from Brazilian universities and many are specialists with international education and practical skills gained in first-tier law schools and law firms in the US and Europe.
Ranked Offices
Provided by Veirano Advogados
Brazil
Brasília - DF

SCN. QD2. BL .A ED., Corporate Financial Center, 10 Andar, Sala 1001, Brasília - DF, Distrito Federal, Brazil, 70712 - 900

View ranked office

São Paulo - SP

Av. Brigadeiro Faria Lima, 3477, 16º andar, São Paulo - SP, Sao Paulo, Brazil, 04538-133

View ranked office
Veirano Advogados rankings
Global Guide 2023
Filter by
Brazil
Banking & Finance
1 Department
Department
Capital Markets
1 Department
Department
Compliance
1 Department
1 Ranked Lawyer
Department
Lawyers
Corporate/M&A
1 Department
6 Ranked Lawyers
Department
Lawyers
Alberto de Orleans e Bragança
Ronaldo Camargo Veirano
Foreign expert for Australia
Till Alexander Backsmann
Foreign expert for Germany
Corporate/M&A: The Elite
1 Department
Department
Dispute Resolution: Arbitration
1 Department
1 Ranked Lawyer
Department
Dispute Resolution: Arbitration
Lawyers
Dispute Resolution: Litigation
1 Department
Department
Dispute Resolution: Litigation
Energy & Natural Resources: Mining
1 Department
2 Ranked Lawyers
Department
Energy & Natural Resources: Mining
Lawyers
Carlos Americo Ferraz e Castro
Pedro Andrés Garcia
Head of Energy & Natural Resources: Mining
Energy & Natural Resources: Oil & Gas
1 Department
2 Ranked Lawyers
Department
Energy & Natural Resources: Oil & Gas
Lawyers
Articles, highlights and press releases
1 item provided by Veirano Advogados