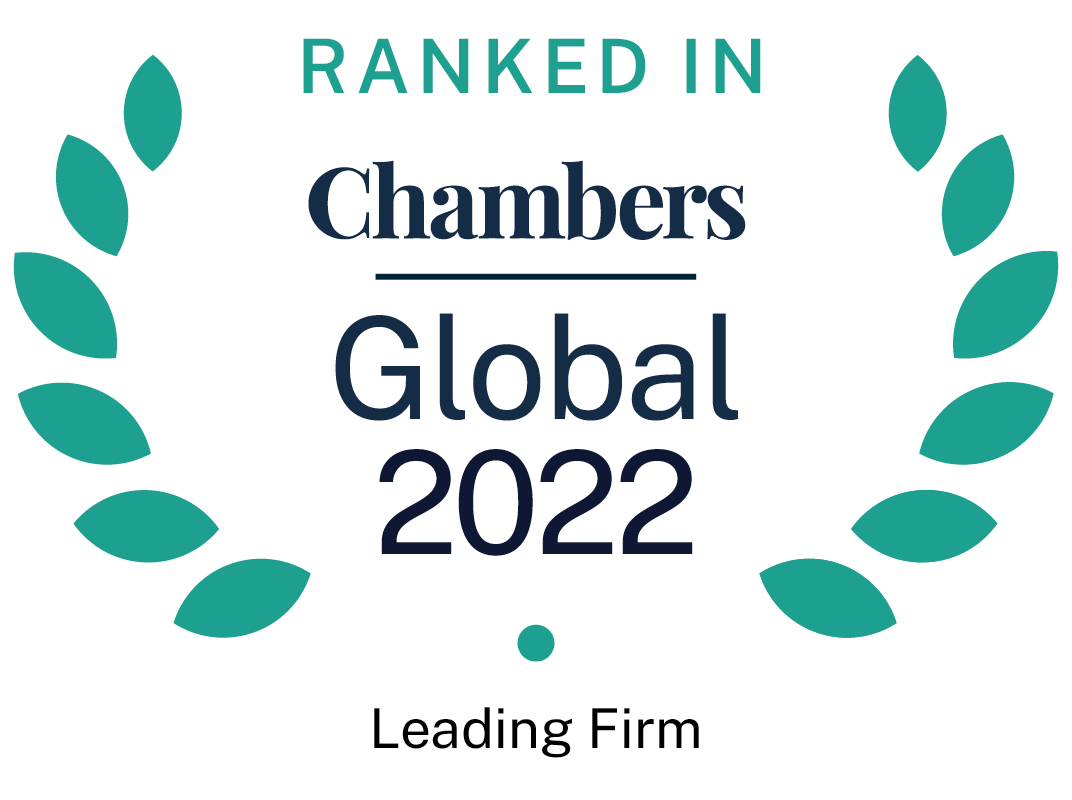 About
Provided by Trench Rossi Watanabe
Global
Management Committee Members: Claudio Moretti, José Roberto Martins and Simone Dias Musa
Number of partners: 49
Number of lawyers: 173
Languages: Portuguese, English, Spanish, French and Chinese
Firm Overview:
Considered one of the largest and most renowned corporate law firms in Brazil, Trench Rossi Watanabe has a comprehensive and reputable practice, with expertise in all areas of law. Established in 1959, the firm provides legal services to national and international clients from various markets, assisting them in managing their business in an ethical and efficient manner.
Worldwide Presence: Through strategic cooperation with Baker McKenzie for consulting on foreign law, the firm provides its clients with access to a global perspective from one of the broadest and strongest legal networks, working collaboratively with knowledgeable lawyers in several jurisdictions, providing insights and support to its clients' operation wherever and whenever they need it.
Innovation & Modern Management: Trench Rossi Watanabe was one of the first Brazilian law firms to act full service, think in a multidisciplinary way, implement state-of-the-art technology to assist in cases and use artificial intelligence legal tools in the procedural routine. The firm follows global market trends to offer unprecedented legal solutions for leading-edge cases in the most diverse industries and stands out for its modern management. Its culture of innovation and advanced organizational structure, including a Management Committee composed of three partners, allows the firm to be always one step ahead.
Areas of Practice:
Trench Rossi Watanabe advises on both transactional and general legal matters through its award-winning industry and practice groups.
Aerospace and Defence
Agribusiness
Antitrust
Arbitration
Banking Law
Financial Law and Project Finance
Capital Markets (debt and equity)
Compensation
Commercial Contracts
Consumer Law
Corporate
Credit Restructuring, Reorganisation and Insolvency Procedures
Criminal
Energy, Mining, Petrochemical and Infrastructure
Environment and Climate Change
ESG - Environmental, Social and Governance
Ethics, Compliance and Investigations
Information Technology and Communications
Insurance and Reinsurance
Intellectual Property
Industrials, Manufacturing and Transportation
International Commerce
Labour
Life Sciences
Litigation
Media and Entertainment
Mergers & Acquisitions
Public and Regulatory law – projects
Real Estate
Succession Planning; and Tax.
Social Responsibility:
Trench Rossi Watanabe stands out for its efforts to promote a diverse and inclusive environment and acting responsibly with its entire network. Through its Corporate Social Responsibility Committee, the firm develops pro bono work, actions aimed at diversity and inclusion, sustainability and supports sociocultural activities.
Because of this strong commitment, the firm was widely recognised within this sphere:
- Small and Medium Enterprises (SME) category in 2019 and Company in Legal Services category in 2020 by Guia Exame de Diversidade for its initiatives in D&I. - Selo Municipal Direitos Humanos e Diversidade (Municipal Seal of Human Rights and Diversity) from São Paulo's City Hall, as one of the offices with the best practices within "Woman," "LGBTI" and "Race Equality" themes in 2019 and in the "Transversalidades" category in 2020;
- WILL Award - Women in Leadership 2020, from Valor Econômico, a renowned newspaper focused on business in Brazil, recognized as one of the companies with the best practices and policies focused on gender equity and the promotion of female leadership, winning first place in the Legal category;
- Leading Lights seal from Latin Lawyer and the Vance Centers for pro bono work throughout 2019 and 2020;
Trench Rossi Watanabe also had 26 of its female lawyers ranked in Análise Advocacia Mulher in several categories, which positioned the firm in third place in the ranking by the number of admired female lawyers in Brazil.
Offices: With offices located in São Paulo, Rio de Janeiro, Brasília and Porto Alegre, the firm is ready to advise its clients with the knowledge and confidence required to address Brazilian laws, legal systems and unique business practices.
São Paulo
Rua Arq. Olavo Redig de Campos, 105
31º andar, Ed. EZ Towers, Torre A
04711-904
São Paulo, SP - Brasil
Tel: +55 11 3048 6800 / +55 11 5506 3455
Rio de Janeiro
Rua Lauro Muller, 116, Conj. 2802
Ed. Rio Sul Center 22290-906
Rio de Janeiro, RJ - Brasil
Tel: +55 21 2206 4900 / +55 21 2206 4949
Brasília
SAF/S Quadra 02, Lote 04
Sala 203
Ed. Comercial Via Esplanada
70070-600
Brasília, DF - Brasil
Tel: +55 61 2102 5000 / +55 61 3323 3312
Porto Alegre
Av. Soledade, 550
Cj. 403 e 404
90470-340
Porto Alegre, RS - Brasil
Tel: +55 51 3220 0900 / +55 51 3220 0901
Trench Rossi Watanabe rankings
Global Guide 2022
Filter by
Brazil
Capital Markets
1 Department
1 Ranked Lawyer
Department
Lawyers
Corporate/M&A
1 Department
1 Ranked Lawyer
Department
Lawyers
Corporate/M&A: Highly Regarded
1 Department
Department
Corporate/M&A: Highly Regarded
Dispute Resolution: Arbitration
1 Department
1 Ranked Lawyer
Department
Dispute Resolution: Arbitration
Lawyers
Dispute Resolution: Litigation
1 Department
1 Ranked Lawyer
Department
Dispute Resolution: Litigation
Lawyers
Energy & Natural Resources: Oil & Gas
1 Department
1 Ranked Lawyer
Department
Energy & Natural Resources: Oil & Gas
Lawyers
Danielle Gomes de Almeida Valois
Energy & Natural Resources: Power
1 Ranked Lawyer
Lawyers
Intellectual Property
1 Department
2 Ranked Lawyers
Department
Lawyers
International & Cross-Border Capabilities
1 Department
Department
International & Cross-Border Capabilities
Tax: Litigation
1 Department
2 Ranked Lawyers
Department
Lawyers
Marcos Vinícius Neder de Lima
Tax: Non-contentious
1 Department
3 Ranked Lawyers
Department