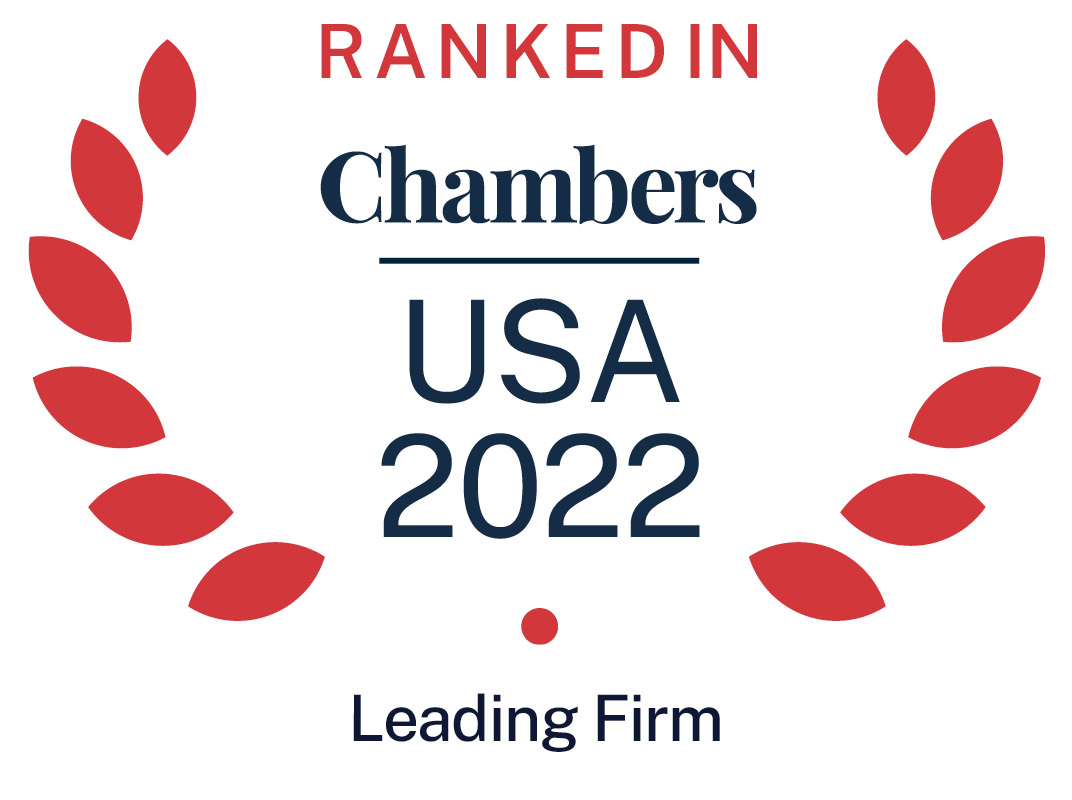 About
Provided by Starnes Davis Florie LLP
USA
Managing Partner: Jay M. Ezelle
Number of partners: 45
Number of other attorneys: 13
Firm Overview:
Starnes Davis Florie specializes in litigation, having tried and won more complex cases than any other firm in Alabama. With this trial experience, Starnes is adept at helping its clients avoid litigation altogether through risk assessments, compliance advice, and internal investigations. Also, with a focus on the specific need of each client, Starnes has the ability to leverage its trial experience in a way that benefits even those clients who prefer an early resolution by forcing opposing counsel to factor in the risk of trial to their valuation of litigation. As crisis managers and problem solvers, Starnes will identify the key issues, evaluate the options, craft a comprehensive plan, and help its clients implement the best solution for their specific need.
Exemplary Recognition:
Four of the firm's partners are Fellows of the American College of Trial Lawyers, 9 of its partners are members of the American Board of Trial Advocates, 29 of its attorneys are listed in the Best Lawyers in America, and 23 of its attorneys are listed in Mid-South Super Lawyers. Range of Experience: The lawyers at Starnes have experience handling highly complex matters such as the Enron, WorldCom, and HealthSouth securities fraud cases, national class actions, multi-district litigation, mass torts, and cases ranging from intellectual property disputes to massive environmental matters. Although Starnes has the resources and capabilities of a large firm, it is a small firm at heart and provides solutions that are truly client-centered. It prides itself on being efficient, responsive and nimble in its representation of its clients so that it can provide the correct solution for every client's unique problem.
Substance over Hype:
As other firms focus on marketing campaigns using buzzwords like 'lean staffing' and 'alternative fee agreements,' Starnes just offers time-tested solutions. For 45 years, Starnes has been focused on solving complex problems in a manner that provides real value to its clients. While other firms were focused on leveraging their associates to increase their billings through a pyramid structure, Starnes focused on representing its clients and training its young lawyers to develop their skills through mentoring and real-world experience. In the court rooms of Alabama, formerly known as 'tort hell,' Starnes lawyers honed their skills so that they provide real expertise, not just words on a resume. Starnes has also been a leader in client-focused fee agreements, arrangements that serve the interest of the client rather than just the profits of the firm. In fact, Starnes has handled matters using flat fee and other non-hourly billing arrangements for decades, well before AFAs became part of the marketing lingo. In sum, Starnes is focused on finding the best solutions for its clients.
Practice Areas and Offices:
Admiralty & Maritime Litigation
Appellate
Arbitration
Aviation
Banking & Financial Services
Biotechnology & Pharmaceutical
Business Litigation
Class Actions & Mass Torts
Collegiate Sports (NCAA Compliance & Investigations & Collegiate Sports Licensing)
Complex Insurance Litigation
Construction Litigation
Energy, Natural Resources & Land Use
Environmental Litigation
Environmental Regulation
False Claims Act/QuiTam
Federal Black Lung Litigation
Fidelity & Surety Litigation
General Civil Litigation
Governmental Investigations & White Collar Defense
Governmental & Public Litigation
Healthcare & Fraud Audits
Healthcare & Regulatory Compliance
Hospitality & Retail Litigation
Intellectual Property
Labor & Employment
Legal Malpractice
Long Term Care & Nursing Home Litigation
Long Term Care & Other Healthcare Regulatory Compliance
Medical Malpractice Defense
Mining & Mineral Law
Product Liability & Consumer Litigation
Professional Liability
Professional Licensing Defense
Securities Litigation
Telecommunications
Toxic Torts
White Collar Criminal Defense & Investigations
Workers' Compensation Defense
ALABAMA:
Birmingham:100 Brookwood Place, 7th Floor, Birmingham, Alabama 35209
Tel: 205.868.6000
Mobile: 11 North Water Street, Suite 20290, Mobile, Alabama 36602
Tel: 251.433.6049
TENNESSEE:
Nashville: 3000 Meridian Blvd, Suite 170, Franklin, 37067
Tel: 615.905.7200
WEBSITE: www.starneslaw.com
Ranked Offices
Provided by Starnes Davis Florie LLP
Starnes Davis Florie LLP rankings
USA Guide 2022
Filter by
Alabama
Environment
1 Department
1 Ranked Lawyer
Department
Lawyers
Labor & Employment
1 Department
3 Ranked Lawyers
Department
Lawyers
Litigation: General Commercial
1 Department
3 Ranked Lawyers
Department
Litigation: General Commercial
Lawyers
Litigation: Medical Malpractice Defense
1 Department
6 Ranked Lawyers
Department
Litigation: Medical Malpractice Defense
Lawyers