Spasov & Bratanov Lawyers' Partnership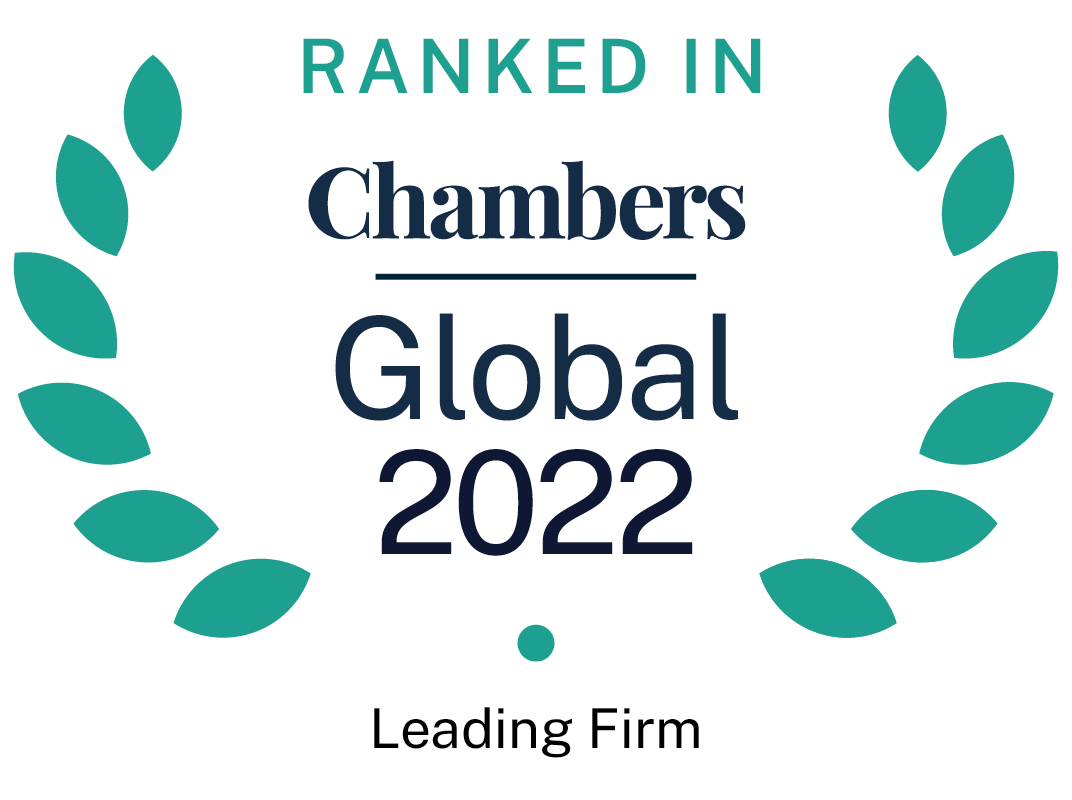 About
Provided by Spasov & Bratanov Lawyers' Partnership
Global
Managing Partner: Georgi Ivanov Spasov
Number of partners: 4
Number of lawyers: 16
Languages: Bulgarian, English, French, German, Russian

Firm Overview:
Founded in 1999, Spasov & Bratanov has grown to become a leading Bulgarian business law firm. The firm's focus practices include banking and finance, M&A and competition, energy and infrastructure projects, as well as complex commercial and administrative litigation. The firm has strong relationships with several major international law firms which allows it to meet its international clients' broad range of legal needs in Bulgaria. The firm's clients include leading international and Bulgarian companies, banks, non-banks, multilaterals, private equity funds and partnerships. The majority of the international clients are from Western Europe, the US, Central & Eastern Europe and Russia. Uniquely for Bulgaria Spasov & Bratanov boasts US and UK law qualified and experienced partners which enables the firm to provide legal services at a level commonly expected from international clients. The firm aspires to provide experience of working abroad for its associates and junior lawyers by way of secondments to international law firms.
Main Areas of Practice:

Banking & Finance:
2 partners, 5 fee earners
■ Acting for Citigroup in connection with its EUR 200 million secured term loan financing to Cosmo Bulgaria Mobile EAD and its various affiliates, Bulgaria's second largest mobile operator
■ Acting for Bank of New York Mellon in relation to the distressed disposition of the Sofia Hilton Hotel as part of the consensual restructuring of approximately EUR 700 million secured loan and associated debts owed by the Quinn Group and, among others, its Bulgarian subsidiaries to various lenders including Barclays Bank
■ Acting for BNP Paribas in connection with its EUR 75 million secured term loan financing to Moto-Pfohe (a leading Bulgarian car dealership)
■ Acting for EBRD in connection with its EUR 11 million term loan financing for Plovdiv Municipality
■ Acting for EBRD in connection with its EUR 12 million secured term loan financing for a leading Bulgarian meat processing company
■ Acting for a multi-lender syndicate led by BNP Paribas in connection with its EUR 200 million secured term loan financing to Monier Participations S.ar.L and its Bulgarian subsidiaries
■ Acting for VTB Capital in connection with its US$ 130 million term loan financing to the parent of Bulgarian Telecommunications Company AD
■ Acting for Citigroup Gobal Markets Limited in connection with the issue of legal opinion for Bulgaria on TBMA/ ISMA Global Master Repurchase Agreement (2000 version) and Global Master Securities Lending Agreement (2000, 2009 and 2010 versions)
■ Acting for International Investment Bank in connection with its EUR 25 million term loan financing for to the Bulgarian Development Bank
■ Acting for Bulgarian Energy Holding EAD (Bulgaria's largest company by assets) in connection with its EUR 400 million eurobond issuance
■ Acting for VTB Capital in connection with the multi-jurisdictional US$ 100 million eurobond issuance guaranteed by Corporate Commercial Bank AD)
■ Partners and Counsel involved in the above work include Messrs Georgi Spasov and Vassil Hadjov, and Ms Nadia Hadjova
Key Clients: EBRD, IFC, JBIC, FMO, EDC, China Development Bank, Citigroup, Societe Generale, BNP Paribas, UniCredit Bank Austria, Deutsche Bank, Barclays Bank, Raiffeisenbank (Bulgaria), Axis Bank Contact: Georgi Spasov, Vassil Hadjov, Nadia Hadjova
Tel: +359 2 981 7000
Email: [email protected], [email protected] com, [email protected]

M&A; Competition:
4 partners, 6 fee earners
■ Acting for ENERGO-PRO a.s. in connection with its acquisition of electricity distribution, supply and trading businesses of E.ON Energie AG, including completed merger clearance
■ Acting for Nova Broadcasting Group AD (a subsidiary of MTG Modern Times Group AB) in connection with its acquisition of a majority stake in Netinfo, a leading Bulgarian web media conglomerate
■ Acting for MTG Modern Times Group AB in connection with its contemplated acquisition of a leading Bulgarian TV production company
■ Acting for VTB Capital in connection with its acquisition of a minority stake in Corporate Commercial Bank
■ Acting for Pamplona Capital in connection with its contemplated acquisition of a leading Bulgarian car parts trader
■ Acted for EBRD in connection with its acquisition (through the subscription of shares) of a minority stake in Agria AD, a leading Bulgarian agribusiness (publicly listed)
■ Acting for Group Five Infrastructure Developments (Pty) Limited in connection with its acquisition of a majority stake in the joint venture company to acquire, finance, construct and operate Sofia West Airport, Bulgaria's first privately held international airport
■ Acting for Bulgarian Energy Holding EAD (Bulgaria's largest company by assets and national champion in the energy sector) in connection with numerous corporate transactions and matters
■ Acting for GeoPost SA (a subsidiary of groupe La Poste) in connection with the securities and competition law aspects of its acquisition of a minosiry stake in Speedy AD (a leading express courier service)
■ Acting for Nuance Group in connection with a merger clearance for the establishment of a Bulgarian joint venture operating inn the airport and in-flight duty free market
■ Acting for Mitsubishi Corporation, Industrial Holding Bulgaria AD and Alfa Energy Ka in connection with a merger clearance for the establishing of joint control over a renewable energy business
Partners and senior lawyers involved in the above work include Messrs Georgi Spasov and Boyko Bratanov, and Ms Jana Djambazova and Ms Kremena Yaneva.
Key Clients: Bulgarian Energy Holding, MTG Modern Times Group, The Nuance Group, EBRD, IFC, AES Bulgaria, Renault, Energo-Pro a.s., CEZ
Contact: Georgi Spasov, Boyko Bratanov and Kremena Yaneva
Tel: +359 2 981 0200
Email: [email protected], [email protected] sbn-law.com, [email protected]

Energy & Infrastructure:
3 partners, 4 fee earners
Power:
■ Acting for all Bulgarian subsidiaries of The AES Corporation in connection with their financing, construction, commissioning and operation of the 670 MW (net) Maritza East 1 coal-fired power plant and the 156 MW St Nikola Wind Farm (Bulgaria's largest), collectively Bulgaria's largest foreign investment since the fall of communism in 1989
■ Acting for all Bulgarian subsidiaries of AES Solar Energy Ltd (a joint venture between The AES Corporation and a subsidiary of the Carlyle Group) in connection with their financing, construction, commissioning and operation of the 23 MWp (net) total installed solar PV capacity
■ Acting for Bulgarian Energy Holding EAD (Bulgaria's largest company by assets and national champion in the energy sector) in connection with various energy projects and associated contractual matters most recently on their financial advisory and structuring agreements with HSBC relating to NPP Belene (Bulgaria's largest project to date)
■ Advised NEK EAD (Bulgaria's public provider of electricity and transmission system operator) on the implications of EU's Third Energy Package
■ Acting for Standard Bank Plc, Group Five Infrastructure Developments (Pty) Limited and Next Power Limited in connection with the 114 MW Combined Cycle Power Plant to be built on a brownfield site outside of Sofia
■ Acting for Sumitomo Mitsui Banking Corporation (New York) in connection with its proposed financing of the 250 MW Combined Cycle Power Plant to be built on a brownfield site in Haskovo
■ Acting for Mitsubishi Corporation in connection with its acquisition, financing and construction of a portfolio of solar PV projects in Bulgaria
■ Acting for China Development Bank in connection with its proposed financing of the 50 MW wind farm to be built near Pobeda village in central Bulgaria
Pipelines:
■ Acting for South Stream Bulgaria AD on the development, financing and construction of the South Stream Gas Pipeline Project (Bulgaria's largest infrastructure project to date)

Resources:
■ Acting for Melrose Resources plc on its overall operation in Bulgaria
■ Partners involved in the above work include Messrs Boyko Bratanov and Vassil Hadjov and Ms Jana Djambazova
Key Clients: AES Corporation, Melrose Resources, Dalkia International, EDF Energies Nouvelles, Mitsubishi Corporation, Group Five, GDF Suez, OAO Gazprom, FTSAM (Fraport) Contact: Vassil Hadjov (energy), Jana Djambazova (infrastructure)
Tel: +359 2 981 1200
Email: [email protected] [email protected] sbn-law.com
Ranked Offices
Provided by Spasov & Bratanov Lawyers' Partnership
Spasov & Bratanov Lawyers' Partnership rankings
Global Guide 2022
Filter by
Bulgaria
Corporate/Commercial
1 Department
1 Ranked Lawyer