Spasov & Bratanov Lawyers' Partnership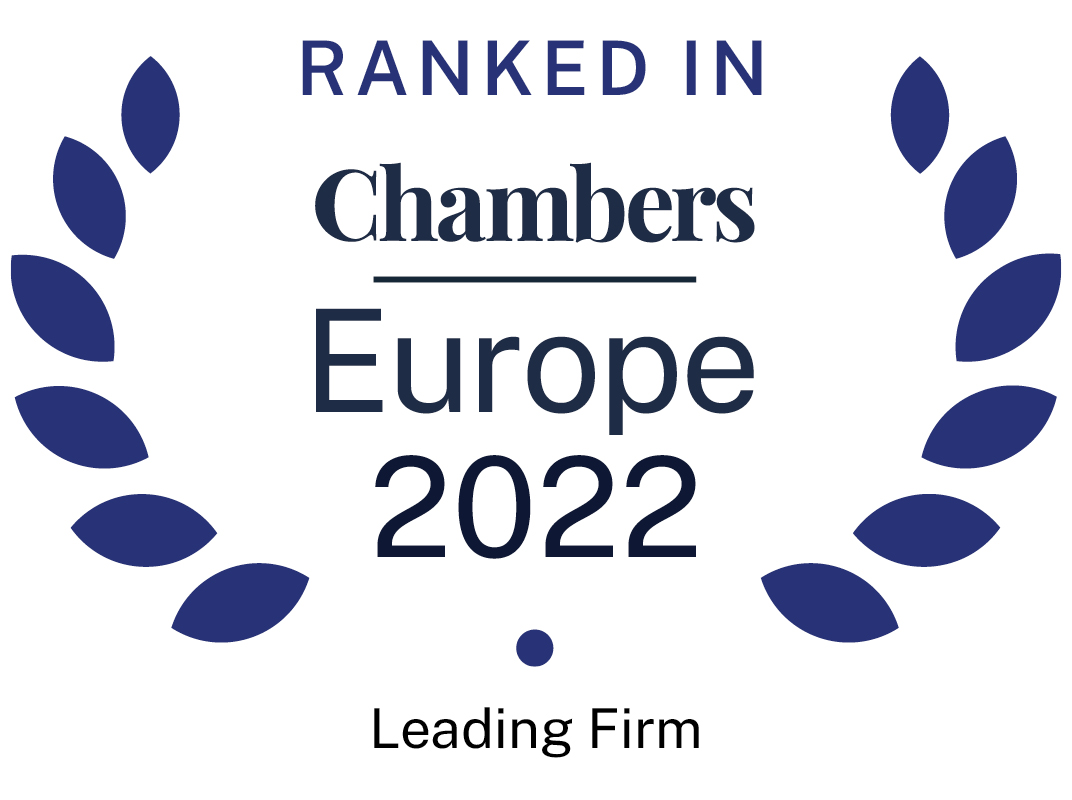 About
Provided by Spasov & Bratanov Lawyers' Partnership
Europe
Managing Partner: Georgi Ivanov Spasov
Number of partners: 3
Number of lawyers: 16
Languages: Bulgarian, English, French, German and Russian

Firm Overview:
Founded in 1999, Spasov & Bratanov has grown to become a leading Bulgarian firm. It has strong relationships with several major international firms, allowing it to meet international clients' broad range of legal needs in Bulgaria. Clients include leading international and Bulgarian companies, banks, non-banks, multilaterals, private equity funds and partnerships. The majority of the international clients are from Western Europe, the US, Central and Eastern Europe and Russia. Uniquely for Bulgaria, the firm boasts US and UK law qualified and experienced partners, enabling the firm to provide legal services at a level commonly expected from international clients. Spasov & Bratanov aspires to provide experience of working abroad for its associates and junior lawyers by way of secondments to international law firms. The firm is a founding member of Adriala law firm network.
Main Areas of Practice:

Banking & Finance:
2 partners, 5 fee earners
■ Acted for Citigroup in connection with its series of multimillion euro secured term loan financings to Huvepharma, one of Europe's leading animal health companies
■ Acted for Citigroup in connection with its series of multimillion euro secured term loan financings to Vivacom, Bulgaria's leading telecom operator
■ Acted for KBC in relation to a EUR20m secured term loan to a leading Bulgarian pet food producer
■ Acted for HCBC and Bank of China, Macau Branch in connection with its USD 80m secured term loan financing to a leading Bulgarian-based IT services provider ■ Acted for EBRD in connection with its EUR14.7m term loan financing for Sofia Electrical Transport Company
■ Acting for US Exim Bank in connection with its USD155m secured term loan satellite financing for BulSatCom
■ Acted for Barclays Bank in connection with a European Master Agreement entered into with Bulgarian National Bank, the first such agreement entered into by the Bulgaria's central bank
■ Acted for International Investment Bank in connection with its EUR25m term loan financing to the Bulgarian Development Bank
■ Acted for Bulgarian Energy Holding EAD (Bulgaria's largest company by assets) in connection with a EUR550m bridge loan from JP Morgan, Banca IMI and Bank of China
■ Acted for Bulgarian Energy Holding EAD in connection with a EUR550m eurobond issue lead-arranged by JP Morgan and Banca IMI
Partners & Counsel: Georgi Spasov, Vassil Hadjov, Nadia Hadjova
Key Clients: EBRD, IFC, JBIC, FMO, EDC, China Development Bank, Citigroup, Societe Generale, BNP Paribas, UniCredit Bank Austria, Deutsche Bank, Barclays Bank, Raiffeisenbank (Bulgaria), Axis Bank
Contacts: Georgi Spasov, Vassil Hadjov, Nadia Hadjova
Tel: +359 2 981 7000
Emails: [email protected], [email protected] sbn-law.com, [email protected]

M&A:
3 partners, 6 fee earners
■ Acted for Akuo Energy SAS in connection with its EUR 19 m acquisition of the Bulgarian hydropower generation business of EDF
■ Acted for ENERGO-PRO a.s. in connection with its acquisition of electricity distribution, supply and trading businesses of E.ON Energie AG, including completed merger clearance
■ Acted for MTG Modern Times Group AB in connection with the disposal of its entire business in Bulgaria (the country's largest media operation)
■ Acted for INERCOM in connection with its contemplated acquisition of the Bulgaria business of CEZ
■ Acted for a group of investors in connection with the disposal for EUR 180 m of its minority stake in Asarel Medet (Bulgaria\s leading copper mine)
■ Acted for GeoPost SA (a subsidiary of groupe La Poste) in connection with the securities and competi-tion law aspects of its acquisition of a minority stake in Speedy AD (a leading express courier service)
■ Acted for Erste Bank in connection with the sale of its Bulgarian commercial leasing operations
■ Acted for Vetropack in connection with its contemplated acquisition of a major glass factory in Bulgaria
■ Acted for Total Eren on its contemplated acquisitions in the Bulgarian solar PV sector
Partners & Senior Lawyers: Georgi Spasov, Boyko Bratanov, Nayden Raychinov, Kremena Yaneva
Key Clients: MTG Modern Times Group, INRERCOM, Akuo Energy, EBRD, IFC, AES Bulgaria, CEZ a.s.
Contacts: Georgi Spasov, Boyko Bratanov
Tel: +359 2 981 0200
Emails: [email protected], boyko. [email protected]

Competition & Antitrust:
1 partner, 2 fee earners
■ Acted for MTG Modern Times Group AB in various anti-rust proceedings
■ Acted for ENERGO-PRO on an electricity market sectoral analysis
■ Acted for CEZ in relation to antitrust matters
■ Acted for Shell Bulgaria in connection with a cartel investigation in the local downstream market
■ Acted for Netinfo and V Box in unfair competition proceedings against Google Inc., Google Ireland and YouTube LL
■ Acted for Walmark Bulgaria in connection with an alleged antitrust breach
■ Advised AES on State aid issues relating to its coal-fired operations
Partners & Senior Lawyers: Georgi Spasov, Kremena Yaneva
Key Clients: MTG Modern Times Group, Energo-Pro a.s., CEZ, Shell and AES Contacts: Georgi Spasov, Kremena Yaneva
Tel: +359 2 981 0200
Emails: [email protected], kremena. [email protected]

Energy & Infrastructure:
3 partners, 4 fee earners

Power:
■ Acted for all Bulgarian subsidiaries of The AES Corporation in connection with their financing, construction, commissioning and operation of the 670 MW (net) Maritza East 1 coal-fired power plant and the 156 MW St Nikola Wind Farm (Bulgaria's largest), collectively Bulgaria's largest foreign investment since the fall of communism in 1989
■ Acted for all Bulgarian subsidiaries of AES Solar Energy Ltd (a joint venture between The AES Corporation and a subsidiary of the Carlyle Group) in connection with their financing, construction, commissioning and operation of the 23 MWp (net) total installed solar PV capacity
■ Acted for Bulgarian Energy Holding EAD in connection with various energy projects and associated contractual matters most recently on their financial advisory and structuring agreements with HSBC relating to NPP Belene (Bulgaria's largest project to date)
■ Acted for Groupe ADP/TAV in connection with its bid for the Sofia Airport concession tender
■ Acted for Standard Bank Plc, Group Five Infrastructure Developments (Pty) Limited and Next Power Limited in connection with the 114 MW Combined Cycle Power Plant to be built on a brownfield site outside of Sofia
■ Acted for China Development Bank in connection with its financing for two (79 MW in total) solar parks in central Bulgaria
■ Acted for IFC, OPIC and UniCredit Bank Austria in connection with their financing and refinancing of the 60 MW solar PV plant built and operated by ACWA and First Reserve near Karadzhalovo village in Southern Bulgaria (Bulgaria's largest solar park)

Pipelines:
■ Acted for South Stream Bulgaria AD on the development, financing and construction of the South Stream gas pipeline project
■ Acted for the project company on the NABUCCO gas pipeline project
■ Acted ICGB AD on the Bulgaria-Greece gas interconnector project
■ Acted for Bonatti S.p.A. on the Bulgarian section of the TurkStream gas pipeline project

Resources:
■ Acted for Anadarko, Inc on its preliminary interest in off-shore oil and gas drilling tenders
Partners: Vassil Hadjov, Boyko Bratanov
Key Clients: AES Corporation, Group Five, OAO Gazprom, BEH EAD, Groupe ADP, TAV
Contacts: Vassil Hadjov (Energy), Georgi Spasov (Infrastructure)
Tel: +359 2 980 1808
Emails: [email protected], [email protected]
Ranked Offices
Provided by Spasov & Bratanov Lawyers' Partnership
Spasov & Bratanov Lawyers' Partnership rankings
Europe Guide 2022
Filter by
Bulgaria
Banking & Finance
1 Department
3 Ranked Lawyers
Corporate/Commercial
1 Department
1 Ranked Lawyer
Energy
1 Department
1 Ranked Lawyer