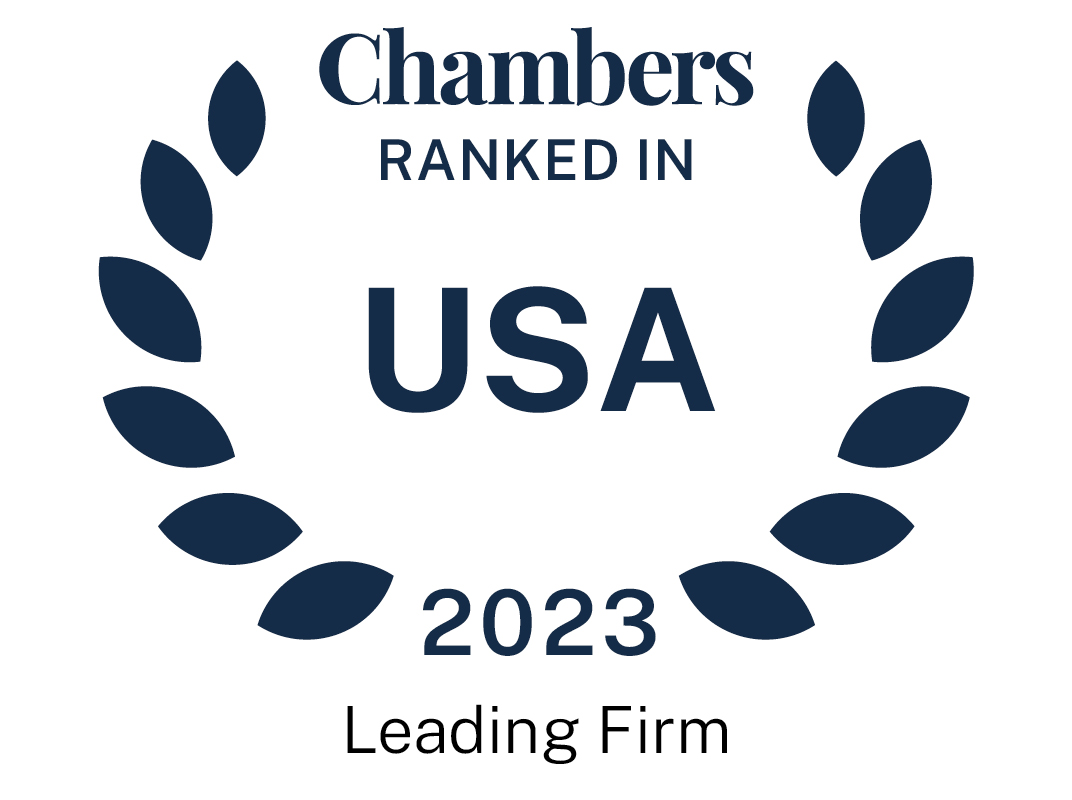 About
Provided by Sher Tremonte LLP
USA
Firm Details:
Number of partners: 8
Number of lawyers: 18
Languages: English, Chinese, Spanish

Firm Overview:
Sher Tremonte is one of New York City's premier litigation boutiques representing companies and individuals in high-stakes white collar matters and complex commercial disputes. A wide range of sophisticated clients – businesses, entrepreneurs, executives, and other professionals – rely on Sher Tremonte to provide creative and thoughtful advice, and whenever possible, avoid litigation altogether. In court, Sher Tremonte has consistent success. Dedicated to advancing their clients' interests, and committed to rigorous and fierce advocacy, Sher Tremonte's lawyers have a proven track record at trial, on appeal, and in arbitrations and mediations.

Main Areas of Practice:

White Collar Defense:
Sher Tremonte's lawyers have decades of experience representing executives, public officials and businesses in connection with criminal investigations and prosecutions, and in regulatory enforcement proceedings, including the SEC, CFTC and FINRA. Sher Tremonte has wide-ranging and deep experience representing individuals and companies in international, state, and federal criminal matters, including cases involving allegations of tax fraud, wire fraud and honest services wire fraud, insider trading, money laundering, foreign corrupt practices, bank fraud, RICO, securities fraud, immigration fraud, and campaign finance and election fraud. Sher Tremonte has a unique track record of persuading prosecutors to decline to prosecute, to drop charges – either outright or pursuant to deferred prosecution agreements – or to offer misdemeanor or reduced charges in favorable plea deals. In court, Sher Tremonte lawyers have obtained numerous jury acquittals, won pretrial motions to dismiss, and consistently achieved favorable sentencing outcomes.

Internal Investigations:
Sher Tremonte's partners include a former federal prosecutor, a former SEC enforcement lawyer, a former federal defender, a former special assistant district attorney, and a current FINRA arbitrator. Drawing on this broad experience, Sher Tremonte routinely conducts internal investigations on behalf of corporations, boards of directors and special committees, governmental entities, non-profit organizations, and educational institutions. The firm's investigations have covered a wide range of sensitive allegations, including securities fraud, accounting fraud, foreign corrupt practices, insider trading, market manipulation, anti-competitive market practices, tax fraud, and economic espionage.

Complex Business Litigation:
Sher Tremonte represents companies and individuals in complex business disputes arising in a wide variety of industries, including finance, health care, insurance, real estate, entertainment, e-commerce, communications, alternative energy, and hospitality. With broad experience in both state and federal courts, as well as domestic and international arbitrations, the firm's lawyers have achieved excellent outcomes for clients in controversies involving complex corporate transactions, employment disputes, defamation and media-related matters, trade secrets, investment losses, and dissolution of partnerships or other closely-held joint ventures. The firm also has particular experience in actions pursuing statutory claims that can support enhanced recovery options, including under RICO, unfair competition and antitrust laws, faithless servant claims, and fraudulent conveyance statutes.

Cybercrime and Privacy Litigation:
Sher Tremonte is actively involved in matters involving cybercrime, Internet fraud, cryptocurrency, economic espionage and privacy litigation. The firm's lawyers are leading voices on trends in these areas of law and have advised clients on a range of matters concerning the Computer Fraud and Abuse Act, the Driver's Privacy Protection Act, the Stored Communications Act and the Economic Espionage Act.

Healthcare Litigation:
The firm has extensive experience handling legal disputes and investigations for healthcare industry clients. Sher Tremonte lawyers routinely represent managed care organizations in high stakes provider disputes, including over reimbursements, Prompt Pay claims, and contract termination. The firm has also handled numerous fraud recovery matters in the healthcare space, including matters involving physicians, diagnostics and testing centers, clinical laboratories and home health care agencies. Sher Tremonte lawyers have defended, prosecuted and advised healthcare clients with respect to a wide array of legal obligations, including the False Claims Act, the Anti-Kickback Statute, the Stark Law, and HIPAA.
Ranked Offices
Provided by Sher Tremonte LLP
Sher Tremonte LLP rankings
USA Guide 2023
Filter by
New York
Litigation: Specialist Firms in White-Collar Crime & Government Investigations
1 Department
Department
Litigation: Specialist Firms in White-Collar Crime & Government Investigations
Litigation: White-Collar Crime & Government Investigations
4 Ranked Lawyers
Lawyers