About
Provided by Quadrant Chambers
Global
Firm Details:
Heads of Chambers: Poonam Melwani KC
Chief Operating Officer: Peter Blair
Senior Clerk: Simon Slattery
Number of tenants: 75
Firm Overview:
Quadrant Chambers is widely recognised as being one of the leading commercial sets. Quadrant's barristers provide outstanding advocacy in court, arbitration and inquiries, and expert advice across the whole spectrum of commercial law, both nationally and internationally. The set also offers highly experienced arbitrators, mediators and expert witnesses. Quadrant members are renowned for their approachability, responsiveness, for working closely with their clients and for being aware of their concerns and priorities. Chambers has a highly motivated support team of clerks and administrative staff who are noted for their commitment to providing the highest level of support and service to all with whom they work. Quadrant has a modern and flexible attitude to structuring fees.
Work Undertaken:
Quadrant Chambers holds a pre-eminent position as one of the leading international commercial disputes sets. Quadrant Chambers are market leaders with a reputation for excellence in their main areas of focus: aviation, banking, commercial disputes, commodities, energy, insurance, international arbitration, shipping and shipbuilding and offshore construction. Members of chambers and arbitrator members also accept appointments as inquiry chairs, arbitrators and mediators.
International:
A large proportion of Quadrant's work is for international clients or involves international commercial law. Members have appeared as advocates and expert witnesses before courts and tribunals worldwide and several have been called to the bars of other jurisdictions. Quadrant works with clients across the world.
Poonam Melwani KC (1989) (KC-2011)
Michael N Howard KC (1971) (KC-1986)
Lionel Persey KC (1981) (KC-1997)
Simon Rainey KC (1982) (KC-2000)
Luke Parsons KC (1985) (KC-2003)
Nigel Jacobs KC (1983) (KC-2006)
Simon Croall KC (1986) (KC-2008)
Nigel Cooper KC (1987) (KC-2010)
Paul Downes KC (1991) (KC-2010)
Robert Thomas KC (1992) (KC-2011)
Chirag Karia KC (1988) (KC-2012)
James M Turner KC (1990) (KC-2013)
Michael Davey KC (1990) (KC-2014)
John Russell KC (1993) (KC-2014)
Guy Blackwood KC (1997) (KC-2014)
Michael Nolan KC (1981) (KC-2015)
John Passmore KC (1992) (KC-2015)
John Kimbell KC (1995) (KC-2015)
Robert-Jan Temmink KC (1996) (KC-2017)
Thomas Macey-Dare KC (1994) (KC-2018)
Yash Kulkarni KC (1998) (KC-2018)
Chris Smith KC (1999) (KC-2019)
Stewart Buckingham KC (1996) (KC-2020)
Jeremy Richmond (2000) (KC-2020)
Nichola Warrender (1995) (KC-2021)
Matthew Reeve KC (1987) (KC-2022)
Nevil Phillips (1992)
Alexander Uff (1998)
Claire Stockford (1999)
Ruth Hosking (2002)
Nicola Allsop (2002)
James Shirley (2002)
Caroline Pounds (2003)
Paul Toms (2003)
Emmet Coldrick (2004)
Paul Henton (2004)
Saira Paruk (2004)
Turlough Stone (2004)
David Semark (2002)
Emily Saunderson (2005)
Stewart Chirnside (2005)
Gemma Morgan (2006)
Joseph Sullivan (2008)
Gaurav Sharma (2006)
Natalie Moore (2007)
Benjamin Coffer (2008)
Stephanie Barrett (2008)
Claudia Wilmot-Smith (2008)
Peter Stevenson (2008)
Henry Ellis (2008)
Christopher Jay (2009)
Ben Gardner (2010)
Andrew Leung (2010)
Simon Oakes (2010)
Mark Stiggelbout (2011)
Tom Bird (2011)
Joseph England (2011)
Andrew Carruth (2013)
Max Davidson (2013)
Michael Proctor (2013)
Koye Akoni (2014)
Craig Williams (2014)
Jamie Hamblen (2017)
William Mitchell (2017)
Tom Nixon (2017)
Robert Ward (2018)
Celine Honey (2019)
Benjamin Joseph (2019)
Jakob Reckhenrich (2019)
Maya Chilaeva (2020)
Lydia Myers (2020)
Joseph Gourgey (2021)
Sam Mitchell (2021)
Tom Hall (2022)
Caleb Kirton (2022)
Ranked Offices
Provided by Quadrant Chambers
Quadrant Chambers rankings
Global Guide 2023
Filter by
Asia-Pacific Region
International Arbitration - The Bar
2 Ranked Barristers
Silks (KC)
Global Market Leaders
International Arbitration - The English Bar
1 Set
6 Ranked Barristers
Set
International Arbitration - The English Bar
Silks (KC)
Juniors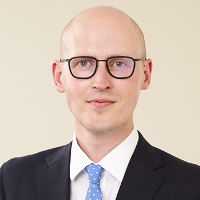 Singapore
Dispute Resolution: Arbitration: The English Bar
1 Ranked Barrister
Silks (KC)
UK
Dispute Resolution: Commercial
1 Set
9 Ranked Barristers
Set
Dispute Resolution: Commercial
Silks (KC)
Juniors