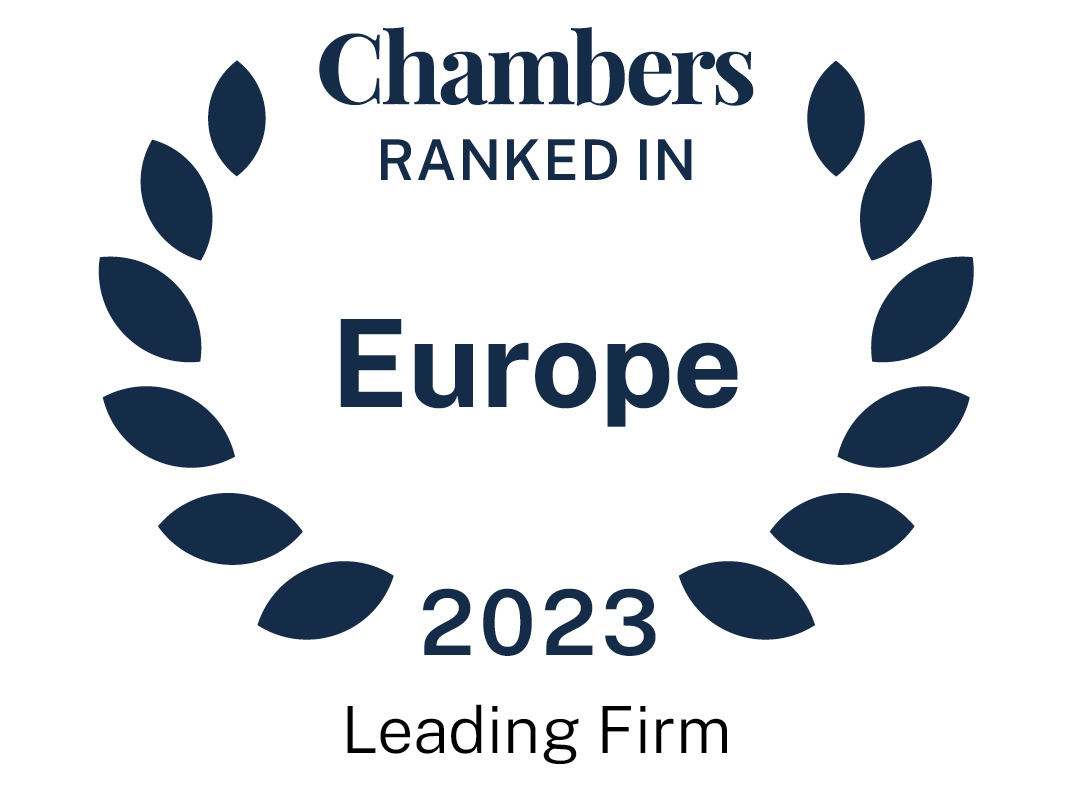 About
Provided by POELLATH
Europe
Managing Partners: Eva Nase, Peter Peschke, Amos Veith
Number of partners: 36
Number of lawyers: more than 150
Firm Overview:
POELLATH is an international business and tax law firm with over 150 experts in Berlin, Frankfurt and Munich. It stands for market-leading, high-end advice on transactions and asset management. The firm offers legal and tax advice from one source. It not only knows the law, but shapes the best practice in the market together with its clients. POELLATH uses its proven expertise and its understanding of economics to develop resilient and innovative solutions for its clients. In doing so, the firm increasingly uses Legal Tech products that it has developed. POELLATH's partners are members of supervisory and advisory boards of well-known companies. They are regularly listed in national and international rankings as leading advisors in their fields of expertise.
Main Areas of Practice:
M&A /Private Equity:
Over the last 30 years POELLATH professionals have advised on a great number of major domestic and international transactions. A team of specialists provides comprehensive advice in all areas related to M&A, private equity/venture capital and real estate. Domestic and international surveys confirm POELLATH's market-leading transactional practice in Germany, including advice on management investments, restructuring, financing and competition law.
Key Clients: Brockhaus Technologies AG, Equistone Partners Europe, EQT Partners, EMERAM Capital, Elvaston Capital, Genui, Gimv, Investcorp, Oaktree Capital, Pinova, SevenVentures.
Contact: Jens Hörmann, Eva Nase
Tel: +49 89 24240 278, +49 89 24240 280
Email: [email protected]; [email protected]
Venture Capital:
POELLATH is a market leader in venture capital advice in Germany and advises on all areas related to venture capital financing and transactions, from the seed phase up through a successful exit. POELLATH represents venture capital firms and funds, institutional investors, business angels, emerging growth companies and strategic corporate investors. In particular, the firm's experience includes financing rounds, exit transactions, tax planning and strategy.
Key Clients: ABN Amro Ventures, Cusp Capital, DN Capital, JP Morgan, Lakestar Ventures, Mangrove Capital Partners, SAP Fioneer, Solarisbank AG, Trumpf Ventures, Zeiss Ventures.
Contact: Michael Inhester, Christian Tönies
Tel: +49 89 24 240 373
Email: m[email protected]; [email protected]
Corporate:
POELLATH advises on corporate law, and group company law, capital market rules, corporate litigation, reorganisations and compliance. POELLATH advises publicly listed and private companies on preparing and conducting their general and shareholder meetings on all matters, e.g. mergers, spin-offs and hive-downs, conversions of legal form, e.g. into a European stock corporation (SE); and on all corporate advisory matters related to management and supervising bodies (corporate governance). A further core area is advice on public takeovers with subsequent corporate integration (taking private).
Key Clients: Baywa AG, Deutsche Telekom AG, Eckert & Ziegler Medizintechnik, Fiege Group, GERRY WEBER Holding AG, Giesecke + Devrient Group, Groz-Beckert, KME Group, PUMA SE, Nemetschek SE, Shareholders of Porsche Automobil Holding SE, Wacker Neuson SE.
Contact: Eva Nase
Tel: +49 89 24240 280
Email: [email protected]
Private Funds:
POELLATH has a market leading private funds practice in Germany. As part of one of the largest and most sophisticated fund formation practices in continental Europe, our professionals represent and counsel sponsors and investors of private funds worldwide. POELLATH advises on primary and secondary funds pursuing all major alternative investment strategies in a variety of markets, mainly private equity (buy-out, venture capital), debt, real estate and infrastructure. POELLATH provides full service on all complex legal, tax, contract, corporate and regulatory issues. POELLATH advises the general partners, sponsors and managers as well as investors.
Key Clients: Allianz Global Investor, Ampega Asset Management, AUCTUS Capital Partners, Ares Management, capiton, Cavalry Ventures, Capnamic Ventures, Cusp Capital, DPE Deutsche Private Equity, EIB, ECE Real Estate Partners, European Investment Fund (EIF), High-Tech Gründerfonds (HTGF), LGT, Palladio, SWANCap.
Contact:Amos Veith
Tel: +49 69 247047 17
Email: [email protected]
Real Estate:
Real estate transactions are a key sector of POELLATH. The firmmainly advises institutional investors on major investments. POELLATH's services comprise all phases of the sale, acquisition and financing of real estate, including portfolio transactions for commercial and/or residential real estate and project developments. The firm's in-depth experience from high-profile transactions guarantees state-of-the-art and interdisciplinary advice on corporate and finance as well as all relevant tax matters.
Key Clients: Hines, ZBI, LBBW, Credit Suisse, Quantum, CA Immo, Deutsche Wohnen
Contact: Stefan Lebek, Matthias Durst
Tel: +49 30 25353 440, +49 (30) 25353-777
Email: [email protected]; [email protected]
Tax:
In all commercial activities, the development of beneficial tax strategies and solutions is one of the key factors that determine the success of an investment. POELLATH professionals specialise in the tax implications in the firm's primary areas of expertise, transactions and asset management, succession and wealth planning,and private equity, or are experts conversant with all tax aspects of their own specialties.
Key Clients: Apax Partners, Bain Capital, Deutsche Private Equity (DPE), EMERAM Capital, EQT Partners, MAXBURG Capital, TLG, Union Investment, Waterland.
Contact: Michael Best
Tel: +49 89 24240 470
Email: [email protected]
Dispute Resolution/Litigation/Arbitration:
POELLATH offers state-of-the-art expertise in all fields of corporate litigation, such as shareholder actions and invalidity lawsuits against resolutions of general meetings, appraisal proceedings, as well as claims for damages against members of corporate bodies. POELLATH further focus on complex, high-end disputes in all areas of M&A, in both litigation and in international and German arbitration proceedings.
Contact:Eva Nase
Tel: +49 89 24240 280
Email: [email protected]
Private Clients:
POELLATH specialises in providing holistic advice to high-net-worth individuals, especially family entrepreneurs and their mostly complex international asset structures. The firm's clients can expect advice that comprehensively considers not only all legal aspects but - as experience shows - also all personal aspects that family life itself, and the life of an entrepreneurial family in particular, entails. The private clients team therefore brings together specialists from the fields of corporate law, inheritance and family law and, above all, tax law in order to quickly and efficiently grasp all the individual needs of the clients and to be able to provide them with highly qualified advice.
Contact: Christoph Philipp
Tel: +49 89 24240 222
Email: [email protected]
Ranked Offices
Provided by POELLATH
Contributions
5 Contributions provided by POELLATH
Slide 1 of 3
Trends and Developments | Germany
Digitalisation and environmental, social and governance (ESG) remain the dominant topics in recent...
Law and Practice | Germany
The general counsel's comprehensive guide | Germany
Slide 2 of 3
Law and Practice | Germany
The general counsel's comprehensive guide | Germany
Law and Practice | Germany
The general counsel's comprehensive guide | Germany
POELLATH rankings
Europe Guide 2023
Filter by
Germany
Corporate/M&A: Mid-Market
1 Department
3 Ranked Lawyers
Department
Corporate/M&A: Mid-Market
Lawyers
Investment Funds
1 Department
2 Ranked Lawyers
Department
Lawyers
Private Equity
1 Department
2 Ranked Lawyers
Department
Lawyers
Private Equity: Venture Capital
1 Department
1 Ranked Lawyer
Department
Private Equity: Venture Capital
Lawyers
Real Estate
1 Department
2 Ranked Lawyers
Department
Lawyers
Department
Tax: Consultants
1 Ranked Lawyer
Lawyers
Articles, highlights and press releases
1 item provided by POELLATH