about
ranked departments
Ranked Lawyers
ranked offices
Firm profile for Global 2021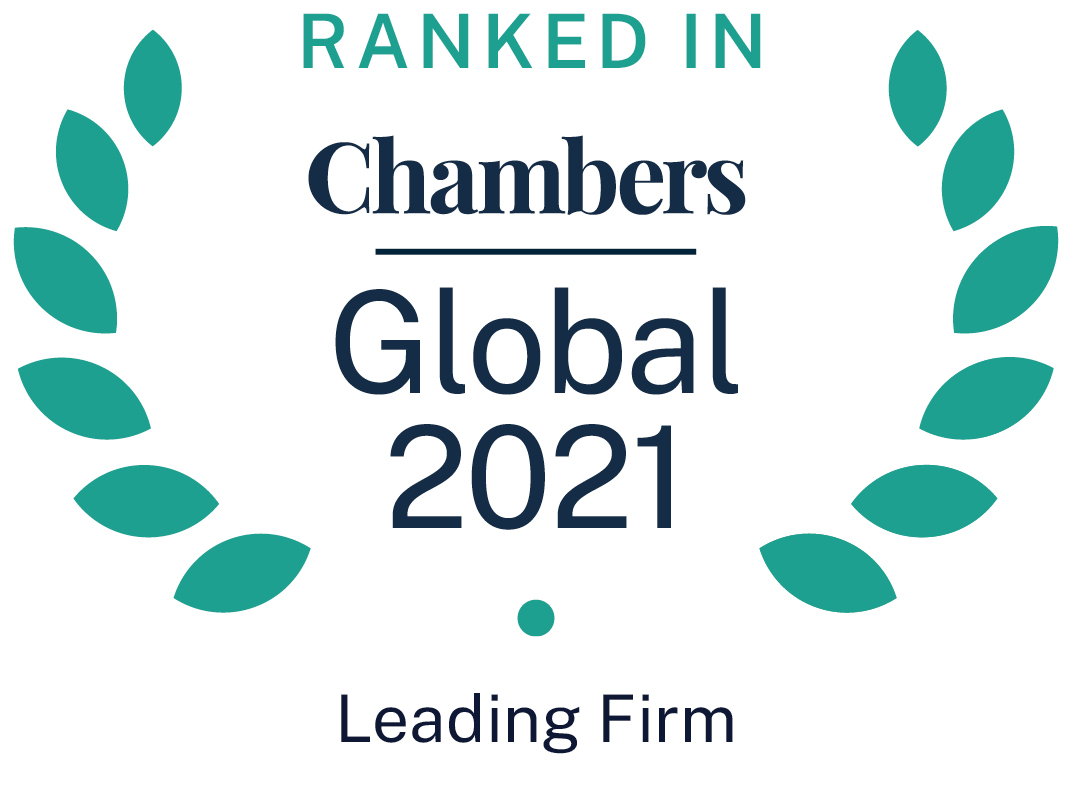 This firm is also ranked in:
Canada 2022
High Net Worth 2021
FinTech 2021
About
This content is provided by Osler, Hoskin & Harcourt LLP.
Managing Director and Chief Executive: Doug Bryce
Co-Chairs: Shahir Guindi, Dale Ponder
Number of partners worldwide: 217
Number of lawyers worldwide: 441 (Including partners)

Firm Overview:
Osler is a leader in Canadian business law with a singular focus – the success of your business. With an integrated network of offices in Toronto, Montréal, Calgary, Ottawa, Vancouver and New York, the firm has an undisputed reputation for solving problems, removing obstacles and providing the answers you need, when you need them.

Osler is recognised for the breadth and depth of its practice in business law and is consistently ranked as one of Canada's top firms. Proactive, pragmatic, experienced, innovative and collaborative, the firm's team of over 400 lawyers is driven by the specific needs of their clients. Osler's professionals do everything necessary to maintain the position as one of Canada's leading business law firms, and consistently meet and exceed the expectations of their clients, colleagues, students, staff and communities.

The firm's practitioners go the extra mile to achieve the best possible outcome for their clients in every matter they handle. Osler invests in long-term relationships with a focus on understanding clients' businesses, including their changing goals, strategies and challenges. The firm works hard to stay at the forefront of emerging legal issues and developments that impact clients' businesses — and works even harder to keep them informed.

Main Areas of Practice:
Osler delivers practical advice, specialised knowledge and innovative solutions, no matter what you do or where you're going. With sophisticated and creative thinking, the firm helps organisations grow, protect and transform their businesses – worldwide.

Aboriginal Law:
Lawyers in Osler's environmental, regulatory and Aboriginal law practice understand the business challenges and legal obligations surrounding title, land rights, duty to consult and accommodation requirements, among other Aboriginal law issues.

Advertising & Marketing:
Leveraging its accumulated expertise, lawyers in Osler's marketing and distribution practice area regularly advise clients on the legal, regulatory and policy requirements and ramifications related to the complex and rapidly evolving digital advertising landscape.

Arbitration & ADR:
Osler's arbitration practice is designed to manage the clients' specific financial, reputational and business objectives (and risks) as privately and efficiently as possible. The firm is a recognised leader in ADR with broad expertise in a range of ADR techniques and procedures. Osler has represented clients across all major arbitration regimes and tribunals: International Chamber of Commerce, Canada's bilateral investment treaties, the London Court of International Arbitration, NAFTA dispute resolution panels, the Federal Court of Canada, International arbitration agencies, Canadian arbitration agencies, ad hoc arbitrations, the US Department of Commerce, the Indian Ministry of Commerce, China's Ministry of Commerce (MOFCOM), the Canadian Border Services Agency and The Canadian International Trade Tribunal.

Banking & Finance:
Osler's highly regarded banking and finance legal specialists have established the firm's position as primary counsel to some of Canada's largest financial institutions. By developing solid and collaborative relationships with US counterparts, the firm has the expertise and experience to help international clients finance the acquisition of assets and enterprises in Canada and assist on a variety of cross-border transactions.

Competition/Antitrust:
With increasingly rigorous international merger enforcement, transactions have become more challenging to execute, requiring the guidance of legal experts. The team of leading practitioners in Osler's competition/antitrust and foreign investment law group are at the forefront of emerging competition issues in Canada and abroad, and offer the insight required to complete business critical transactions.

Construction:
Osler's construction group advises on all types of commercial, industrial and institutional construction projects, infrastructure developments, public-private partnerships, alternative financing and procurement, energy, health, transportation and other projects. Clients benefit from many of the group's lawyers also being engineers who can offer both legal guidance and technical insight.

Corporate/Commercial Disputes & Class Actions:
Osler's national dispute resolution and risk management team solves business critical issues for organisations in Canada. Best known for handling complex corporate/ commercial disputes and multi-jurisdictional class actions, Osler defends clients on high-profile, precedent-setting,'bet-the-company' cases. The firm routinely acts on a range of disputes including constitutional and public law, corporate governance, securities, defamation, energy and natural resource, environmental, franchise, consumer protection, intellectual property, privacy, pension and benefits, product liability, financial and other regulatory investigations, professional negligence, and tax disputes.

Corporate Finance & Securities:
Osler counsels on private placements, public offerings and alternative listing methods such as reverse takeovers and CPC transactions. The firm's practitioners have extensive experience assisting a wide variety of clients with financing methods such as initial public offerings, conventional bought deals, overnight marketed offerings, multijurisdictional disclosure (MJDS) offerings, discrete shelf prospectus offerings of equity and debt and medium-term note (MTN) programs.

Corporate/M&A:
Both Canadian and international clients rely on Osler for its breadth and depth of expertise in corporate/M&A law. This bench strength is central to the firm's ability to complete complex transactions under tight timelines. Osler has played a key advisory role in many of the largest M&A transactions in Canada over the past several years.

Dispute Resolution & Litigation:
Osler offers clients the benefit of deep expertise in complex commercial litigation and dispute resolution. The firm regularly acts on a range of matters, including significant cross-border or multi-jurisdictional class actions and disputes involving corporate governance and securities, insolvency, product liability, pension and employment, competition and tax.

Employment & Labour & Pensions & Benefits:
Osler lawyers thoroughly understand the business and regulatory issues specific to different industrial sectors (including a range of small- and medium-sized companies and large global entities) and deliver clear, practical and results-oriented advice on all aspects of employment and labour law. In addition, with one of the largest and most experienced pensions and benefits law groups of any Canadian law firm, Osler combines wideranging expertise with specialised skills to provide clients with creative, solutions-driven results to meet their needs on both sides of the border.

Energy & Natural Resources:
Based in Calgary, Alberta – Canada's energy capital – Osler's highly regarded energy group has played an integral role in advising clients in many of the most significant and complex transactions and projects involving Canadian energy companies at home and abroad. In addition, Osler provides clients with strategic counsel and deep legal expertise in all aspects of the power sector including the procurement, development and financing of natural gas, co-generation, nuclear, hydro, wind and other generation projects, demand response and demand reduction projects, the development of transmission and distribution systems, M&A and regulatory matters.

Environment:
The environmental experts in Osler's environmental, regulatory and Aboriginal group provide seamless and efficient advice on environmental requirements that cross the Canada-US border. The firm's professionals help clients achieve their desired results by providing timely and strategic guidance in the context of an intricate and shifting environmental regulatory regime.

Franchising:
The team of professionals in Osler's franchise group has worked with domestic and international brands of all sizes, helping them navigate through the complexities of Canada's distinct — and evolving — franchise laws. The firm knows how to identify the various options and solutions, clarify challenges and provide clients with the most efficient path to meet their goals.

Health Care:
Osler's health industry group is uniquely positioned to meet the challenges and opportunities of today's rapidly developing health industry. The lawyers in this group have extensive expertise in providing seamless and integrated advice on all facets of a health industry client's complex and specialised needs.

Information Technology:
Osler's technology practice is internationally recognised for applying strong legal and business skills to find commonsense solutions. The team's experts offer specialised knowledge and deep experience that translate into advice that is practical, relevant and cost-effective.

Intellectual Property:
Clients rely on Osler's IP team for its deep legal knowledge, counsel, and scientific and technical expertise. The firm capitalises on its lawyers' in-depth understanding of the Canadian IP regime, as well as their solid appreciation of the differences between Canadian and US law to offer a full range of services, including patent and trade-mark prosecution, portfolio advice and management, litigation and advising on the IP aspects of business transactions.

International Trade:
Clients operating globally turn to Osler's international trade and investment law practitioners for astute guidance on strategic planning, critical compliance issues and dispute resolution.

Investment Funds:
Osler's investment funds and asset management group is a multi-disciplinary group of lawyers practising in the corporate, securities, tax and litigation fields. These lawyers work as a team to provide domestic and foreign clients of all sizes with the legal advice they need to meet their business objectives and satisfy their regulatory obligations.

Mining:
The firm acts for domestic and international mining companies of all sizes, specialties and stages of development. Osler's in-depth industry knowledge gives clients the support they need to achieve their operational and strategic objectives efficiently and cost-effectively.

Private Equity:
Osler's private equity group comprises legal professionals who have the expertise, relationships, experience and industry knowledge to advise private equity clients on a wide range of matters.

Projects: PPP & Infrastructure:
Osler's infrastructure group has advised on many of the most interesting and complex private and public infrastructure projects — utilising both traditional and P3/AFP delivery models — in various industries.

Public Procurement:
Osler's multi-disciplinary procurement team has extensive experience advising public and private sector clients across a wide range of industries on the unique legal aspects of procurement, tendering and requests for proposals (RFPs).

Real Estate:
Combining meaningful knowledge of regional issues with a comprehensive understanding of the industry trends shaping national and international markets, Osler's real estate group serves a broad range of domestic and international clients on a variety of transactions, including acquisitions, dispositions, pension fund investments, infrastructure and development projects.

REITs:
A market leader in corporate finance and securities, M&A and real estate, and the acknowledged Canadian legal powerhouse in tax, Osler has advised on some of the largest and most complex REIT transactions in Canadian history. Lawyers in Osler's multi-disciplinary group advise on all aspects of real property transactions, equity and debt offerings, tax structuring strategies, borrowing arrangements, legal and risk requirements for boards, issues affecting different asset types, and regulatory compliance.

Restructuring/Insolvency:
Osler's insolvency and restructuring group offers top-tier expertise in all aspects required to resolve the most complex business challenges. Using a team based, multi-disciplinary approach, the firm delivers innovative and integrated solutions for business critical matters.

Tax:
The Osler tax group is consistently recognised as a leading Canadian firm for tax planning and tax litigation. With more than 60 tax professionals, the group offers clients expert advice on a broad range of taxation matters of importance to their business interests, covering virtually every area of Canadian tax. Working in partnership with clients, Osler's practitioners develop sophisticated solutions to the most complex and important taxation issues and controversies.

White Collar:
Osler is one of the only law firms in Canada that operates an integrated risk management and crisis response practice. The firm regularly advises and represents corporations, senior corporate executives, and public officials in a wide range of federal and provincial investigations and prosecutions involving allegations of securities violations, anti-competitive conduct, foreign and domestic corruption, insider trading and market manipulation, environmental harm, taxation, and regulatory issues. Osler represents clients in proceedings involving provincial securities regulators in Ontario, Québec, Alberta and British Columbia, the Public Prosecution Service of Canada, the RCMP/Integrated Market Enforcement Teams, the Competition Bureau, self-regulatory authorities like IIROC and other federal and provincial financial regulators, as well as on numerous cross-border proceedings involving the SEC, the FBI and the US Department of Justice. Osler also conducts sensitive internal investigations for leading companies in almost every business sector.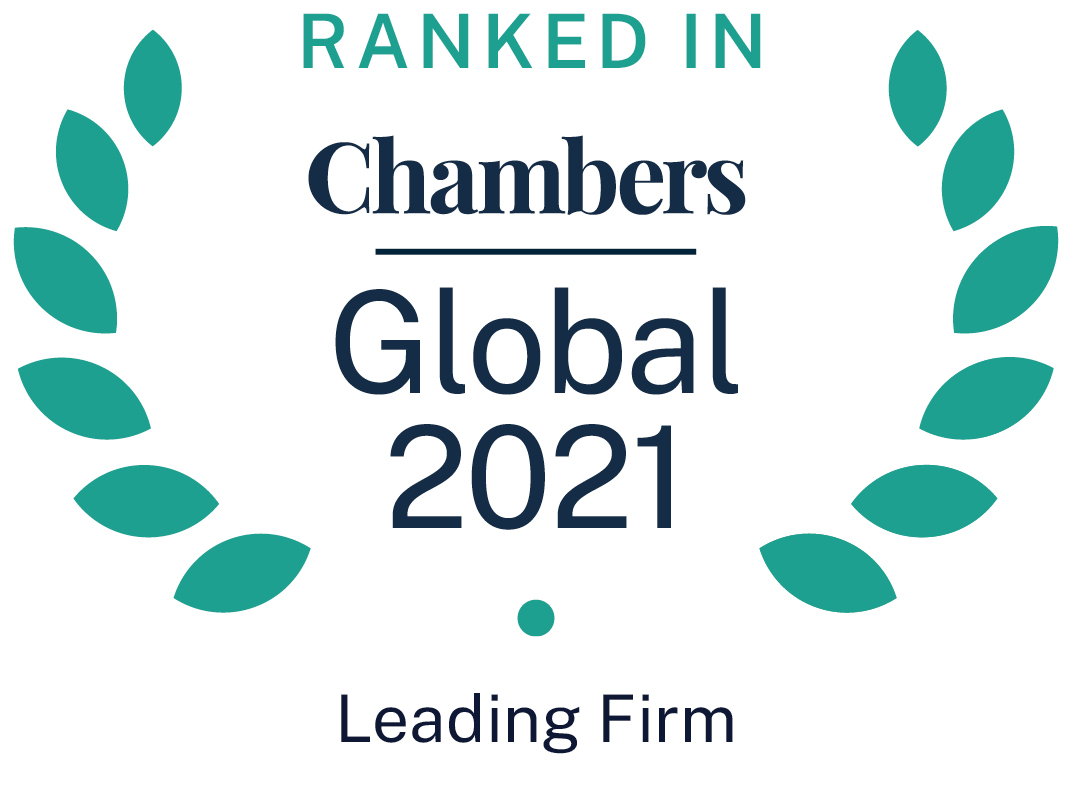 This firm is also ranked in:
Canada 2022
High Net Worth 2021
FinTech 2021
Contributions
Total 1 contributions
Articles, Highlights and Press Releases
Total 6 Articles, Highlights and Press Releases
Ranked Departments
Chambers Research is conducted by 200 Research Analysts, across 200 jurisdictions and provides nearly 6,000 rankings tables. Annually we collect hundreds of thousands of responses from clients, the majority via in-depth interview. Learn more about our methodology.
Find this firm's ranked departments based on your requirements using the Location, Practice Area or Band filter below.
Ranked Lawyers
Chambers Research is conducted by 200 Research Analysts, across 200 jurisdictions and provides nearly 6,000 rankings tables. Annually we collect hundreds of thousands of responses from clients, the majority via in-depth interview. Learn more about our methodology.
Find this firm's ranked individuals based on your requirements using the Location, Practice Area or Band filter below.
Ranked Offices
Chambers Research is conducted by 200 Research Analysts, across 200 jurisdictions and provides nearly 6,000 rankings tables. Annually we collect hundreds of thousands of responses from clients, the majority via in-depth interview. Learn more about our methodology.
Ranked Offices
Head Office

Head Office
100 King Street West
1 First Canadian Place
Suite 6200, P.O. Box 50
Toronto
Ontario
Canada
ON M5X 1B8
View head office profile