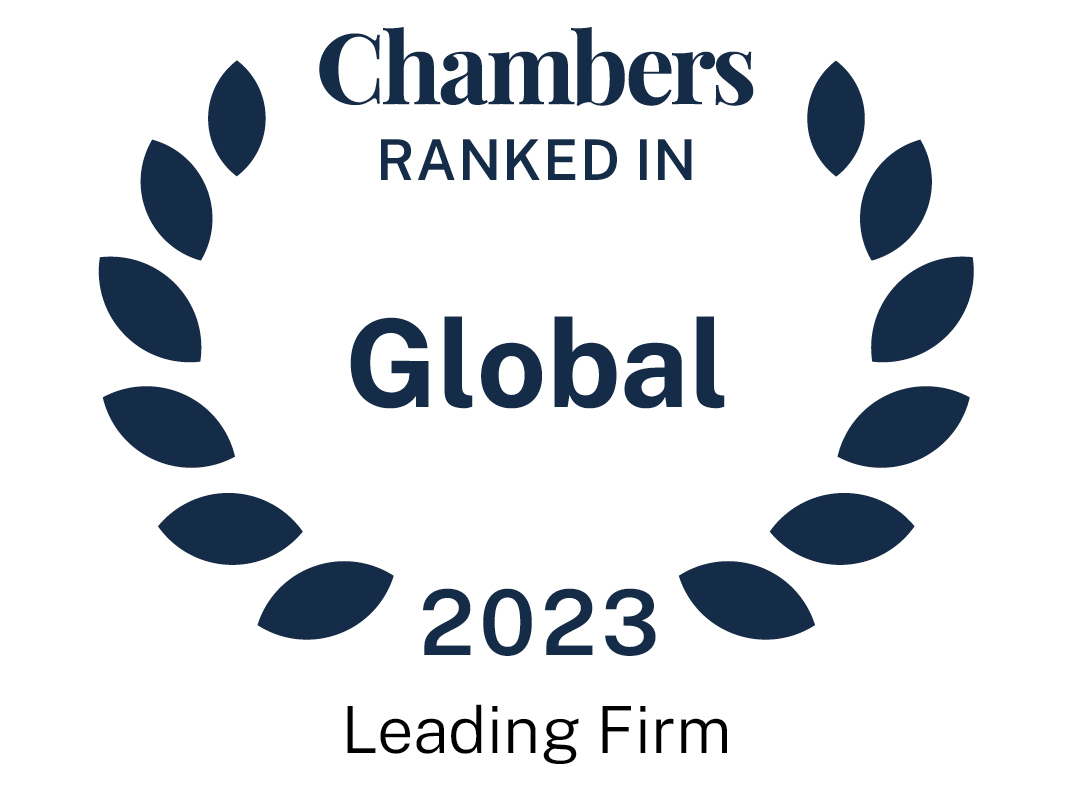 About
Provided by Momo-o, Matsuo & Namba
Global
Managing Partner: Mr. Junya Naito
Number of partners: 21
Number of lawyers: 56
Languages: English, Japanese and Chinese
Firm Overview:
Momo-o, Matsuo & Namba ("MMN") was established in 1989 by its three name partners, Mr. Shigeaki Momo-o, Mr. Makoto Matsuo and Mr. Shuichi Namba. The firm is often deemed "truly indispensable" based on its ability to meet the demands of a very diverse client base operating in an ever-changing world economy. MMN provides a complete array of corporate and commercial legal services to its domestic and multinational clients. The firm and its attorneys have received long-standing recognition for excellence in key practice areas such as complex litigation and international arbitration, general corporate and M&A, bankruptcy, antitrust and competition, real estate, labour and employment, and intellectual property including brand protection.
Practice Areas:
Antitrust & Competition
Banking & Financial Transactions
Bankruptcy & Reorganisation
Corporate Law & Commercial Transactions
Information Technology
Insurance
Intellectual Property
Labour & Employment
Litigation & Arbitration
Mergers & Acquisitions
Pharmaceutical Affairs
Real Estate
White-Collar Crime

Main Areas of Practice:
Antitrust & Competition:
MMN's antitrust practice is globally recognised. It handles investigations on domestic and international cases of alleged violations (administrative and criminal procedures) and associated appeal procedures, as well as attendant civil dispute procedures, often in collaboration and cooperation with specialists in the relevant country. MMN counsels on procedures for merger regulations and handles disputes relating to distribution policies, business collaborations and other business transactions.
Banking & Financial Transactions:
MMN drafts, reviews and provides advice on loan agreements and myriad other financial transactions. It assists in the development of new products for domestic and foreign banks, securities companies and insurance companies operating in the Japanese regulatory environment.
Bankruptcy & Reorganisation:
MMN is renowned for having handled numerous large-scale corporate reorganization cases. It regularly acts as court-appointed trustees in bankruptcy and corporate reorganisation cases.
Corporate Law & Commercial Transactions:
As one of MMN's core competencies, the firm routinely advises on various aspects of corporate and commercial transactions law. It advises on corporate-compliance matters including the establishment and maintenance of "helplines."
Information Technology:
The firm advises on legal issues and disputes across the IT industry including rights management, business tie-ups, the protection of personal information and legal issues surrounding e-commerce, IP, etc.
Insurance:
MMN is an industry-leader in advising multinational and domestic insurance companies on claims and on the development of new insurance products.
Intellectual Property:
MMN's anti-counterfeiting and brand management practice is globally recognised. It protects famous brand names and enforces trademarks and copyrights, particularly in the fashion industry, by devising and administering customised and comprehensive anti-infringement campaigns. It counsels on IP litigation and other disputes. The firm also advises on various types of licensing agreements for IP, including patent, know-how, trademark and copyright including computer software.
Labour & Employment:
MMN routinely represents the management of multinational and domestic companies on various employment issues including dismissal, sexual harassment, power harassment, transfer, demotion, wage reduction, temporary retirement, collective bargaining, etc.
Litigation & Arbitration:
MMN's international arbitration practice is globally recognised. The firm litigates and arbitrates both domestic and international actions across many industries. The majority of MMN attorneys have extensive experience handing complex litigation.
Mergers & Acquisitions:
MMN is renowned for its M&A practice. It routinely advises on transactions that include conducting legal due diligence and the negotiation and drafting of agreements for transactions relating to M&A, such as mergers, acquisition of stock or assets, stock exchanges, issuances of stock, stock options and other securities.
Pharmaceutical Affairs:
MMN advises its pharmaceutical clients on legal issues pertaining to clinical trials, CRO, licensing, distribution, R&D, collaborations and joint ventures. The firm provides representation in litigation and arbitration on disputes in the pharmaceutical industry.
Real Estate:
The firm counsels on real estate transactions, including sale, purchase and lease agreements, particularly those concerning overseas investments by Japanese individuals and corporations and foreign investments into Japan.
White-Collar Crime:
MMN defends and advises clients with respect to white-collar crimes under the Companies Act and antitrust and securities laws.
Ranked Offices
Provided by Momo-o, Matsuo & Namba
Contributions
1 Contribution provided by Momo-o, Matsuo & Namba
Slide 1 of 1
Trends and Developments | Japan
The enforcement of judgments in Japan, including any foreign judgment recognised as enforceable und...
Trends and Developments | Japan
The enforcement of judgments in Japan, including any foreign judgment recognised as enforceable und...
Momo-o, Matsuo & Namba rankings
Global Guide 2023
Japan
Dispute Resolution: Domestic
1 Department
2 Ranked Lawyers
Department
Dispute Resolution: Domestic
Lawyers