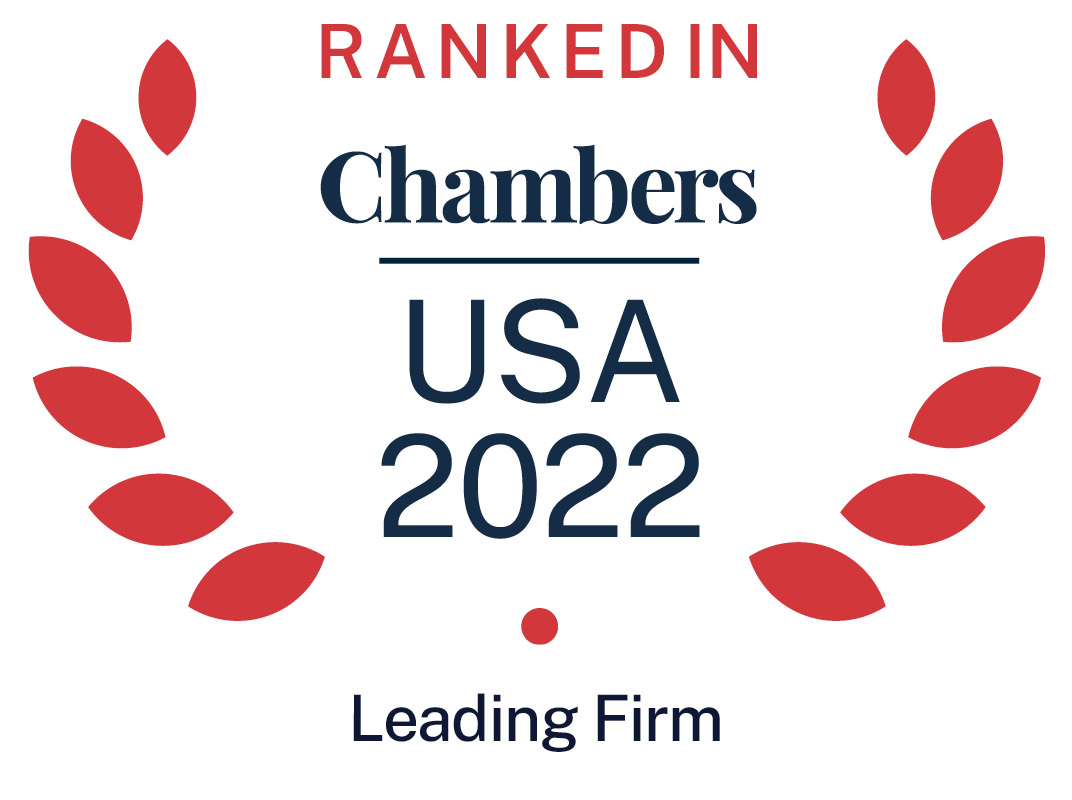 About
Provided by Miller & Martin PLLC
USA
Managing Partner: Scott Parrish
Number of Partners: 75
Number of Other Lawyers:44
Firm Overview:
Miller & Martin is a full-service law firm celebrating 155 years in practice. Our law firm helps businesses and individuals achieve their goals. Our diverse client base ranges from large, international organizations to start-up, entrepreneurial companies.
Client Industries:
Automotive, Construction, Financial Services (including banks, credit unions, financial institutions, trust companies, brokers-dealers and other lenders), Healthcare, Insurance, Life Sciences (including pharmaceutical, dietary supplement, medical device and other consumer product companies), Manufacturing, Real Estate and Transportation & Logistics
Main Areas of Practice:
Corporate / M&A:
Miller & Martin's Corporate attorneys represent public and privately held businesses in matters of day-to-day counseling and business advice, capital formation and structuring and implementing transactions. Our attorneys are experienced in all areas of business transactions including acquisitions and divestitures of public and private companies, joint ventures, structuring debt and equity investments, public offerings and going from a public to a private company.
Litigation:
Miller & Martin's Litigation team includes skilled and motivated attorneys and legal professionals with a long history of experience in high-stakes litigation, alternative dispute resolution, and risk and litigation management. The firm's litigators handle nearly every type of civil dispute arising in state or federal courts, as well as white-collar crime and government investigations and defense. Our attorneys also work as advocates, arbitrators and mediators and have designed dispute-management systems for large companies.
Labor & Employment:
Miller & Martin's team of nationally recognized labor and employment attorneys serve clients on a national, regional and local basis, handling a wide spectrum of matters that often arise within the workplace. Whether providing trusted counsel on day-to-day issues and compliance matters or handling employment litigation and complex class actions, our attorneys are equipped to assist in all areas of employment and labor relations.
Intellectual Property:
Miller & Martin's Intellectual Property team includes seasoned IP professionals with experience providing counsel for both breakthrough product developments and refinements of existing products and processes. Our IP team has helped strategically develop and manage worldwide patent and trademark portfolios as well as copyright registrations. In the event of infringement, Miller & Martin attorneys take action to protect intellectual property owner's rights or defend our clients against the claims of others, whether in federal district courts or in proceedings before the U.S. Patent and Trademark Office.
Real Estate Transactions:
Miller & Martin's Real Estate attorneys address a myriad of issues associated with any commercial real estate transaction. Our team of experienced lawyers regularly serves as lead counsel for clients acquiring, developing, financing, leasing, or disposing of all types of raw or improved property. Miller & Martin's leasing team is second to none, having represented sophisticated landlords and tenants in office, industrial and retail lease transactions. Our financial institutions team regularly serves as lead counsel to national and regional lending institutions in connection with complex loans secured by real property. Our financial clients routinely turn to us for front-end guidance on structuring secured debt and for ongoing assistance in servicing closed loans including, as required, modifications and enforcement.
Bankruptcy:
Miller & Martin attorneys in the Bankruptcy & Creditors' Rights Group work with a diverse set of clients on matters including business bankruptcy, insolvency issues, commercial litigation, enforcement actions and financial restructuring. They also represent clients in commercial bankruptcy cases and non-bankruptcy workouts, loan restructurings and enforcement actions.
Government Relations:
Miller & Martin's Government Relations group represents clients before Georgia and Tennessee government entities to help them attain their public policy objectives. Our representation has included extensive work on economic development, tax, utility, telecommunications, insurance and various other business matters.
Bond & Tax Incentives:
The Miller & Martin Bonds & Tax Incentives Group has been assisting international and domestic companies with incentive negotiations for more than 30 years. Companies who have decided to locate a new manufacturing, distribution or other commercial facility in the Southeastern United States or expand an existing facility have an opportunity to capture a lucrative incentive package negotiated with state and local governmental officials.
White Collar Crime and Government Investigations:
Representation of clients in connection with grand jury investigations and trials of various white-collar criminal matters, including prosecutions involving alleged antitrust violations, bank fraud, insider trading, income tax fraud, importation violations, Medicare fraud, immigration offenses, Foreign Corrupt Practices Act, and trading-with-the-enemy violations. We also have a significant presence in the False Claims Act arena, and have successfully defended clients in the healthcare, construction, and heavy manufacturing industries in the defense of such whistle blower claims.
Offices:
USA: Georgia
Regions Plaza Suite 2100
1180 West Peachtree Street, N.W.
Atlanta, GA 30309-3407
Phone: (404) 962-6100
USA: Tennessee
Volunteer Building Suite 1200
832 Georgia Avenue
Chattanooga, TN 37402-2289
Phone: (423) 756-6600
Truist Plaza Suite 1010
401 Commerce Street
Nashville, TN 37219-2449
Phone: (615) 244-9270
USA: North Carolina
2820 Selwyn Avenue Suite 818
Charlotte, NC 28209
Phone: (800) 275-7303
Miller & Martin PLLC rankings
USA Guide 2022
Filter by
Georgia
Corporate/M&A
1 Department
1 Ranked Lawyer
Department
Lawyers
Litigation: White-Collar Crime & Government Investigations
1 Department
1 Ranked Lawyer
Department
Litigation: White-Collar Crime & Government Investigations
Lawyers
Tennessee
Corporate/M&A
1 Department
1 Ranked Lawyer
Department
Lawyers
Intellectual Property
1 Department
2 Ranked Lawyers
Department
Lawyers
Labor & Employment
1 Department
1 Ranked Lawyer
Department
Lawyers
Litigation: General Commercial
1 Department
1 Ranked Lawyer
Department
Litigation: General Commercial
Lawyers
Litigation: White-Collar Crime & Government Investigations
1 Ranked Lawyer
Lawyers