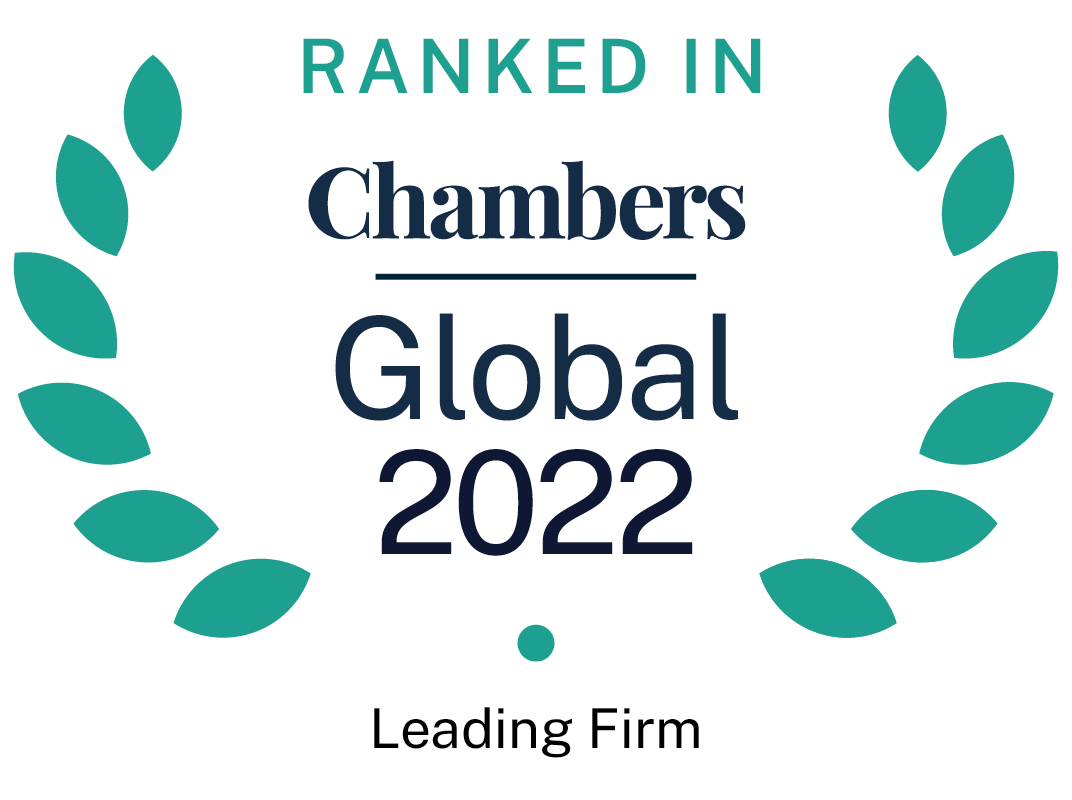 About
Provided by Manokore Attorneys
Global
Managing Partner: Jabulani Nhongo
Number of partners: 4
Number of lawyers: 12
Languages: English
Firm Overview:
Manokore Attorneys, a member of DLA Piper Africa, is a dynamic Pan-African law Firm with a core focus on corporate, commercial, and financial transactions, as well as infrastructure-related projects. The firm's wealth of knowledge and expertise equips it to hold fort on all manner of corporate transactions, enabling it to act confidently for various local and international corporate clients.
Over the last six years, Manokore Attorneys has achieved rapid recognition in the market as a firm that has clearly defined and dedicated practice groups (areas of specialisation) which are geared towards assisting clients in commercial transactions. The firm has established a reputation in the market as a "go to" firm for mergers & acquisitions and other commercial transactions, investment inflows from foreign capital source markets, and a comprehensive understanding of reinvestment in different spheres of the commercial sector, which are informed by its specialised areas of operation. The pedigree of the firm is its entrepreneurial culture which emanates from the founding partner's extensive previous experience as an in–house counsel for one of the largest conglomerates in Zimbabwe. This has helped the firm's growth where it has commercial lawyers who have a keen eye for entrepreneurial opportunities and have a firm understanding of operational aspects of the business world and of the macro economic challenges that affect the same. The firm's culture is further informed by its diverse corporate clientele, and the extensive international exposure of its lawyers who embrace international best practice in providing its clients with corporate legal advisory services. The firm's execution methodology is comprised of a combination of local developed competence as well as regular collaboration with international firms. These associations give it access to extensive skills and capacity to advise on both international and regional transactions.
Manokore Attorneys prides itself on providing personalised services to its select clients, with its core clients spanning across Africa, Asia, North-America and Europe and its footprint is growing. Manokore Attorneys has a good legal network which assists it in servicing an international investor network which is interested in exploiting opportunities in this region. The firm is a part of DLA Piper Africa, and in turn the DLA Piper global. Manokore Attorneys also collaborates extensively with some of the top African law firms in Africa. Through its strong connections and alliances, the firm is able to create an impressionable footprint which spans above and beyond our international borders.
Main Areas of Practice:  
Finance & Projects
4 Partners, 1 Consultant Partner
■ Advising Zimborders Consortium on a USD290 million groundbreaking PPP project for the Upgrading and modernisation of the Beitbridge Border Post following a competitive bidding process.
■ Advising a jersey-based investment company with interests in insurance, hotels, agrochemicals, property and technology in relation to the USD 36 million re-financing of a non-controlling stake in its subsidiary via a convertible debt investment offered by a regional DFI.
■ Advising Invictus (ASX Listed- https://www.invictusenergy.com/sg4571/) on the sole and pioneer upstream oil and gas project in Zimbabwe which involves lobbying for and drafting the introductory legal framework for oil & gas in Zimbabwe and entering into a Product Sharing Agreement.
Contact: Jabulani Nhongo
Key Clients: Invictus Energy, Frontera Capital B.V. V., Andalusia Investments t/a Zimborders, Oxford Holdings
Email: [email protected]
Intellectual Property & Technology
2 Partners based in Zimbabwe
■ Advising on the launch of Linear TV and VOD OTT services in Zimbabwe on behalf of a South African Company.
■ Advising on the drafting of user terms and conditions for a mobile payment systems company including issues relating to privacy.
■ Advising a private software development company in 4 IT projects with the Government of Zimbabwe ministries for the Design, Development, Supply, Implementation, Integrated and Maintenance of A fully Integrated Electronic Traffic, Vehicle Clearance and Firearm Management System (ETVCFMS) system; Revenue Billing Systems; and Integrated Transport Management Information Systems.
Contacts: Jabulani Nhongo, Ronald Mutasa
Email: [email protected]; [email protected]
Tax
1 Partner, 2 fee earners based in Zimbabwe
■ Providing a client with tax advice on importing products from four different ports of entry.
■ Advising a foreign client regarding VAT on imported services and assisting in obtaining VAT exemptions for a project of national importance.
■ Providing a corporate client with tax advice regarding a complex property transaction.
Contact: Jabulani Nhongo
Key Clients: Andalusia Investments t/a Zimborders, Exor Holdings, Spear Capital
Email: [email protected]
Real Estate & Property Development
1 Partner, 1 Consultant Partner and 3 fee earners
■ Advising an international agricultural company in negotiating a management and financial agreement
■ Advising a leading local property developer on one of the largest mixed use developments in Harare
■ Advising on the disposal of commercial properties as part of an acquisition by a foreign investor
Contact: Jabulani Nhongo
Key Clients: Cardinal Corporation, Standard Chartered Bank
Email: [email protected]
Corporate Services
1 Partner, 3 fee earners
■ Advising Redan Petroleum in respect of the acquisition by Puma Energy of a controlling stake of Redan Petroleum
■ Advising the Lesaf fre group in respect of i s acquisition of a controlling interest of the business of local yeast and fermentation manufacturer Anch or Yeast as a going concern
■ Advising Contango Holdings plc , a public limited company on the Main Market of the London Stock Exchange, on the acquisition of a 70% shareholding in Monaf Investments, a Zimbabwean company that holds the Lubu Coal Project under an exploration license
Contact: Jabulani Nhongo
Key Clients: Spear Capital, Mangwana Capital, Puma Energy, Lesaffre Zimbabwe, Contango Holdings plc
Email: [email protected]
Restructuring Services
2 Partners based in Zimbabwe
■ Advising Zimbabwe largest medical aid society in respect of the restructuring of its corporate structure and advising on the legal implications of pursuing such a restructuring exercise.
■ Advising Ariston Holdings, a company listed on the Zimbabwe Stock Exchange, in respect of a corporate restructuring involving the conversion of shareholder debt owed by Ariston Holdings Limited to Afrifresh Group (Proprietary) Limited and its wholly owned subsidiary, Origin Global Holdings Limited
■ Advising a Zimbabwean bank on a US$10 million debt security swap for inter related mining companies pursuant to a re-organisation of its corporate structure Contacts: Jabulani Nhongo; Ronald Mutasa
Key Clients: Mangwana Capital, Ariston Holdings, Spear Capital
Email: [email protected]; [email protected]
Mining & Energy
2 Partners, 1 fee earner based in Zimbabwe
■ Advising an ASX listed company on its acquisition of a controlling interest in Zimbabwe
■ Advising Sinohydro in a joint venture between itself and Zimbabwe Power Company
■ Advising a South Africa development finance institution on its investment into a phased 15M W solar project in Zimbabwe
Contact: Rainor Robinson and Farai Nyabereka
Key Clients: Sinohydro
Email: [email protected]; [email protected]
Regulatory & Compliance
2 Partners, 1 fee earner based in Zimbabwe
■ Application and obtaining of Exchange control approval from the Reserve Bank of Zimbabwe for various clients, particularly with regards to registration of foreign loan and debt-equity conversions
■ Conducting compliance and risk audits for clients and advising on regulatory risk management
Contacts: Farai Nyabereka
Key Clients: Reserve Bank of Zimbabwe, ZIDA (Zimbabwe Investment Development Agency
Email: [email protected]
Ranked Offices
Provided by Manokore Attorneys
Manokore Attorneys rankings
Global Guide 2022
Zimbabwe
General Business Law
1 Department
1 Ranked Lawyer
Department
Lawyers