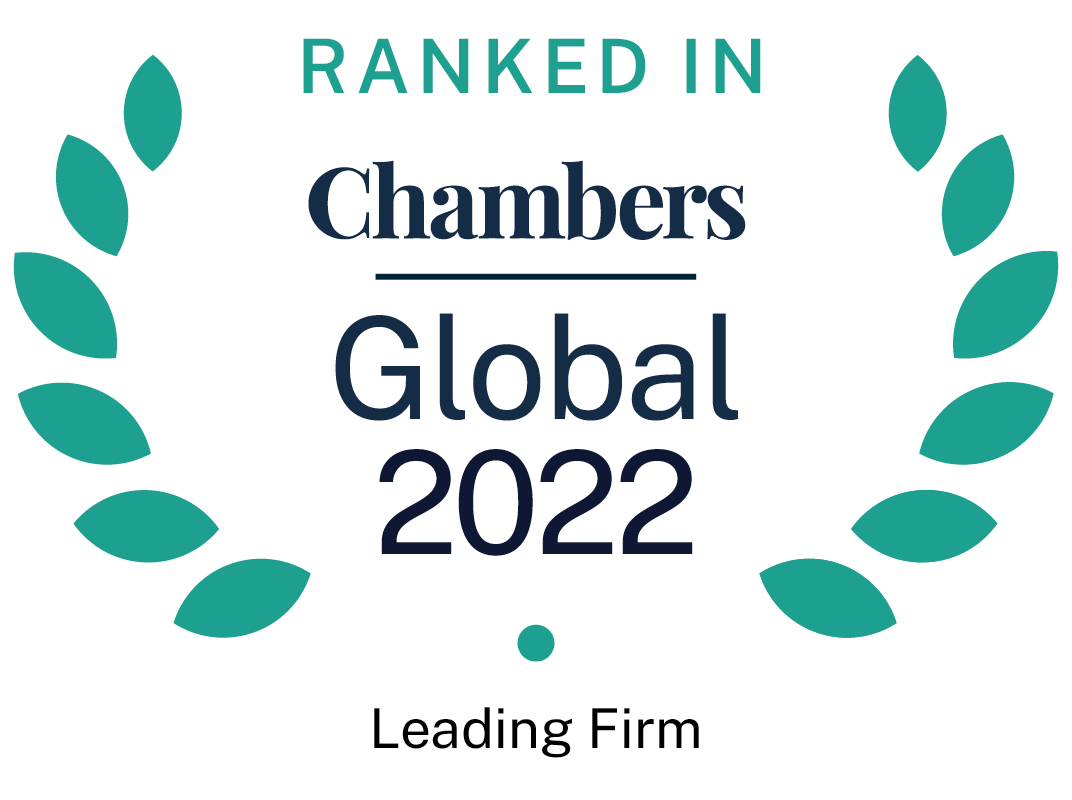 About
Provided by Lydian
Global
Managing Partner: Jan Hofkens
Number of partners: 14
Number of lawyers: 90
Languages: Dutch, English, French, German, Spanish
Firm Overview:
Lydian is a full-service Belgian business law firm with an Anglo-Saxon approach to practising law. Through a fine blend of transactional law expertise and litigation skills, the firm delivers straight to-the-point solutions that add true value. Lydian listens to what is important and provides practical and personalised advice in a constantly changing world. That requires fresh thinking and tech savviness combined with proven experience. The firm believes that when knowledge travels, opportunities arise. It thinks client-focused, acts fast and speaks frankly in a language that you understand. Lydian makes sense, not nonsense. Expect accessible personalities, open minds and a pragmatic bullet point approach.
From its offices in Brussels, Antwerp and Hasselt, Lydian works as an extension of your team. Its lawyers cherish a close client-lawyer relationship, while their sophisticated approach outperforms the service of many competitors. Lydian believes in integrity, authenticity and consistency. The firm's mission is to find solutions through excellent legal insight and strong business instinct. That is how it exceeds expectations, delivers consistent results and forges long-term relationships with industry leaders.
Practice & Business Areas: 
Commercial
Corporate
Dispute Resolution
Employee Fraud & Internal Investigation
Employment
Energy
Finance
Health
Information & Communication Technology
Information Governance & Data Protection (Privacy)
Insolvency & Restructuring
Insurance & Reinsurance
Intellectual Property (IP)
Life Science
Pensions
Ports & Logistics
Private Client Services
Private Equity
Public & Administrative Law
Real Estate
Real Estate Developers & Investors
Regulated Markets & Market Regulators
Tax
Telecommunications, Media & Technology
Main Areas of Practice: 
Commercial & Litigation:
The firm's commercial and litigation practice assists clients in all general commercial aspects of business. At the core of the department is a strong litigation practice and its lawyers have acted in some of the highest-profile cases. Lawyers from the department are renowned specialists in insurance, information and communication technology (ICT), information governance and data protection (privacy), intellectual property (IP) and life sciences.
Contacts: Annick Mottet Haugaard, Bastiaan Bruyndonck, Hugo Keulers, Yves Lenders, Sandra Lodewijckx, Jo Willems
Corporate & Finance:
The firm's corporate and finance lawyers assist businesses across the whole spectrum of corporate and finance work: M&A, acquisition finance, structured finance, joint ventures, private equity, capital markets, merger control, insolvency and restructuring, banking, regulatory finance and day to day corporate housekeeping. The firm assists clients in connection with both national and cross-border transactions both private and public.
Contacts: Peter De Ryck, Maxime Colle, Tom Geudens
Dispute Resolution:
Dispute Resolution issues are extremely diverse and require expertise in many areas of practice. The size of Lydian's dispute resolution team not only enables Lydian to offer clients a full range of services and support, but also makes sure that questions are handled by a specialist dedicated to the specific practice area that clients need. Each question, each issue, is pragmatically tackled. Clients are looking for no-nonsense answers, and this is exactly what this team delivers, always. Each lawyer in this team has a particular area of expertise, be it alternative dispute resolution (mediation, arbitration, etc.) or state court litigation.
Contacts: Hugo Keulers, Annick Mottet Haugaard, Yves Lenders, Jo Willems
Employment, Pensions & Benefits:
Clients rely on the employment practice for all matters of Belgian, European and international employment, social security and pension law. The firm is particularly known for its company restructurings and pensions practice. Lydian's lawyers have also acquired a solid reputation in discrimination in employment relations, whistleblowing cases, employee fraud, assisting senior executives and employment in the public sector.
Contacts: Jan Hofkens, Alexander Vandenbergen, Isabel Plets, Jurgen De Vreese
Information & Communication Technology:
The firm's information and communication technology (ICT) team advises clients (technology companies and corporate customers) on the full spectrum of technology matters. The combination of the team's in-depth knowledge of the industry together with its multi-disciplinary expertise in information technology (IT), outsourcing and technology contracts, e-commerce, e-communications regulation and projects, data protection (privacy) and intellectual property enables us to offer you a full range of services and support. The firm's ICT team is familiar with the challenges facing the technology sector, understands the dynamics of this fastpaced environment and can demonstrate thorough industry knowledge and international experience.
Contact: Bastiaan Bruyndonckx
Information Governance & Data Protection (Privacy):
The firm's information governance and data protection (privacy) team offers clients the best possible solutions and advice and is therefore your ideal partner. Together with the client, in an open and proactive atmosphere, its lawyers will work to find the solutions and opportunities the client is looking for. The team has specialist expertise in its field and has excellent contacts with the relevant authorities at European and local level.
Contacts: Bastiaan Bruyndonckx, Annick Mottet Haugaard, Isabel Plets
Intellectual Property:
All the lawyers of Lydian's intellectual property team have particular areas of expertise, whether in trademarks, patents, copyright, design, trade secrets and know-how, counselling or litigation, licensing, e-commerce, software, media and/or advertising.
Contact: Annick Mottet Haugaard
Real Estate, Environment & Regulatory:
The real estate, environment and regulatory practice represents clients in real estate and environment-related matters. The firm's public law experts also advise governments and private clients on all public law and regulatory issues. The team has specialist expertise in the fields of energy, ports and logistics, public contracts and real estate investment.
Contacts: Wouter Neven, Jens Debièvre
Tax:
Lydian's tax practice encompasses the very broad fields of tax consultancy and tax dispute resolution, whether on a stand-alone basis or as an integral part of the full legal service offered by Lydian. The firm's tax lawyers advise clients on how to comply with tax legislation whilst minimising the tax burden and structuring activities in a tax efficient way.
Contact: Geert De Neef
Clients:
Clients include a large number of high profile listed and non-listed Belgian and non-Belgian companies in all sectors of industry, as well as a large number of public sector clients.
Ranked Offices
Provided by Lydian
Contributions
4 Contributions provided by Lydian
Slide 1 of 2
Trends and Developments | Belgium
Law and Practice | Belgium
Slide 2 of 2
Trends and Developments | Belgium
The activity of insurance distribution in Belgium is regulated by Part 6 of the Insurance Act of 4...
Law and Practice | Belgium
The general counsel's comprehensive guide | Belgium
Lydian rankings
Global Guide 2022
Filter by
Belgium
Banking & Finance
1 Department
1 Ranked Lawyer
Department
Lawyers
Corporate/M&A
1 Ranked Lawyer
Lawyers
Dispute Resolution
1 Department
Department
Dispute Resolution: Litigation
1 Ranked Lawyer
Lawyers