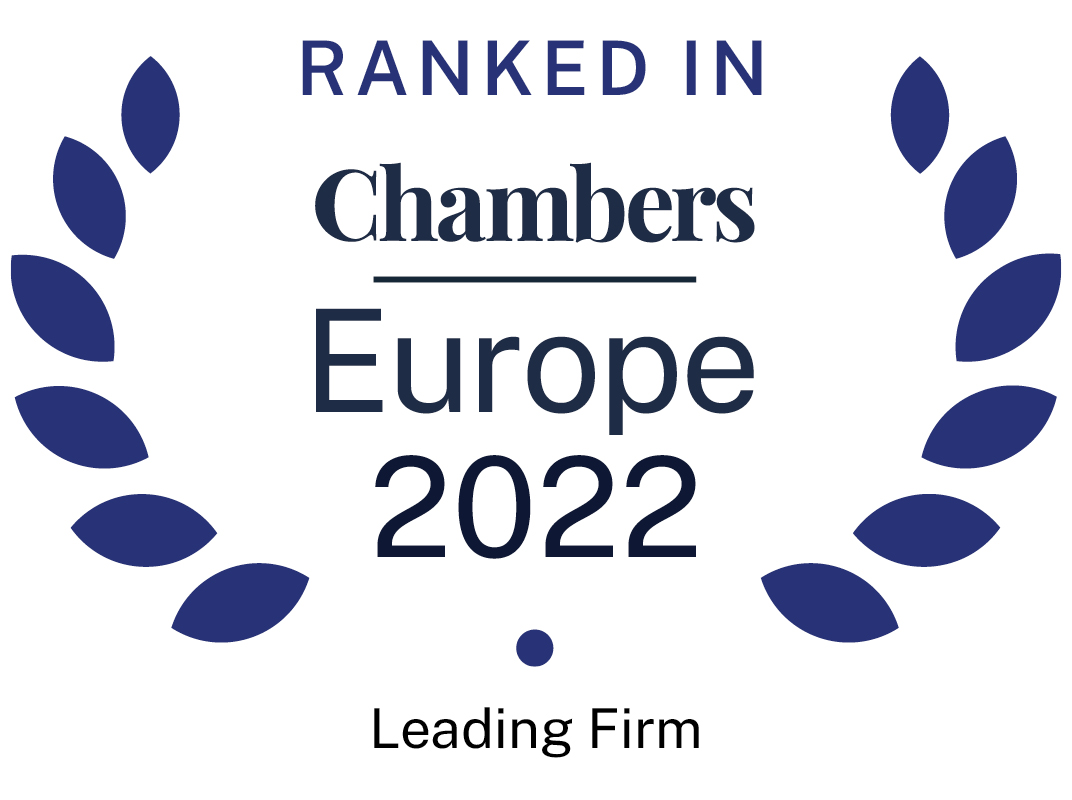 About
Provided by Ludwig + Partner Ltd.
Europe
Chairman: Dr Hubertus Ludwig
Managing Partners: Dr. Hubertus Ludwig, Thomas Ziegler, Daniel Dillier, Dr. Beatrice van der Haegen, Karolina Dobry
Number of partners: 5
Number of professionals: 13
Languages: English, French, German

Firm Overview:
Ludwig + Partner Ltd., Attorneys, is a boutique commercial law firm with a strong focus on national and international tax planning, real estate structuring and corporate law. The firm was established by four partners in 2011 who used to work together in the tax team of a major Swiss law firm in Basel. The tax partners all have 'big 4' experience.
The firm is built on continuity — both for client relationships as well as for employees. Using long-term relationships, the team members obtain experience from which the clients can daily profit; because really good solutions are simple and pragmatic. To be able to find them is the teams' daily challenge. The team of the firm consists of 13 professionals and six assistants. Eight of the professionals are admitted attorneys at law and five thereof Certified Tax Experts.
The firms' competence in the fields of law and tax are strengthened by a civil law notary and a chartered accountant.
All the firm's tax experts daily advise clients in various areas of tax law and have their individual focus and specializations. However, they are also all daily involved in the field of commercial law. This duality is intended because the clients can profit from the interdisciplinary knowledge and comprehensive optic which defines the firms' advice.
Ludwig + Partner Ltd. offers comprehensive advice in the fields of tax and commercial law, on a high level at fair local conditions.
Main Areas of Practice:
Tax Law National:
The tax experts of Ludwig + Partner Ltd. assist their clients in the sale and acquisition of companies, optimise the tax burden in national and international groups and plan reorganisations such as spin-offs, mergers, conversions and succession regulations. To do this the team members also always include the tax concerns of investors and their employees in their considerations. Where necessary all professionals negotiate with tax authorities and obtain binding tax rulings. The everyday business includes also demanding tax adjustments, obtaining tax holidays, negotiation of tax privileges or optimisation in calculating participation exemptions. Moreover the firm also represents clients in tax disputes involving complicated facts.
Contact: Dr Hubertus Ludwig, Thomas Ziegler, Daniel Dillier, Beatrice van des Haegen

Tax Law International:
The firm supports international companies in particular with inbound and outbound structures as well as the establishment of international financing structures, especially for acquiring real estate. From assisting various international clients the team members have well established contacts with professionals in different countries.
Contact: Dr Hubertus Ludwig, Thomas Ziegler, Daniel Dillier, Beatrice van des Haegen

Value Added Tax:
Value added tax is subject to continual change. Nevertheless clients receive current practical and understandable answers to their questions relating to value added tax – including the up to date practice and jurisprudence. For legal uncertainties the team members contact the responsible authorities and negotiate legally binding rulings. The team prepares complete concepts to structure national as well as cross border business processes and supports dynamically in their implementation.
Contact: Daniel Dillier

Real Estate:
Clients can build on the firm's competence in all phases of the investment cycle in real estate. The team members have many years of broad experience in the tax and legal representation of institutions and sellers and purchasers in the real estate business. The client segment reaches from domestic and foreign traded companies to private individuals who the firm comprehensively advises in portfolio transactions on the acquisition or sale of individual objects. In addition the team assists investors in the acquisition or sale of real estate companies and in the financing or refinancing of real estate investments.
Contact: Thomas Ziegler, Daniel Dillier, Beatrice van des Haegen

Corporate & Commercial/Notarial Services:
The Civil Law Notary is available to the clients for advice, planning and implementation of company and foundation occurrences, tailor-made marital and inheritance planning, including last will and testaments and estate planning as well as regulations for succession for business or real estate companies. Also reorganisations, changes in capital, liquidation and modification of corporate and commercial register matters for clients belong to the notary services. The notary assists also in real estate transactions in the cantons of Basel. Of course, at Ludwig + Partner Ltd. professionals from the areas of tax law, and notarisation always work hand in hand.
Contact: Karolina Dobry Oesch
Ludwig + Partner Ltd. rankings
Europe Guide 2022
Filter by
Switzerland
Tax
1 Department
2 Ranked Lawyers