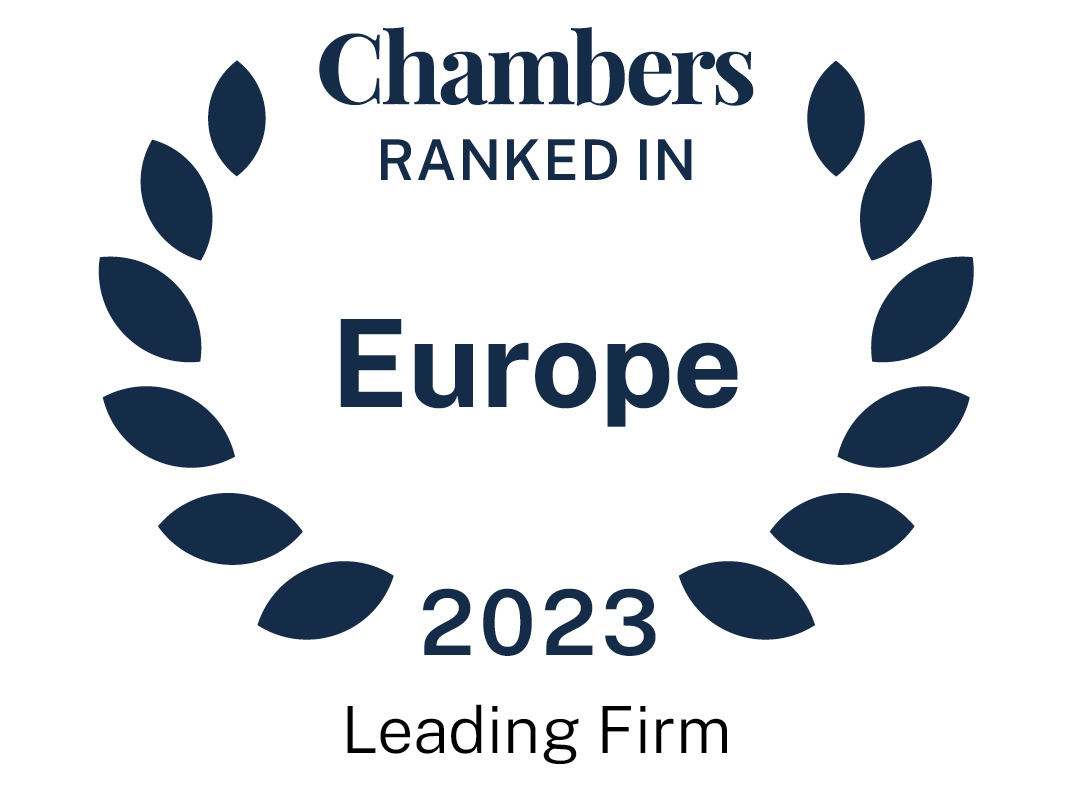 About
Provided by LOGOS
Europe
Firm Details:
Managing Partner: Benedikt Egill Árnason
Number of partners worldwide: 20
Number of other lawyers worldwide: 38
Languages: English, French, German, Italian, Danish, Swedish, Norwegian, Spanish
Firm Overview:
Established in 1907, LOGOS is one of the premier law firms in Iceland and is highly regarded for its international presence. The firm, which specialises in corporate and commercial law, advises both the international business community and domestic clients requiring international legal assistance. The LOGOS London office makes LOGOS uniquely placed as an adviser to both Icelandic businesses in their international relationships and to foreign businesses with interests in the Icelandic market. This international experience and reputation puts LOGOS at the forefront of the largest and most significant cross-border projects, and it is often the favoured choice for international banks, corporations and investors participating in Icelandic projects.
Consistently highly praised by its many loyal and long-standing clients, the firm attracts Iceland's finest legal talent and maintains its competitive edge with continuous investment in training and development throughout every lawyer's career.
Main Areas of Practice:
Banking & Finance:
LOGOS is highly regarded for its performance in the banking and finance arena. The firm acts for a mix of domestic and international financial institutions as well as for corporate borrowers, providing high quality advice on domestic and cross-border financing and securitisation, as well as regulatory advice.

Corporate Finance & Capital Markets:
With unrivalled experience in this field, LOGOS lawyers have acted for a broad range of investors, including investment funds, pension funds and international investors. The firm advises on financing options, securities trading, banking and stock exchange matters, and has been involved in most of the biggest stock market listings and public M&A deals in Iceland to date. A large part of the firm's finance work has involved advising on financial restructuring, capital transfers and project finance.
M&A & Corporate Law:
LOGOS advises a diverse range of clients operating across all industries. LOGOS has represented buyers and sellers in many of the largest transactions involving Icelandic-held cross-border businesses, while also representing numerous smaller clients on start-ups and exits, in particular in the technology sector. Being able to offer access to both Icelandicqualified lawyers and English-qualified, together with its office in London, means LOGOS is well-placed to assist local and international clients on all types of corporate activity.
Competition:
A strong and highly regarded team advises on anti-trust issues arising out of merger activity, an area of particular scrutiny in a small economy like Iceland's. The team also provides legal and practical advice in investigations by competition authorities, both with regard to alleged unlawful cooperation and alleged abuse of dominant position. In recent years, private enforcement in the field of antitrust has also been a growing field of law, as well as work on compliance matters.
Compliance Matters:
Corporate compliance has become a key area of focus for LOGOS's clients, in particular data protection and competition law. LOGOS has been working with many of its clients recently to create clear compliance policies and ensure consistent compliance and follow-up practices in business critical areas.
Employment & Benefits:
LOGOS provides practical employment and pensions law advice and support to corporates and employer organisations, for example in creating syndicate agreements and employment contracts, and by representing clients in disputes with employees and other organisations.

Energy:With vast reserves of geothermal and hydropower energy, Iceland has attracted considerable inward investment in this field. In a vast majority of these projects, LOGOS has worked for either the international corporations or the supporting financial institutions, including data centres, aluminium smelting and other high-energy industrial processing, as well as those looking at oil exploration activities off the coast of Iceland.
Financial Restructuring:
LOGOS has successfully advised a diverse range of clients on various restructuring projects, including creditors of Icelandic banks, private equity houses and other firms. The expertise, size and flexibility of LOGOS ensure that large teams of experienced staff can be committed to cases at short notice.
Insurance & Torts:
A specialised tort and insurance law team at LOGOS offers legal advice, representation and interest protection to its insurance company clients.
IP/IT & Telecommunications:
The field of intellectual property, information technology and telecommunications is one of LOGOS' main strengths. Special emphasis has been placed on software issues and the arts to support the growth in these sectors in Iceland as well as advising on online marketing and data protection. The LOGOS team has also acted in various disputes on unauthorised use of intellectual property, such as trademarks and patents.
Litigation & Arbitration:
LOGOS undertakes all forms of dispute resolution, including complex multi-jurisdictional litigation and arbitration. LOGOS represents clients before the District Courts, the Supreme Court, the EFTA court and Icelandic regulatory authorities, as well as in the Courts of England and Wales. The majority of the cases tend to be centred on the firm's main areas of expertise: corporate law, insolvency claims, insurance claims, employment issues, cargo claims and large scale corporate investigations. LOGOS often acts as global counsel to co-ordinate litigation and arbitration proceedings across a range of jurisdictions worldwide.
Property & Real Estate:
LOGOS regularly acts on the acquisition and disposal of property portfolios, as well as dealing with construction issues arising from new-build projects. The firm has a unique track record in major infrastructure projects.
Tax:
The LOGOS tax team has unparalleled experience in the market, and works on a wide range of matters for investors, both domestic and non-Icelandic. Through the years, the tax team has worked extensively with Icelandic entities on structuring their outbound investments. Work on inbound investments with non-resident clients has also been extensive in relation to Icelandic taxation and tax treaties and latterly also advising on working within the capital controls. Domestically the team advises on various tax disputes between tax payers and Icelandic authorities.
Maritime & Transport:
In the field of maritime law, LOGOS advises on matters relating to contracts of carriage, bills of lading, charter parties, stevedore contracts, freight forwarding, shipbuilding contracts, sale and purchase agreements, registration, salvage, general average, collision, personal injury, cargo claims and cargo and hull insurance. LOGOS acts for Icelandic and foreign ship owners, P&I clubs, hull underwriters and all cargo interests. In the field of transport law, LOGOS acts on matters relating to all issues of domestic carriage by road and domestic and international aviation.
International Work:
LOGOS has an outstanding track record in helping clients taking advantage of the ever-changing opportunities in a range of industries and sectors, not only in Iceland, but also across Europe, the US and worldwide. The firm advises its longest-standing clients on M&A, as well as their more routine business transactions, outside Iceland. It is respected and trusted by foreign investors in Iceland for its expertise in project finance, loan agreements, structured finance, tax structuring and equity investment. Perhaps not surprisingly, given the turbulent times the Icelandic economy has experienced, the firm also has a strong team of international financial restructuring and bankruptcy lawyers.
Ranked Offices
Provided by LOGOS
LOGOS rankings
Europe Guide 2023
Filter by
Iceland
Corporate/Commercial
1 Department
4 Ranked Lawyers
Department
Lawyers
Helga Melkorka Óttarsdóttir
Dispute Resolution
1 Department
3 Ranked Lawyers
Department
Lawyers
Intellectual Property
1 Department
2 Ranked Lawyers
Department
Lawyers