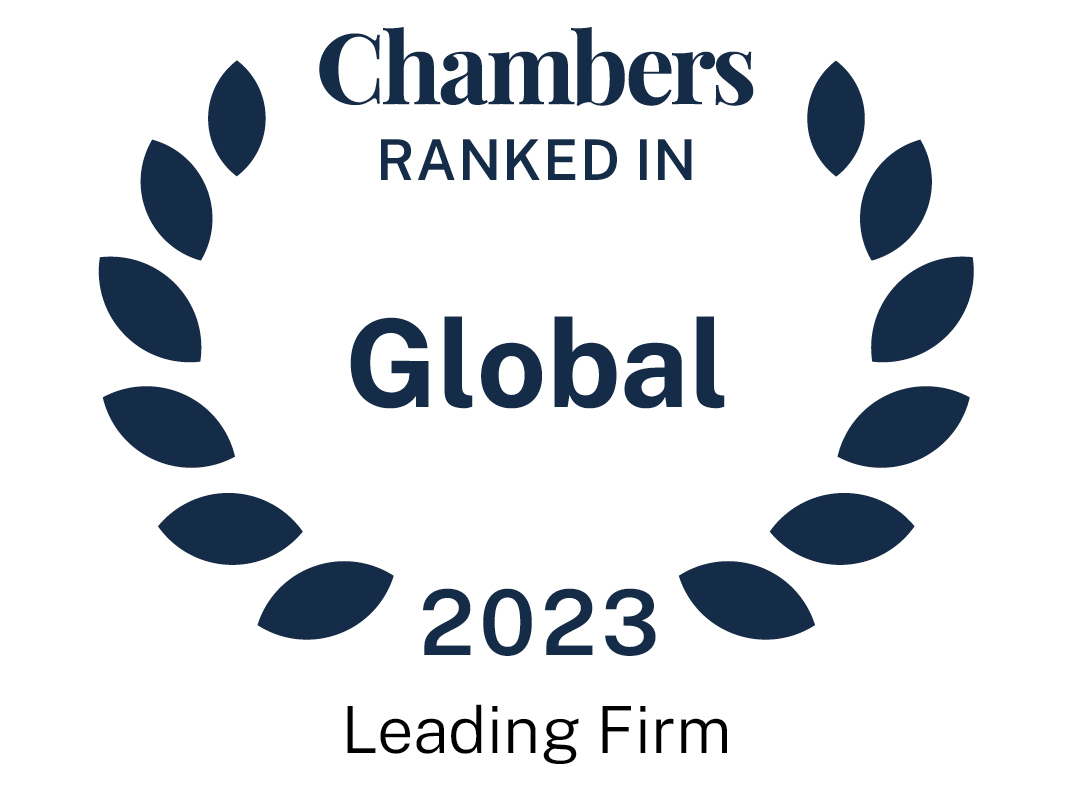 About
Provided by LEX Law Offices
Global
Firm Details
Chairman of the Management Board: Ms Kristín Edwald
Managing Partner: Mr Orn Gunnarsson
Number of Partners Worldwide: 18
Number of Other Lawyers Worldwide: 20
Firm Overview
LEX is one of Iceland's leading law firms with offices in the country's capital, Reykjavík. The firm provides clients with a comprehensive range of services on a wide spectrum of financial, corporate and commercial issues. Founded in 1959, LEX has, over the past decades acted successfully on behalf of a large number of corporations, organisations and private individuals. The firm has a team of experienced lawyers in all areas of corporate, finance and commercial law.
Main Areas of Practice
Banking, Securities & Finance, Capital Markets:
LEX's team in this field advises clients on a variety of transactions, including secured and unsecured lending, asset and project finance, initial public offerings, convertible securities and securitisation. LEX also specialises in the licensing of financial institutions and the regulation of the financial services sector and has provided legal advice on various securities law issues. LEX has furthermore worked on restructuring of loan portfolios and a structured covered bonds programme for a number of financial undertakings.
Contact: Olafur Haraldsson
Email: [email protected]
Corporate & Commercial:
The firm's practice in this field includes mergers and acquisitions, incorporation of companies and joint ventures, winding up and restructuring, corporate documentation, shareholders' agreements and corporate governance. LEX has broad experience in due diligence work and continues to provide services to participants in high-profile acquisitions in Iceland.
Contact: Gudmundur Ingvi Sigurdsson
Email: [email protected]
Insolvency & Restructuring:
LEX has advised on several major restructurings of Icelandic corporations in past years. The firm has extensive experience in the representation of both debtors and creditors in insolvency proceedings, composition with creditors, moratoriums, and other financial restructuring matters. The firm's attorneys are frequently appointed by the local courts as liquidators in bankruptcy estates.
Contact: Þórhallur Bergmann
Email: [email protected]
Energy, Natural Resources & Environmental Law:
LEX advises clients on regulatory and corporate matters in these fields of law. Recent work includes advising clients in negotiations with the Icelandic government on investment agreements, negotiating energy sale agreements, assisting on licensing procedures, and advising on the procedure for environmental impact assessment and compliance with environmental requirements.
Contact: Oskar Sigurdsson
Email: [email protected]
Intellectual Property, Trademarks & IT Law:
LEX offers a wide range of services in the field of intellectual property, including copyright, designs, trademark and domains as well as patents and R&D. The services range from drafting and negotiating various types of IP agreements, and registrations (local and international) to work in relation to infringements. LEX also specialises in IT law such as data protection law and continually advises a number of IT companies on IT-related issues.
Contact: Erla S. Arnadottir
Email: [email protected]
Litigation, Arbitration & Dispute Resolution:
LEX has one of the largest and most experienced litigation teams in Iceland, offering a full range of top-quality services across a broad spectrum of issues, before the District Courts, The Appeal Court and the Supreme Court of Iceland. This includes disputes concerning property law, tax law, banking, derivatives, commercial contracts, shareholders' disputes and other corporate matters, construction, media, tort, employment, insurance, insolvency, and medical and professional negligence. The firm regularly acts for stakeholders in high-profile cases. LEX also advises on settlement negotiation and alternative forms of dispute resolution. Many of the firm's attorneys have extensive experience in arbitration.
Contact: Arnar Thor Stefansson
Email: [email protected]
Competition & Antitrust:
LEX's competition and antitrust team handles all aspects of merger control and merger filings for both local and international clients as well as providing firms with antitrust advice in relation to local and/or EU/EEA competition authorities. LEX can provide custom-made competition law compliance programs and services to customers and can handle all types of antitrust litigation before the courts.
Contacts: Eyvindur Sólnes
Email: [email protected]
Shipping & Transport:
The firm's lawyers have extensive experience in advising clients on all aspects of shipping and transport law. LEX has handled numerous complex matters in relation to accidents and collisions, insurance, and cargo claims. Among clients are shipping companies, cargo insurers, ship owners and P&I clubs.
Contact: Lilja Jonasdottir
Email: [email protected]
Tax:
LEX offers sophisticated services in all matters related to tax law. LEX has vast experience in representing businesses and individuals before the tax authorities as well as providing dispute resolution services before the Icelandic courts. As many of LEX's clients require cross-border services, LEX has established a strong network of international tax experts. The tax team also has extensive experience advising on a range of issues relating to VAT, employment tax, corporate tax, real estate tax, capital gains tax, tax evasion, tax planning, tax treaties, double taxation and international transfer pricing.
Contact: Gardar Vidir Gunnarsson
Email: [email protected]
Employment & Labour:
LEX advises its clients on all employment and labour law related matters and disputes. In advising its clients, LEX stresses to them the importance of thorough preparations in drafting contracts such as employment contracts and setting up various schemes, such as for example pension schemes. A large part of Icelandic employment law relates to the public sector and LEX has expert knowledge in this field having litigated a number of cases against governmental institutions on behalf of its clients.
Contact: Arnar Thor Stefansson
Email: [email protected]
Other fields of law: LEX provides in-depth services to clients in the fields of EU law, administrative law, contract law, real estate, and property and construction law.
Clients: Among the firm's clients are major international banks, industrial companies, insurance companies, transport companies, pension funds, investment firms, real estate companies, fishing and fish production companies, large municipalities, ministries and public bodies and major investment funds in Iceland.
Ranked Offices
Provided by LEX Law Offices
LEX Law Offices rankings
Global Guide 2023
Filter by
Iceland
Corporate/Commercial
1 Department
3 Ranked Lawyers
Department
Lawyers
Guðmundur Ingvi Sigurðsson
Head of Corporate/Commercial
Dispute Resolution
1 Department
2 Ranked Lawyers
Department
Lawyers
Arnar Þór Stefánsson
Head of Dispute Resolution